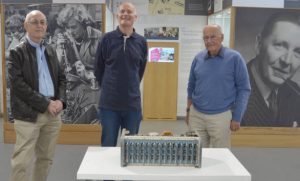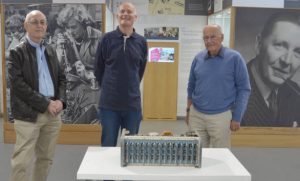 It is an example of the world's first electronic private branch telephone exchange (PBX), designed by Don Delanoy at Pye Telecommunications in 1956.
This particular one is thought to be one of the five original field trial models, donated to the trust by James Delanoy, nephew of Don Delanoy.
"My Uncle Don was a telecommunications pioneer with many patents to his name," he said. "I am delighted that the telephone exchange that he invented has found its place as an exhibit in the Pye collection at the Cambridge Museum of Technology."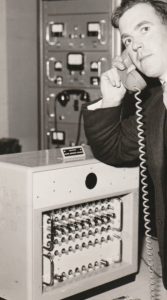 Inside, the 10 channel PBX used cold-cathode switching valves and transistors rather than electro-mechanical components, and paved the way for a exchanges with 20 and 100-line capability. "It had no moving parts and was therefore silent in its operation and far more reliable," according to the trust.
Delanoy held 17 of the 32 Pye Telecommunications patents.