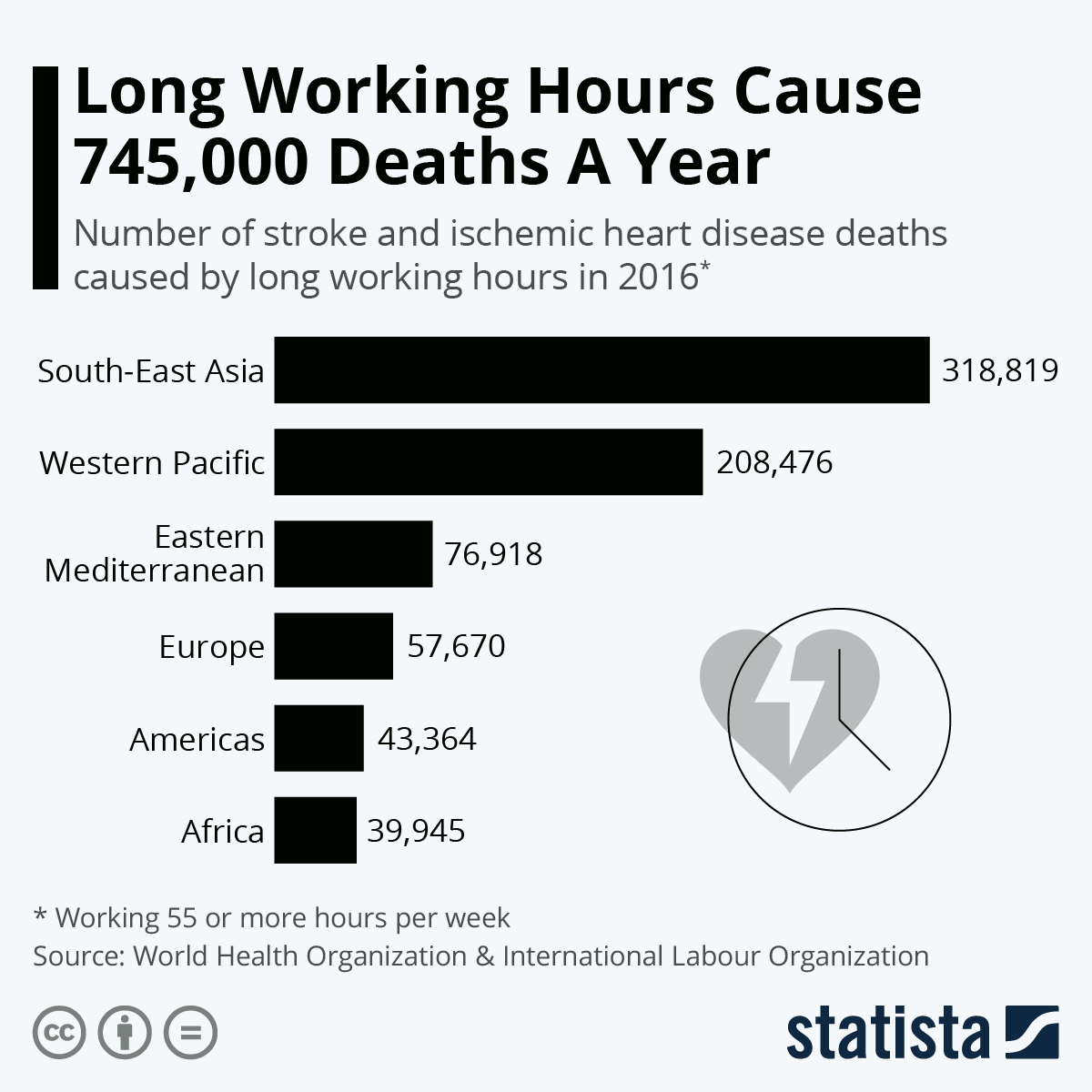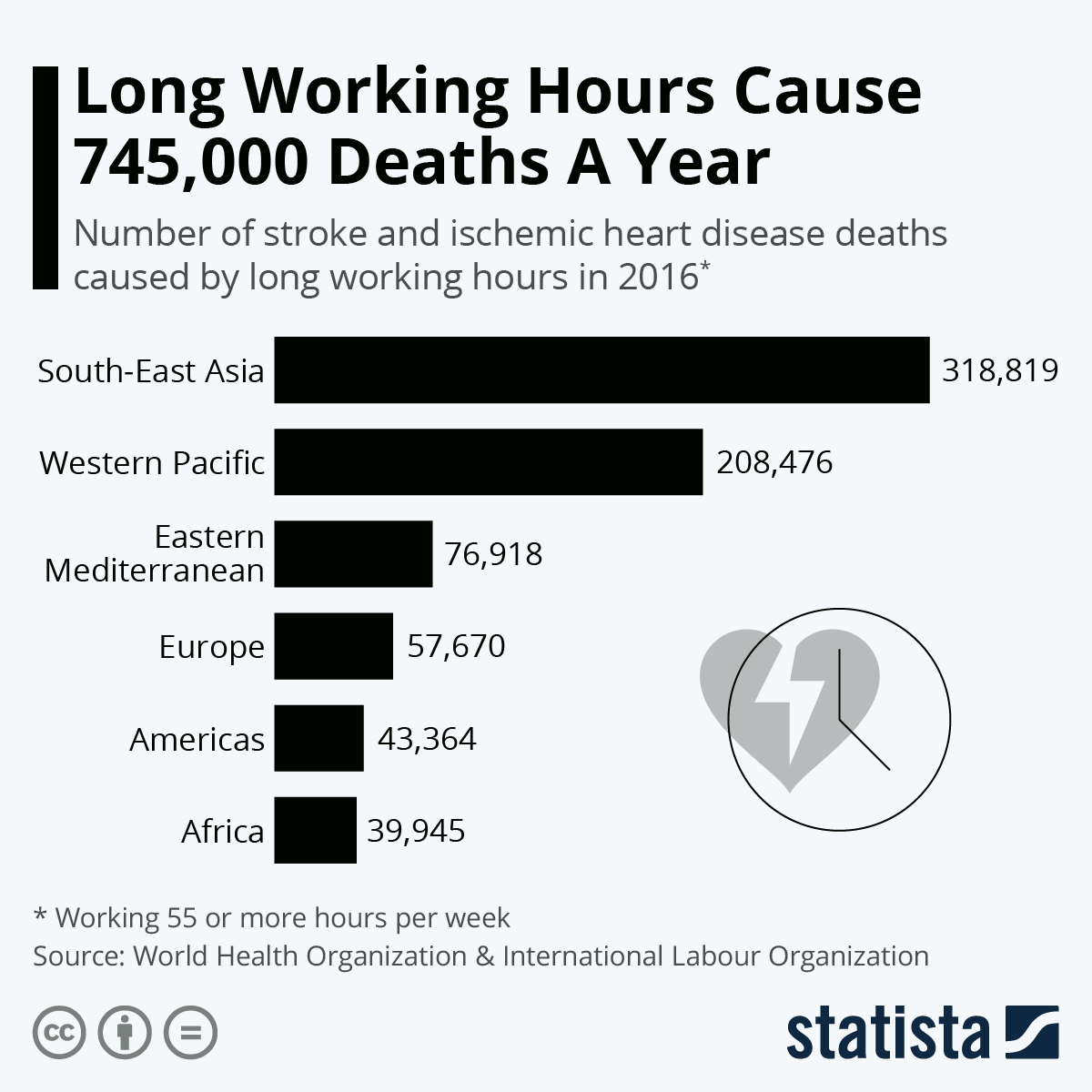 Working 55 hours a week or more is associated with a 35% higher risk of a stroke and a 17% higher risk of dying from heart disease.
The burden of work-related disease is most prevalent in men with 72% of dreaths occurring among males.
According to the WHO, most of the deaths occurred among people who passed away aged between 60 and 79 who worked 55 hours per week or more while aged between 45 and 74.
South-East Asia was the worst impacted with more than 300,000 deaths from long working hours while the Western Pacific region came second with just over 200,000.
The study states that the number of employees putting in long hours is increasing which is resulting in a higher risk of work-related disability and death.
Dr. Maria Neira, Director of the Department of Environment, Climate Change and Health at the WHO, said that "working 55 hours or more per week is a serious health hazard," and that "it's time that we all, governments, employers, and employees wake up to the fact that long working hours can lead to premature death".