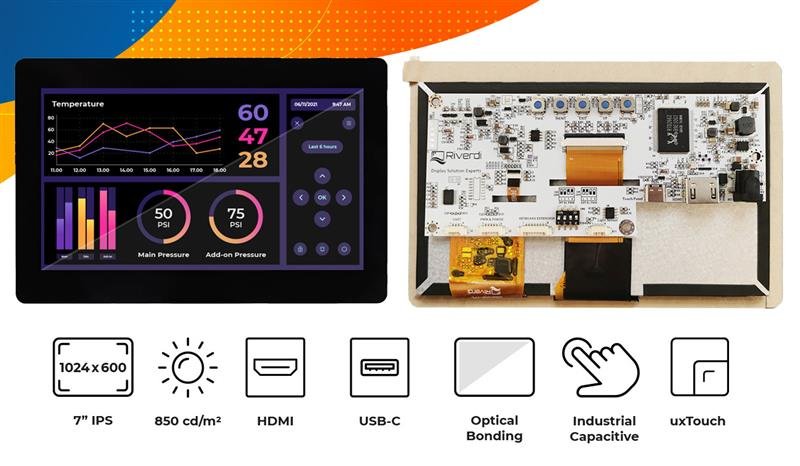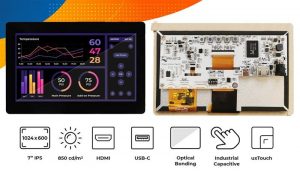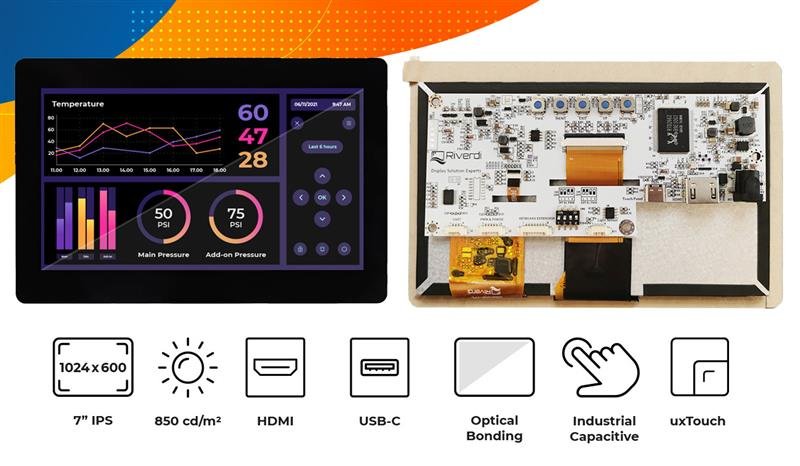 Courtesy of the company, we have not one but ten high brightness IPS 7" HDMI TFT displays to give away, worth over $136 each.
Enter the Riverdi display competition »
Main features of the RVT70HSHNWC00-B include 1024x600px high resolution, high brightness of 850cd/m2, full viewing angles (IPS) and an optically-bonded industrial-grade projected capacitive touch screen.
They have a plug and play HDMI port (compatible with PC and SBC), USB-C for power supply, touch and other data transfer, and a multi-function OSD menu.
The competition ends on 5 July. You simply have to enter your details for a chance to win. Good luck!
Enter the Riverdi display competition »
Riverdi, the European provider of customisable display solutions, is also offering a free custom sample to customers who are looking to switch to a better display supplier.