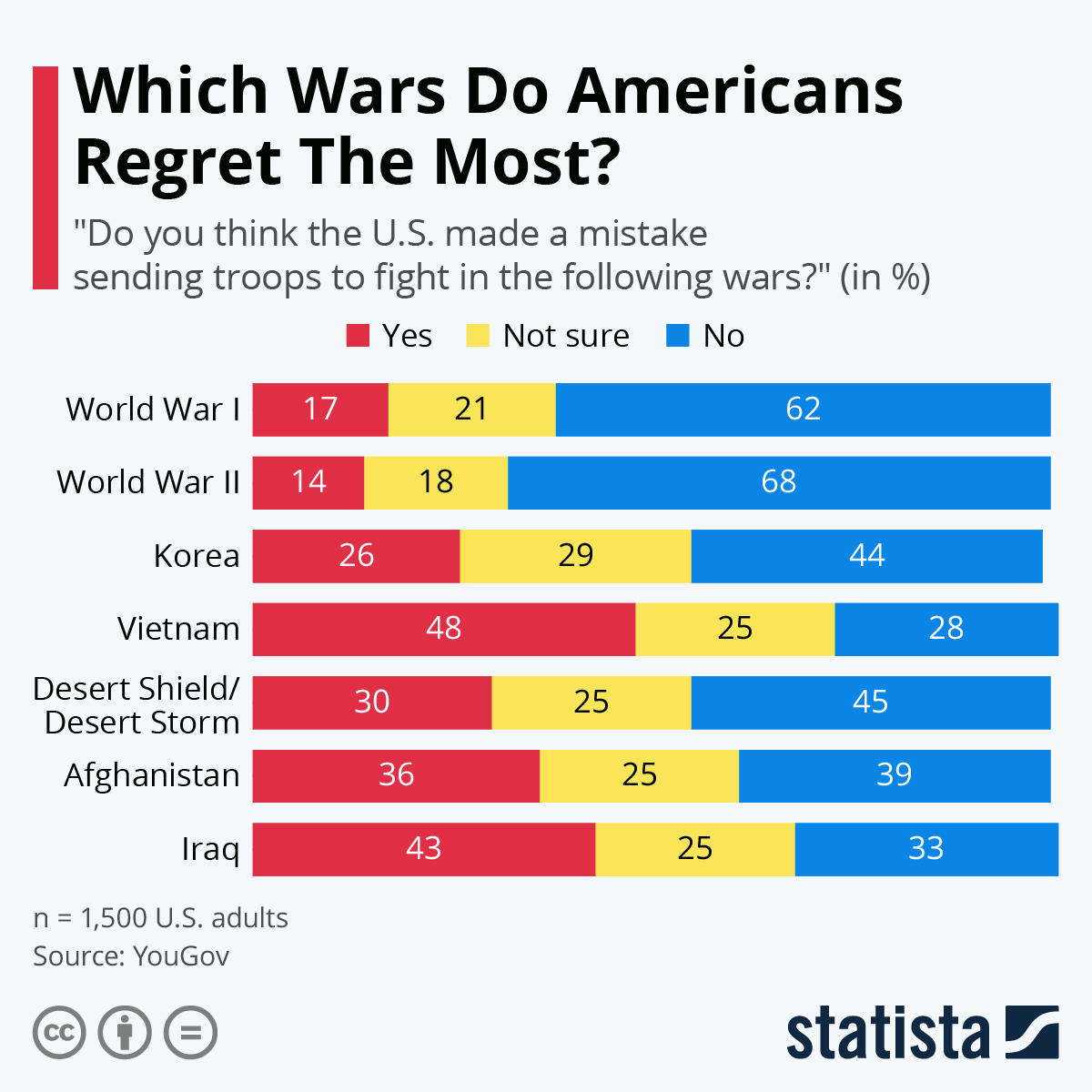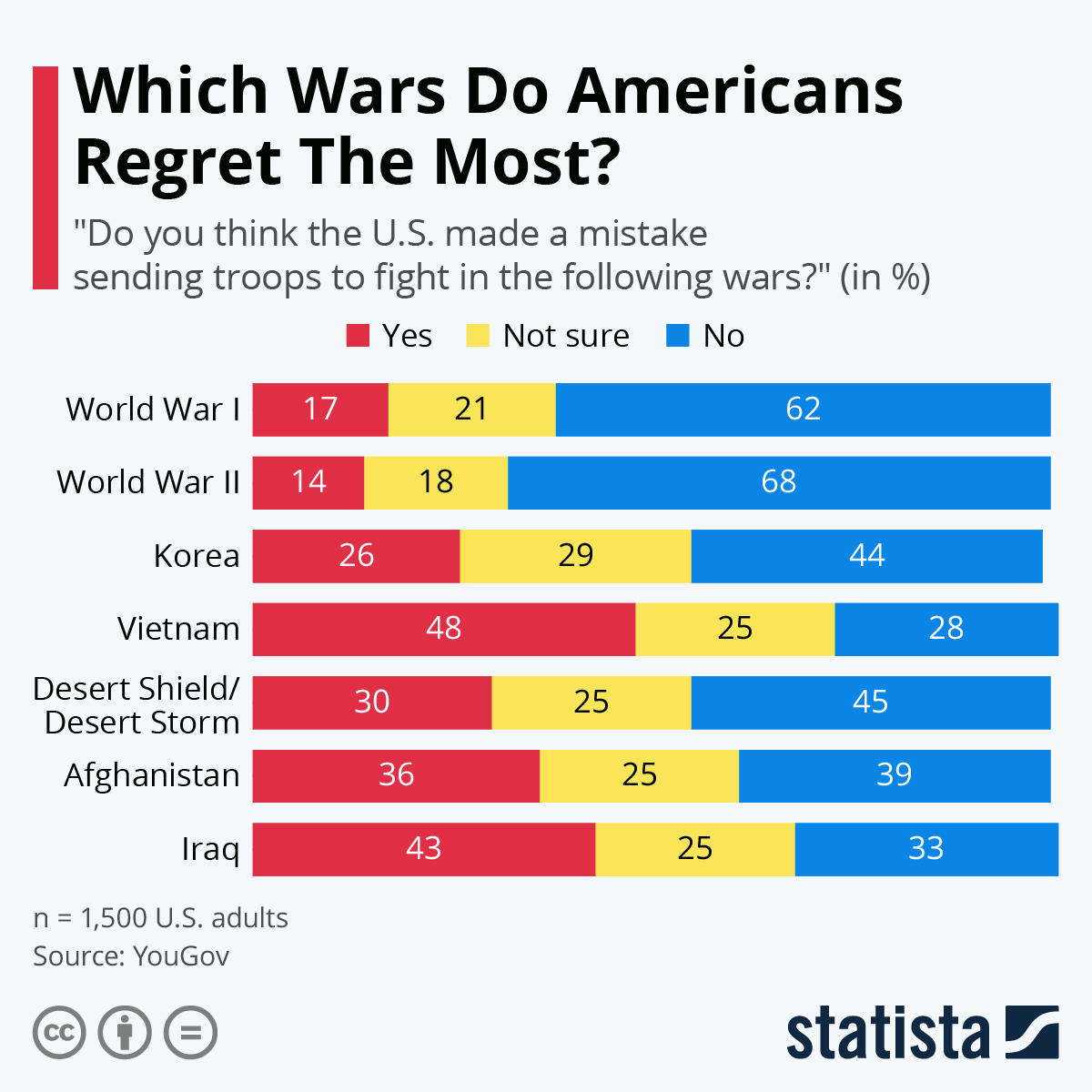 Its 1,500 respondents were asked whether the U.S. made a mistake sending troops to fight in a selection of foreign conflicts.
The Vietnam War saw the highest share of Americans – 48% – agreeing that U.S. involvement was a mistake. A further 25% were unsure while 28% still think it was right to send U.S. troops to Southeast Asia.
36% consider the decision to send U.S. troops to Afghanistan a mistake while 39%  do not.
43% regret sending troops to Iraq while 33% do not.
Strong 62 and 68% majorities support U.S. involvement in World War I and World War II, respectively.
14% of Americans think it was wrong to send troops to fight in the Second World War while 18% remain unsure about the decision.