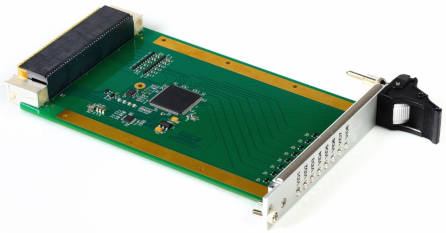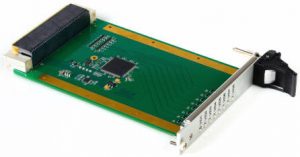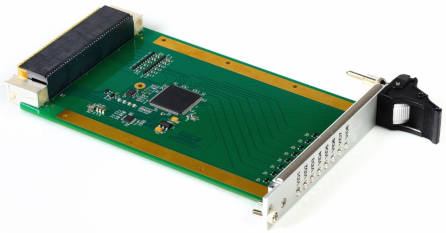 XStream-VPX is a 40ms latency H.264/H.265 video streamer with eight PAL/NTSC inputs, one HDMI/DVI, RS343/RGB/STANAG, and one HD-SDI input
AVC-VPX (pictured) is a multi-channel frame grabber with eight PAL/NTSC inputs, eight raw digital video streams to VPX host and live video overlay to system display
The boards are designed for military, communications, transportation and energy industry applications.
"AVC-VPX is an eight-channel video capture and overlay controller on a 3U VPX module," according to the company. It can capture "up to eight concurrent analogue video inputs for local system display or software analysis and processing and is ideal for SWaP-optimised mission-critical applications."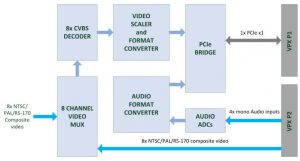 Each of the eight video channels to be captured at D1 size, all at full frame rate. The captured video data can be streamed continuously to system memory or disk. The capture engine has hardware colour space conversion.
Windows and Linux drivers are available.
Established in 1993, Advanced Micro Peripherals Ltd. is an ISO-9001 registered design and manufacturing company producing rugged, high performance embedded boards and system solutions.
The AMP VPX product page is here