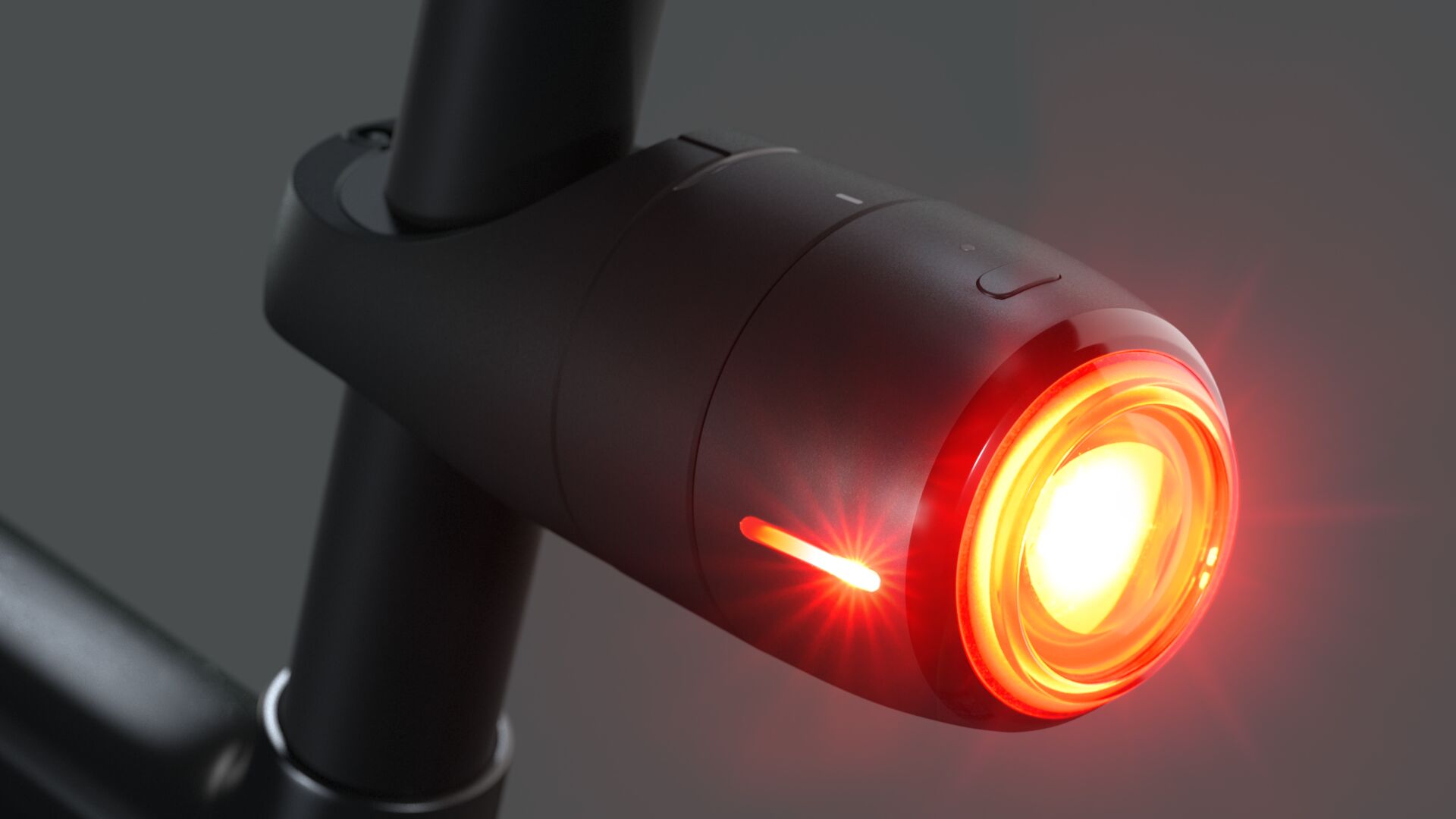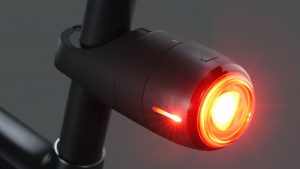 As it's name suggests, it combines GPS tracking capabilities with LED lighting. And it's made by Vodafone.
GPS tracker
"Keeping riders safe, visible and connected" is the slogan, as the tracking element covers bike theft as well as reassuring friends or family about cycle locations. The connection to Vodafone's cellular network is via the built-in Smart SIM.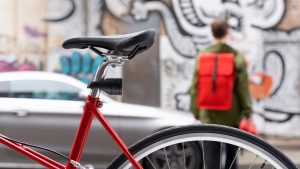 For the lighting, an "ultrabright LED" has three light modes that automatically brighten when braking (up to 40 lumens).
Other features include a Security Mode with Movement Alerts that activates a siren (107dB) if the bike starts unexpectedly moving. This also sends location alerts to a phone, enabling the live location to be tracked in the Vodafone Smart App.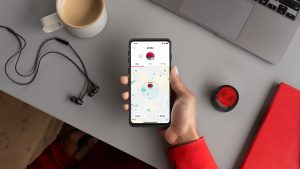 For journey reviews, the tracking means the rider can also view each ride in the app, logging distance and duration.
Impact Detection and Help Alerts can also notify nominated contacts if a fall is detected, sending either a push notification, SMS or automated call to let them know where the rider is.
"With Europe experiencing a cycling boom, and more of us seeking alternative and more sustainable ways to commute the time was right to create the Curve Bike light & GPS tracker," said Lutfu Kitapci, Managing Director at Vodafone Smart Tech.

"Cyclists are often at the mercy of drivers, Curve Bike light & GPS tracker helps provide a safer commuting experience, that is reassuring for both them and their loved ones. Designed to help take care of both the rider and the bike when parked, it combines elegant design with an intuitive digital experience to give cyclists greater confidence as they ride."
In terms of UK pricing, there is a £79 upfront device cost, with a "connectivity subscription" costing £3 per month for a minimum of two years, or £4 per month for one year. Note, it should work in in over 100 countries, on a Vodafone network.
You can read more on the company website.
Connected
The Curve Bike light & GPS tracker is now the third device created in 'Designed & Connected by Vodafone' – the company's smart tech range with an IoT focus.
It follows the Curve and V-Pet GPS trackers. You can see them at www.vodafone.co.uk/mobile/smart-tech