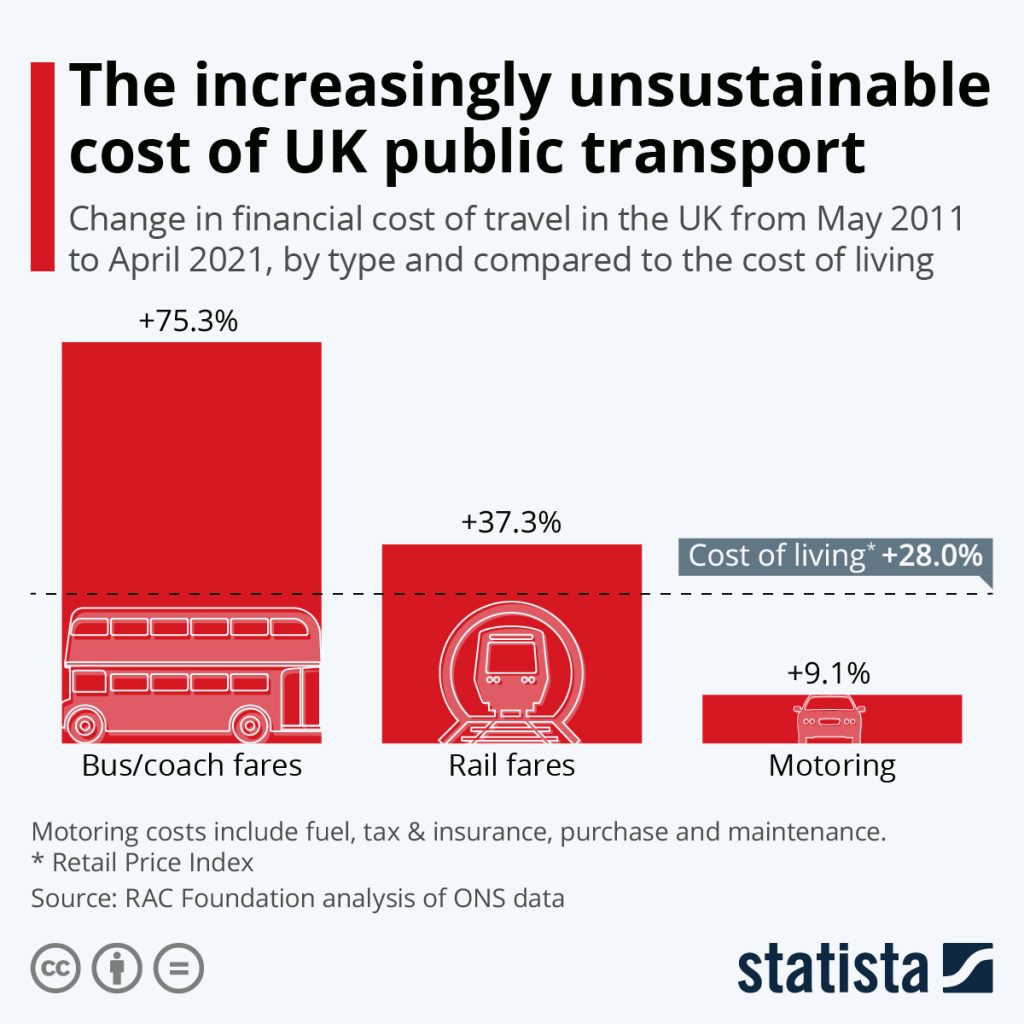 For travellers by rail, bus or coach, the price increases from 2011 to 2021 are above the rate of growth seen in the cost of living – and in the case of bus-based transport, far above.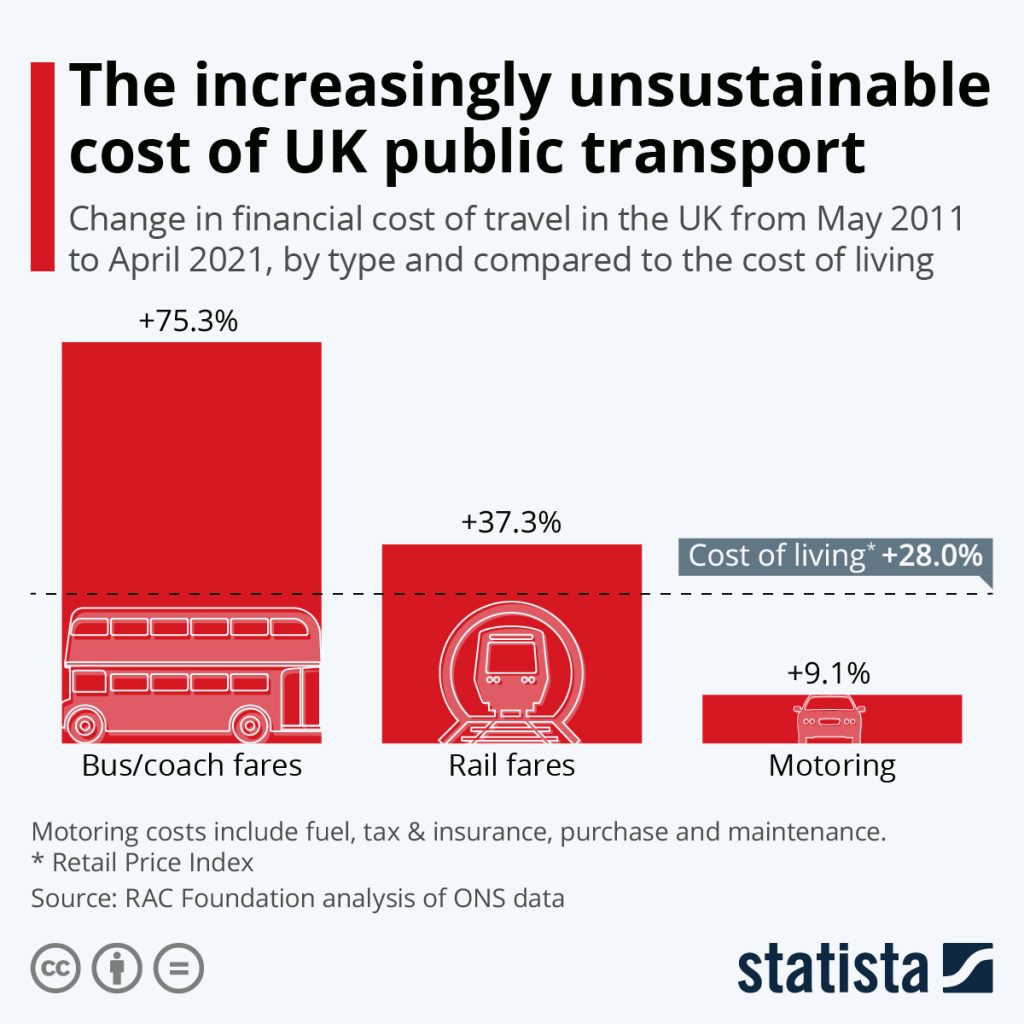 While of course this chart only deals with the scale of the growth in costs, and does not take into account the total cost and initial outlay for running a car or other private motor vehicle, the overall proportional change in costs for motorists – purchase, maintenance, fuel, tax and insurance – has been far smaller and well below that of the cost of living.
The RAC foundation analysis of ONS data estimates it to be at just 9.1 percent over the last ten years.