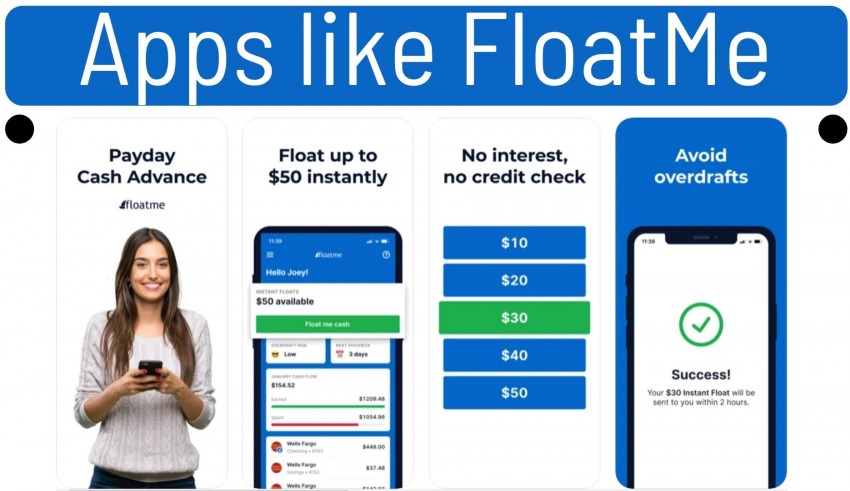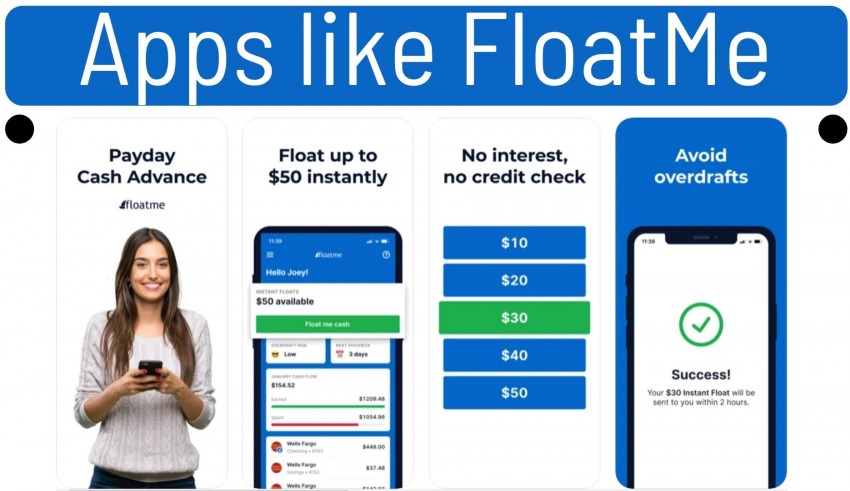 Nowadays, short-term liquidity issues are very common and with no emergency, savings to fall back on, it can be very difficult to come out of the debt. Most people in such situations get tempted to take a payday loan which only leads to long-term financial trouble. Apps like FloatMe are very useful online banking applications that help millions of hard-working employees to get ahead on their finances.
FloatMe mobile application provides overdraft alerts and access to emergency cash and smart savings. With zero interest rate, this app allows you to advance up to $50 of your pay on the same day or a few days later.
However, FloatMe is not the only app that provides such beneficial financial aid services to daily wage employees. Several apps like FloatMe provide the same or even better services in a brink of few minutes.
If you are looking to expand your financial knowledge and get the right banking service for some fast cash or smart savings, check out the list of 18 best apps like FloatMe given below. Let's get started!
Current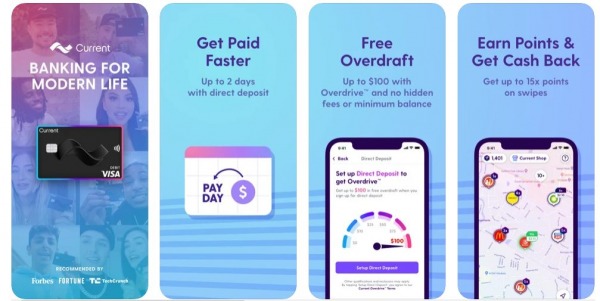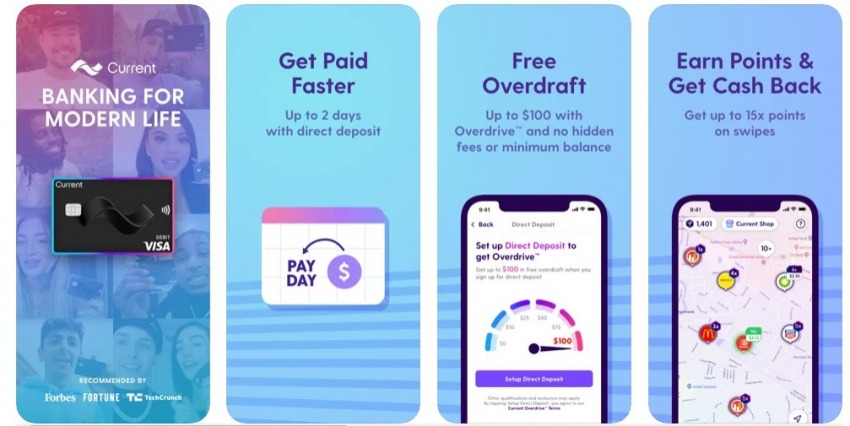 Current is a unique checking account that can be accessed only through a mobile app. The primary purpose of this app is to help the user spend less money on fees and find better ways to manage their money.
Here, you can get paid up to two days early to help you stay financially stable. You can also overdraft your account for up to $100 for free.
Another feature of Current is the instant gas hold refunds when you use your card at the gas station. By doing so, you can pump gas knowing that the funds will be available immediately.
Current is free for users who need basic tools. However, for people who want to upgrade and access most features, there are subscription fees of $4.99. There is also a 30-day free trial where you can decide which plan you want to go ahead with.
---
MyPayNow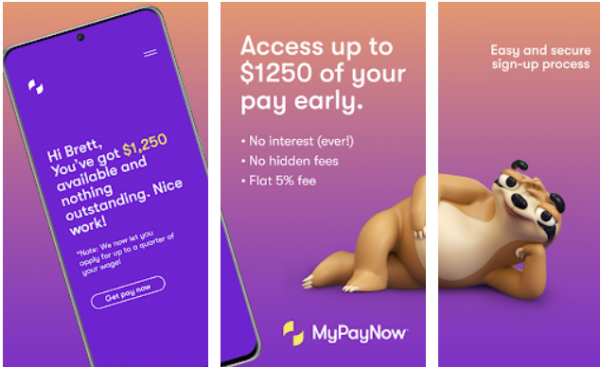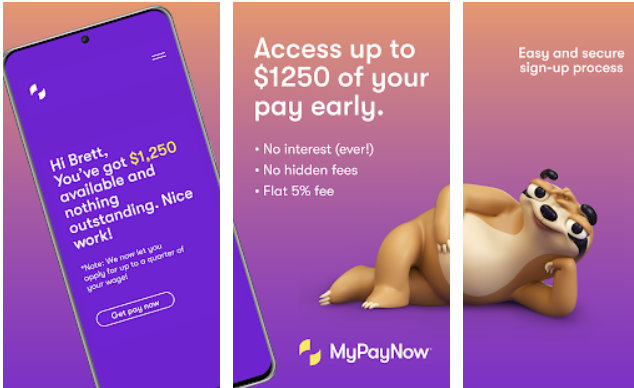 MyPayNow is one of the newest alternatives of FloatMe that help users collect their pay the same day. This money management app provides instant access to up to a quarter of your wage, 24/7 with real-time deposits.
And not just that you can access your money anywhere and at any time within few minutes. Another best part of this app is that the employer doesn't have to be registered to the app for the employee to take out their money.
---
BeforePay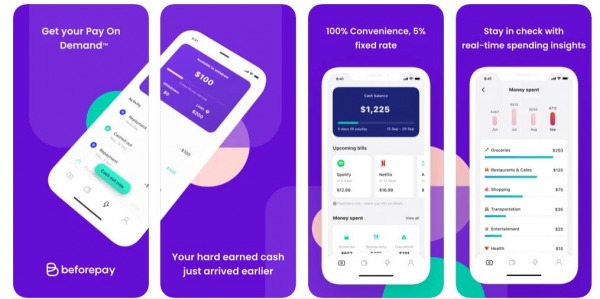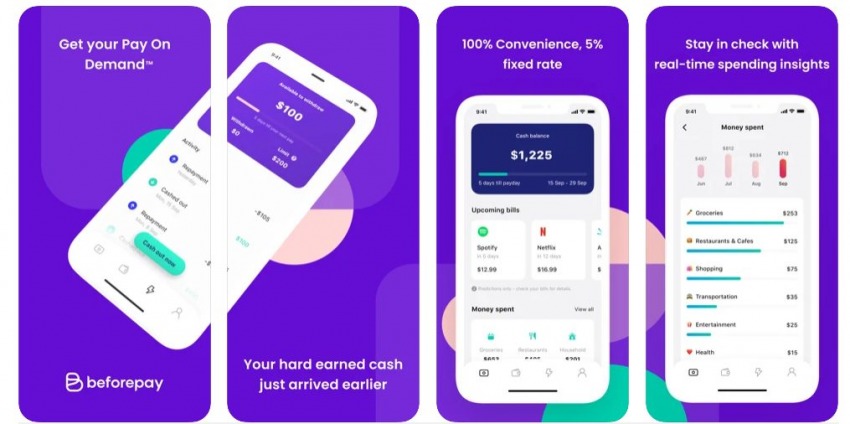 BeforePay is another useful money management app and a great alternative to FloatMe that helps you smartly spend your money by creating a budget effortlessly.
With this app, it only takes few minutes to get yourself a monthly budget plan. BeforePay provides instant access to your earned money at work without any hassle.
This is one of the apps like FloatMe that uses some of the latest technologies to help you be better off. You can also cash out a portion of your 'Pay on Demand' and get it deposited into your account within 60 seconds. BeforePay also provides flexible installments of up to 4 weeks for a fixed 5% fee.
---
DailyPay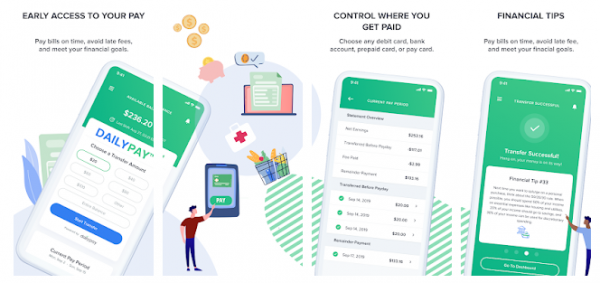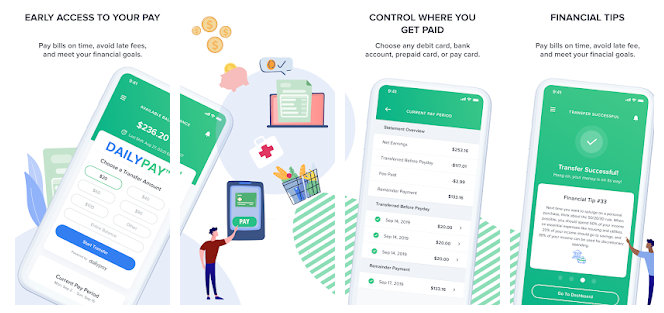 Daily Pay is an instant money app that helps to provide you money for your work as and when you do it. You can easily cash out the money you have made without waiting for your check.
This is suitable for employees who require instant money during a financial emergency. Once your paycheck comes, the money is automatically charged back through the app.
---
Card.com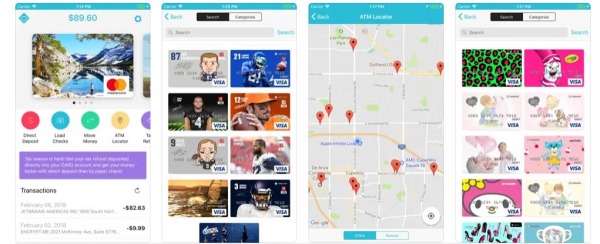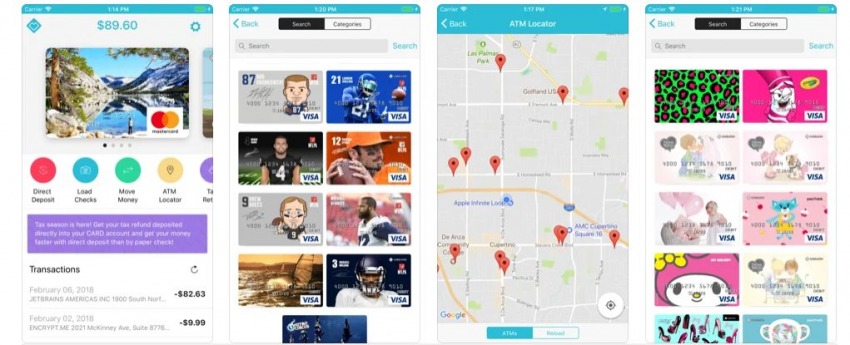 Crd.com is an online banking platform that provides prepaid cards. These prepaid cash cards are very convenient and easy to load. You can use it to deposit money directly into your account.
You can even load up your card from any partner store. In addition to this, Card.com also lets you share funds from one prepaid card to another. And you can also use the card at any ATM to withdraw quick cash.
---
Gada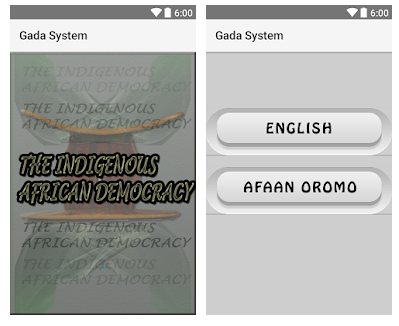 Gada is another alternative to FloatMe that provides a platform to create and use cheques online. It is best for small to large businesses. Through Gada, you can create multiple cheques on your device.
All you need to do is to create the cheque and mention only the name of the person receiving the check. All cheques are processed by the bank only when the payee's name matches a federal ID.
---
Brink's Money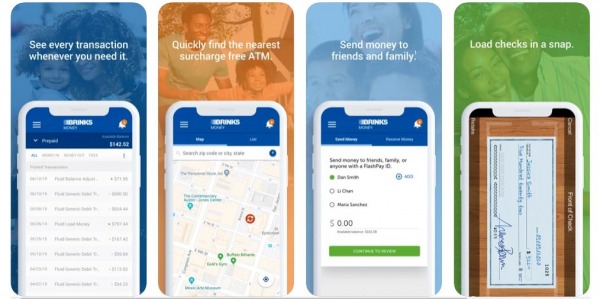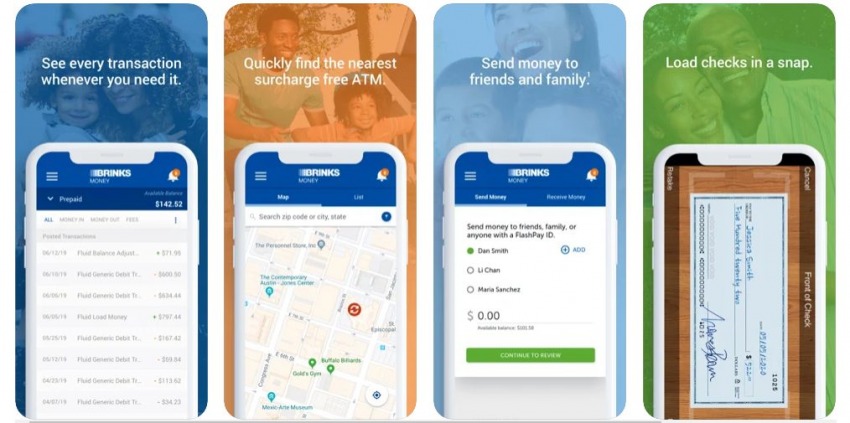 Brink's Money is an online money management app that lets you handle your money similar to an online bank account.
It provides similar options to have your paycheck deposited directly into your account. Moreover, with Brink's Money, you can also get online access to your account from anywhere and at any time.
---
PayActiv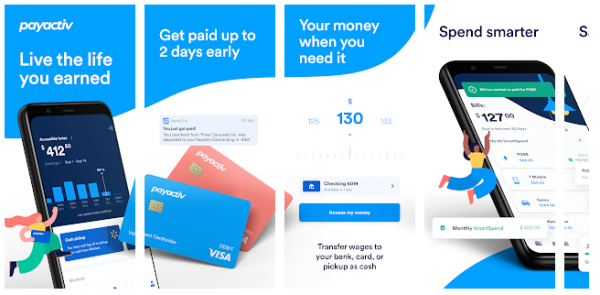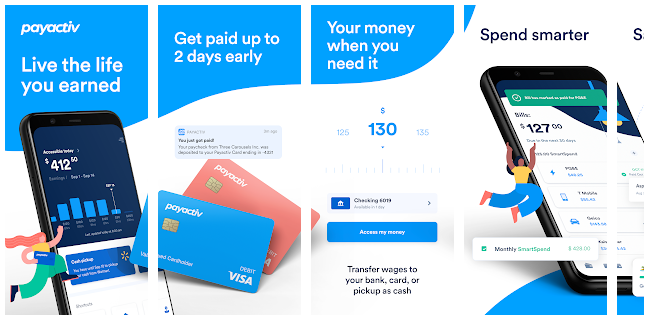 PayActiv is a cash advance app that helps you get fast cash for your work whenever you require it. This means that the app enables you to take out money that you have made working without waiting for your payday.
Employees who often encounter financial emergencies can benefit from this app greatly. The money you borrowed is usually decided back once your paycheck is available.
---
GoBank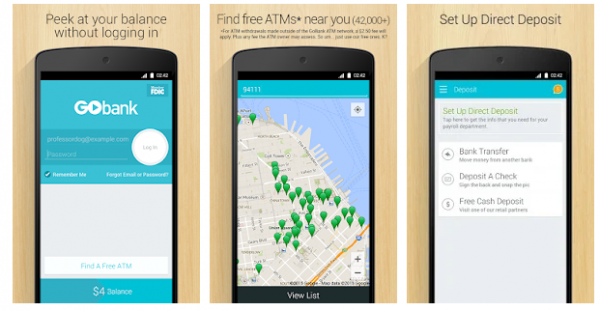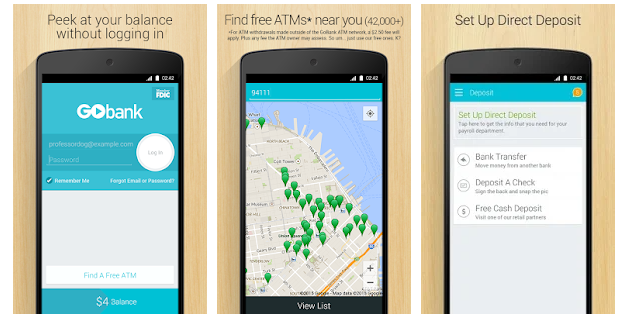 GoBank is an online financial aid service that provides financial budgeting services. It creates budgets according to the user's needs and ensures that they stick to the budget plan.
This app also helps you to store some money for the time when you need it the most. The main purpose of this app is to provide financial guidance to promote smart spending and saving.
---
Alliant Banking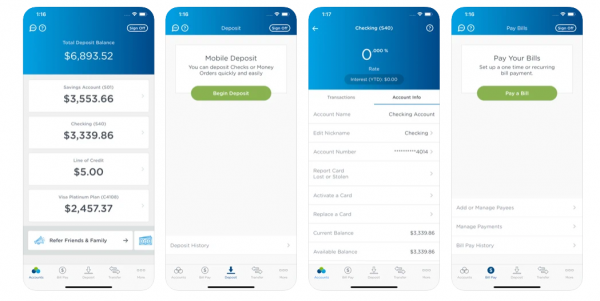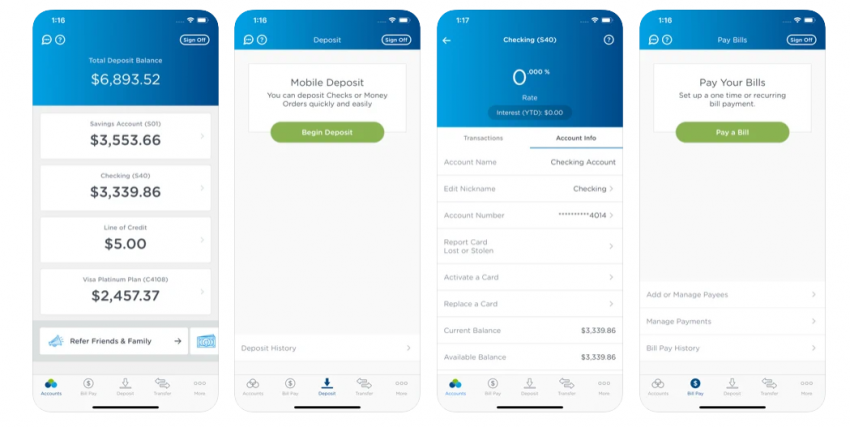 Alliant Banking is an online banking platform that makes banking easier and more convenient for all users. The primary focus of this app is to serve its members more than its stockholders.
Therefore, it makes sure that all your money is reinvested in the form of high deposits with the lowest interest rates. Alliant Banking has been in service since 1993 and is well known for its quality care and guidance to provide financial aid to its members.
---
Western Union NetSpend Prepaid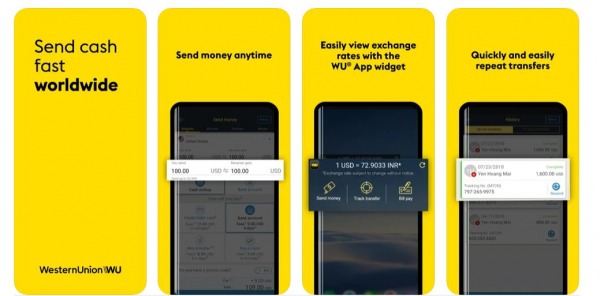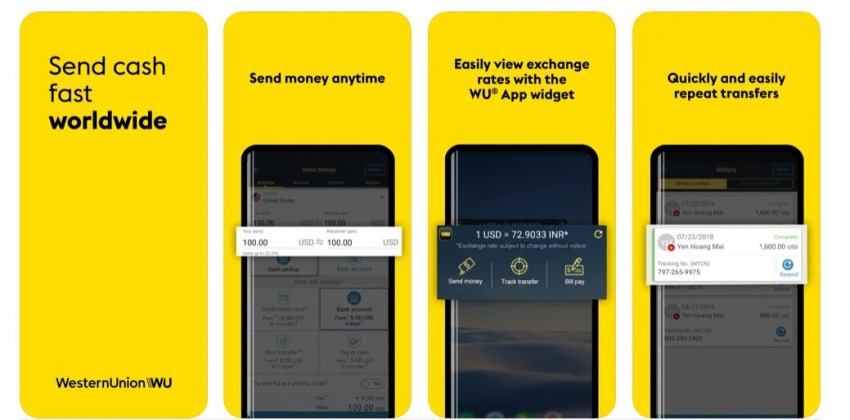 Western Union NetSpend is an online banking service provided by the renowned Western Union Bank. It allows its members to keep a track of their money transactions and expenditures from one place.
Further, it automatically deposits paychecks into the account hassle-free. This app also provides an online account center that gives 24/7 access to the members.
---
Brigit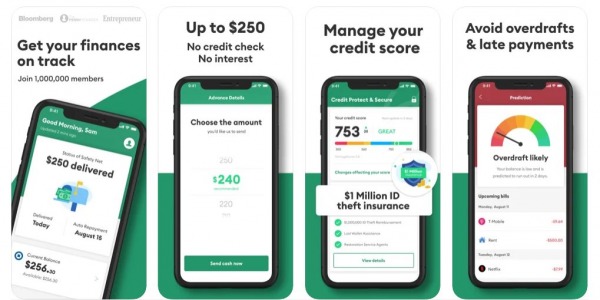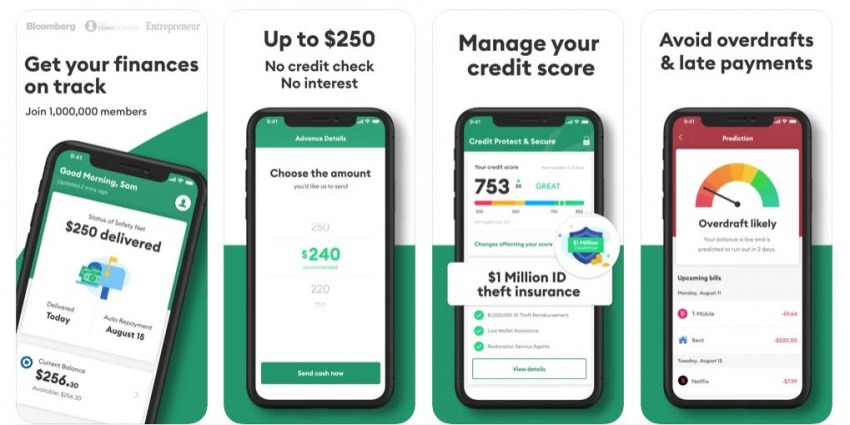 Brigit is an excellent alternative to FloatMe that manages your budget and also offers cash advances to stretch your funds. Depending on your income, you can qualify for a cash advance of up to $250.
The app automatically transfers a short-term loan to your account when you reach the point of overdrawing your account. Additionally, it can help to find a side hustle to bring in some extra income whenever you need it the most.
---
MoneyLion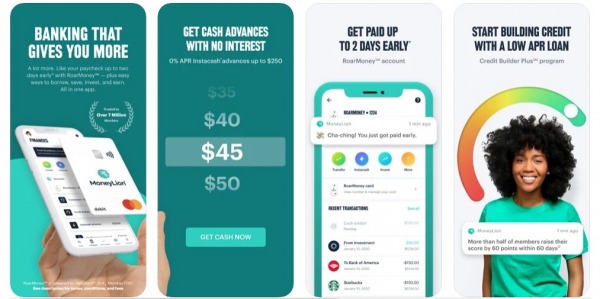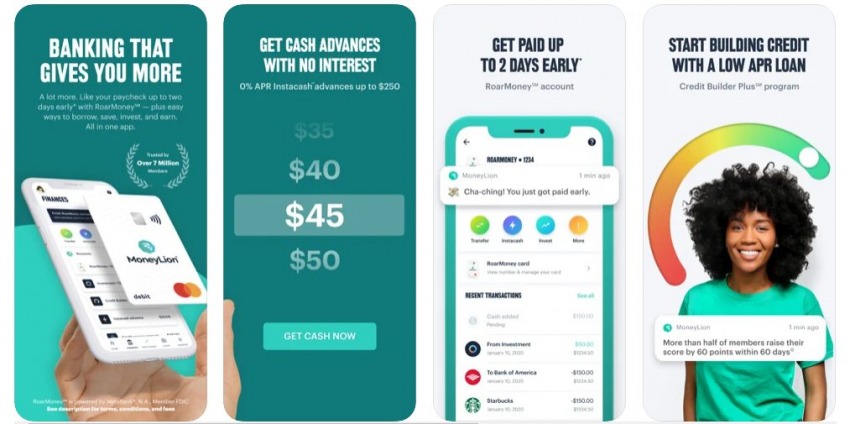 Like Brigit, MoneyLion helps to stretch your funds between paychecks. This app helps you to receive paycheck almost two days early and provides access to small loans with zero interest.
At MoneyLion, you can also take advantage of Instacash. It is a service that helps you get up to $250 at any time with no interest fees attached.
Moreover, this service comes with no additional membership fees. The only fees you'll have to pay with Instacash will be the transaction fee for any expedited money transfer.
---
Earnin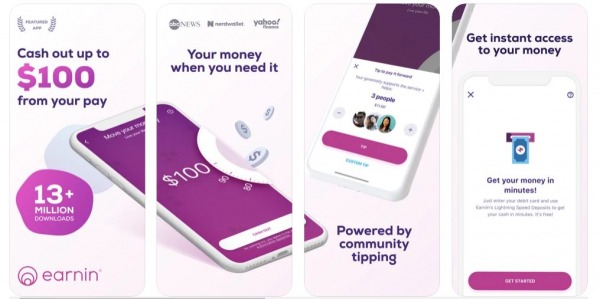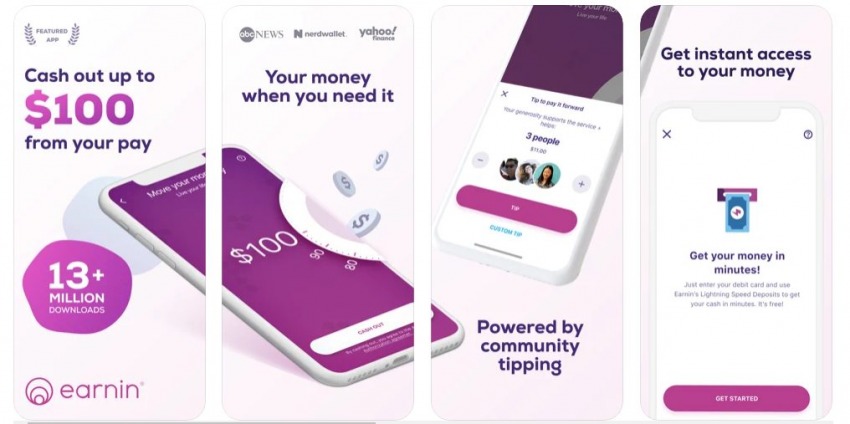 Earnin is a very interesting cash advance app that helps you get money for your work as and when you do it. Just like DailyPay, it allows you to cash out the required amount you have made working without having to wait for your paycheck.
And once your paycheck comes, Earnin debits back the money from the paycheck. Initially, you can only withdraw up to $100 per pay period. But as you use the app regularly, you'll be able to withdraw $500 per day period in advance.
---
Dave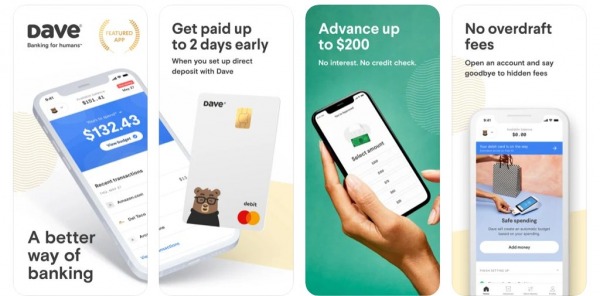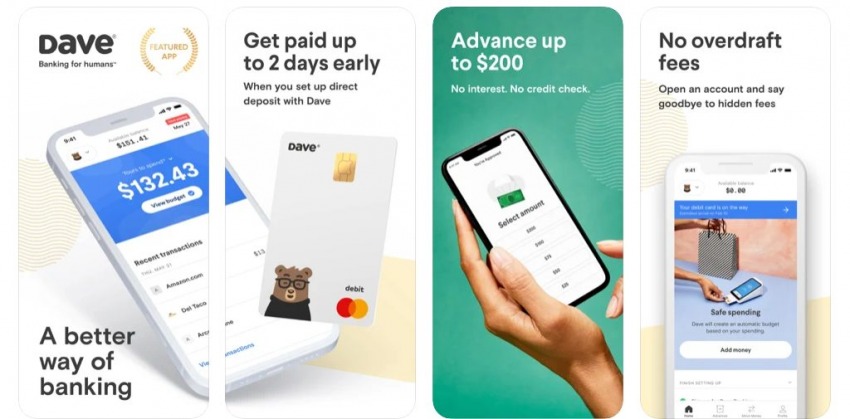 Dave is the best banking app that helps you get rid of overdrafts cutting into your budget. This app constantly looks at the potential overdrafts and gives you an alert.
With this warning alert from Dave, you'll be able to move funds around and avoid an overdraft fee. If you don't have the funds available, Dave will provide a small cash advance that you can borrow interest-free.
However, you'll have to repay the loan as soon as your next paycheck is deposited. This service costs around $1 per month.
---
Ingo Money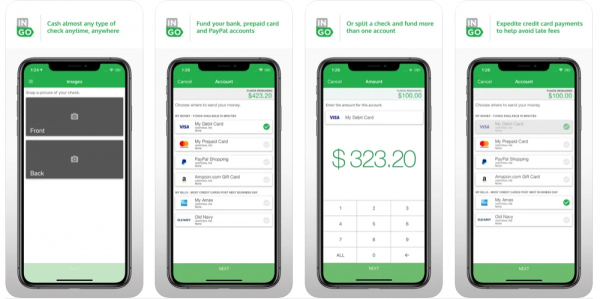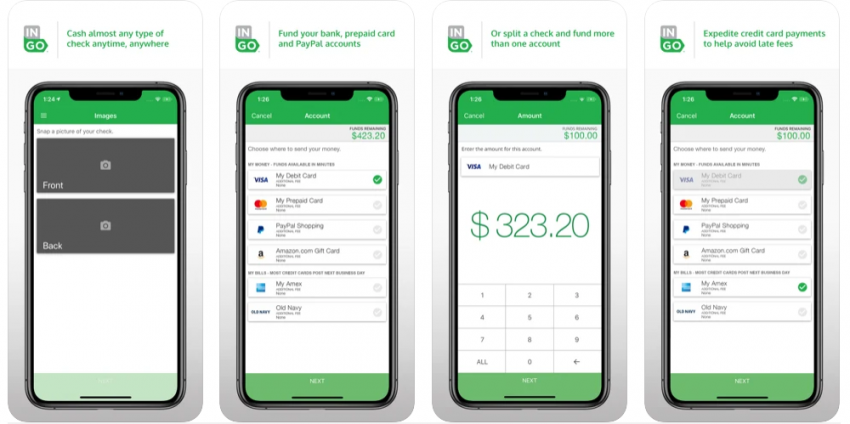 Ingo Money provides several services such as personal checks, business checks, and cash paychecks from anywhere at any time. Moreover, it is also the fastest money transfer app that takes few minutes to get the money into your account.
Other benefits of Ingo Money include payment of credit card bills, money transfer to multiple accounts, and many Amazon gift card offers.
---
Branch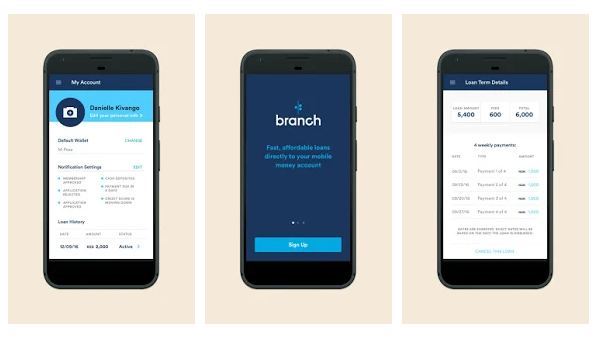 Branch is a cash advance pay app that comes with zero membership fees. It helps you to withdraw a big amount of money in advance from your earnings on the same day. Here, you can upload your working hours and get advance cash for the period you have worked.
However, you can only use this service if your employer is registered with the Branch and has an account opened on the app. if that is not the case, then Branch will put you on a waitlist until your employer joins the app.
---
Hanscom FCU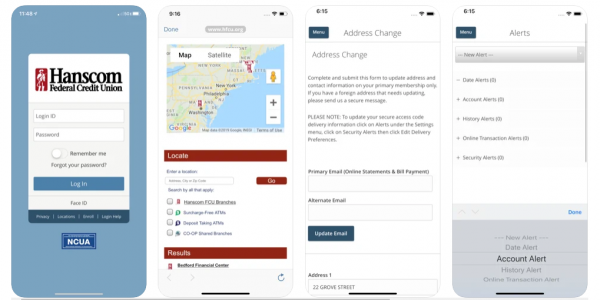 Hanscom FCU is a charitable foundation that mainly focuses on providing donations to worthy causes. In addition to helping charitable organizations with financial resources, this app also provides human resources for various activities or events.
The best part about Hanscom is that it doesn't deduct any administrative charge and allows all services for free.
---
Conclusion
With no emergency fund, a small financial problem can turn into a big financial failure. For most daily wage workers, the days between the paychecks seem like a major obstacle.
That is why we have curated the best cash advance and banking apps like FloatMe that will find that stretching fund between your paychecks and make it less stressful.
The above apps like Floatme are also an alternative to it– an online financial aid app. These apps like Floatme will help you get your money on the same day or a few days earlier than payday.
Thus, helping you face your financial emergencies with ease. So, go through the above list of 18 Best Apps like FloatMe carefully and pick the most suitable one to get the best financial aid.