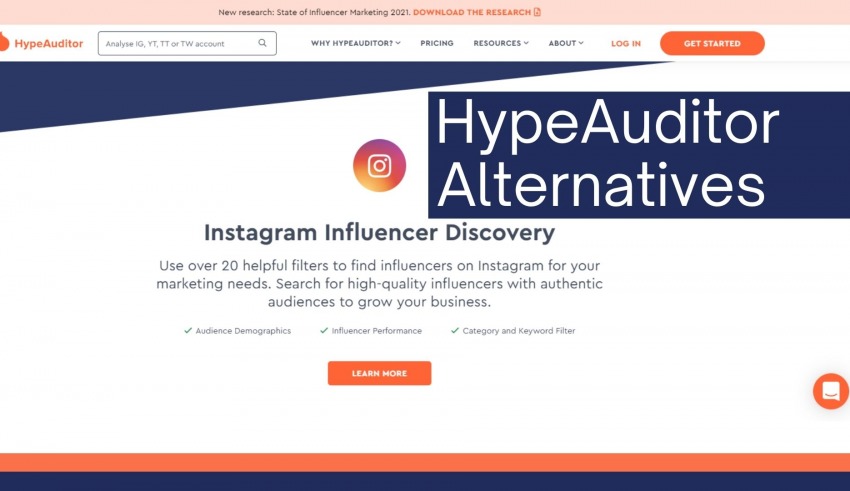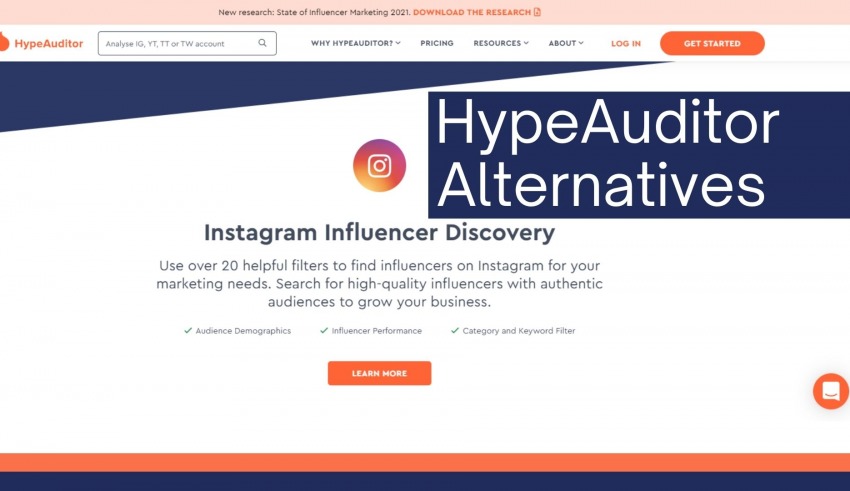 There are a ton of options to consider and factors to remember when you are looking for something that can change the way you analyze social media. To make all that easier for you, software like HypeAuditor was created.
HypeAuditor is an influencer marketing platform, used widely by several people who seek to manage their social media profiles flawlessly.
Software like HypeAuditor gives you essential information like follower analysis, content management tech, engagement analysis, and many more that can help you up to your game on social media.
For those who want to explore more software options, we are happy to inform you that there are many HypeAuditor alternatives out there. These sites are just as good and sometimes even better, you can rely on us to give you only the cream of the crop.
For your convenience, we have made this list of the best sites like HypeAuditor so that it gets easier for you to choose. We have scrounged through the internet to come up with the top HypeAuditor alternatives so you will find this list extremely helpful. Go through it and undoubtedly you will get the right fit for you.
Here is the list of Best HypeAuditor Alternatives: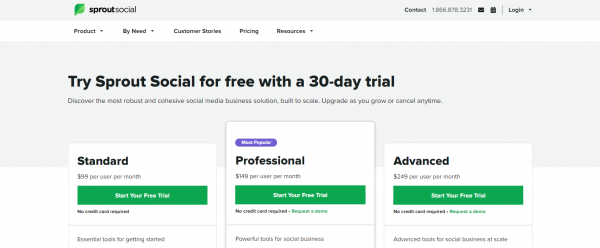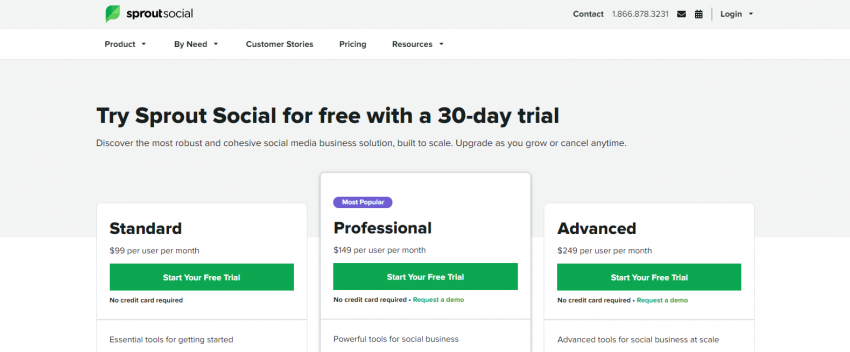 Sprout Social is one of the best sites like HypeAuditor you will find on this list. It is a social media management software that empowers its customers to do more than social media strategy.
In this software, you can tag the posts internally and analyze which posts give you the best performance online. Their user-friendly dashboard is appealing to all types of workers and the data reported is presented in a variety of ways.
This makes it easy for all learners to work on the software and get expertise from it at the own pace.
Their support team is also highly responsive and helps their customers set up their accounts and also guides them on how to use the site and get the optimal value from it. They take care of all things social media, right from reporting analytics to publishing posts.
Scheduling posts on social media sites is another feature of this software that is a huge boon to agencies that manage multiple influencers. It is easy to use and intuitive, so working on it is a seamless experience.
---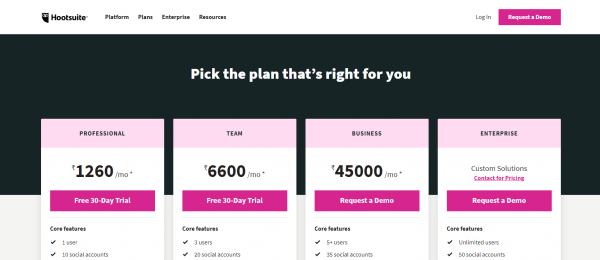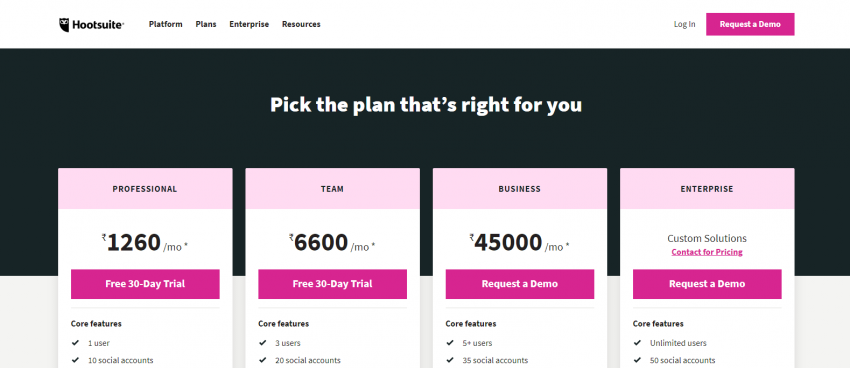 Hootsuite is a great site and this can be verified by their 200,000 premium users. And this doesn't even factor in the number of free users they have!
They are unparalleled in terms of social customer care, social media management, and helping customers strategize effectively. The site supports over 10 different languages, which shows they are willing to diversify themselves.
Small and large businesses alike can use Hootsuite to grow their social media engagement. It is very easy to organize certain campaigns using this software.
One of its best features is the ability to schedule posts and streams. That makes this site one of the best HypeAuditor alternatives. It is not just the top-rated software for individual use but those with large teams as well.
They have good connections with their customers as they constantly provide great content and tips that the customers can imbibe and use on their social media.
The site is easy to navigate and creates a smooth experience even for beginners. You can limit the access of team members according to their tasks, which is another point in their favor.
---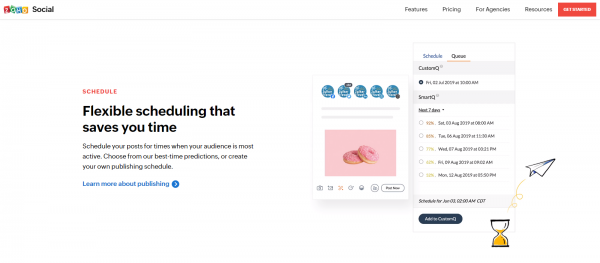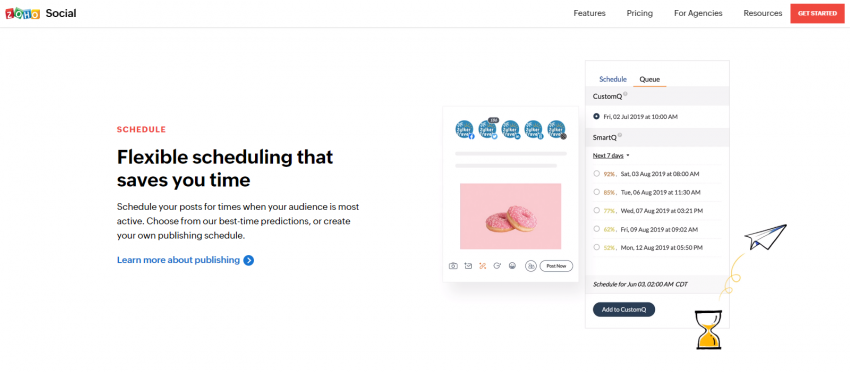 Every user can get trained quickly and should be able to make full use of their tools easily. Zoho Social is a robust social media management tool. It has over 40 tools that can help improve your stats on social media when you learn how to use them right.
The metrics they provide of your social media presence help you find your problem areas and also let you know what your audience responds to the most.
It also has a recommended time to post feature that takes into account the best timings of all social media platforms along with when your particular audience is the most active.
You can monitor and track your brand mentions as well. It is one of the top sites like HypeAuditor and makes consistent efforts to improve upon its features for the ease and comfort of its users.
Their ability to schedule bulk posts is also noteworthy. With their mobile app you can edit on the go, isn't that handy? Even their free service comes with a ton of applications that you can use to get the hang of it.
---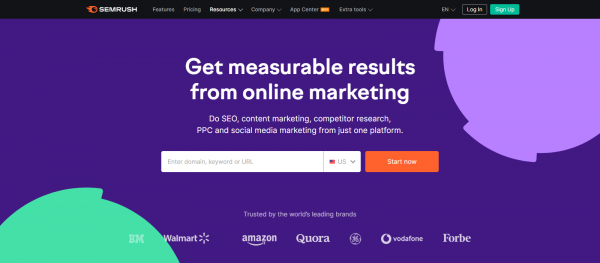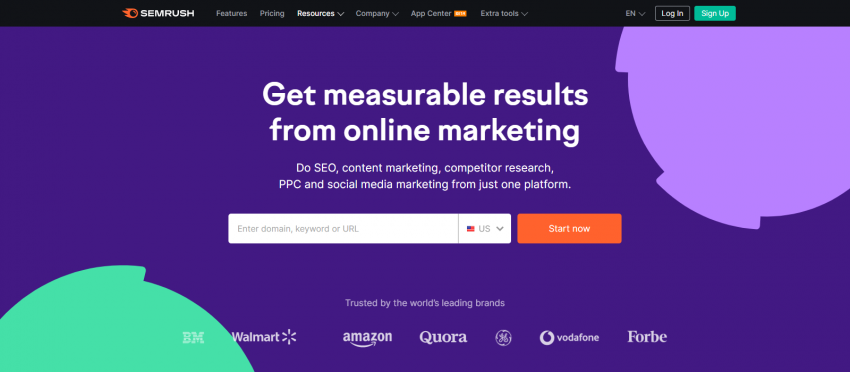 Semrush is another one of the leading HypeAuditor alternatives on this list. It has several tools related to search, content, market research, social media, etc.
It is a critical tool to have for those who want to make their online presence strong. The best thing about this software is that taking insights and comparing markets has never been made easier.
They recommend stuff on how you can improve your SEO performance, use keywords accurately, and look for competitor analytics as well to improve your performance. The dashboard is easy to handle and has many sections and sub-sections that are ideal for an organization's software.
It is one of the best sites like HypeAuditor as it is an entire package for maintaining a solid digital presence. The creators of this software were aware of how necessary it is to have some healthy competition with your peers, which is why their competitor analytics tool is unparalleled in the industry.
The users can get a clear picture and enough depth about their social media and its engagement, to make the changes to improve themselves for the game.
---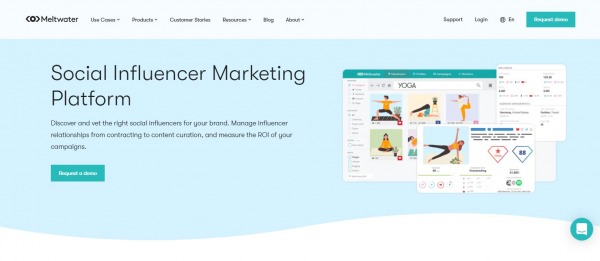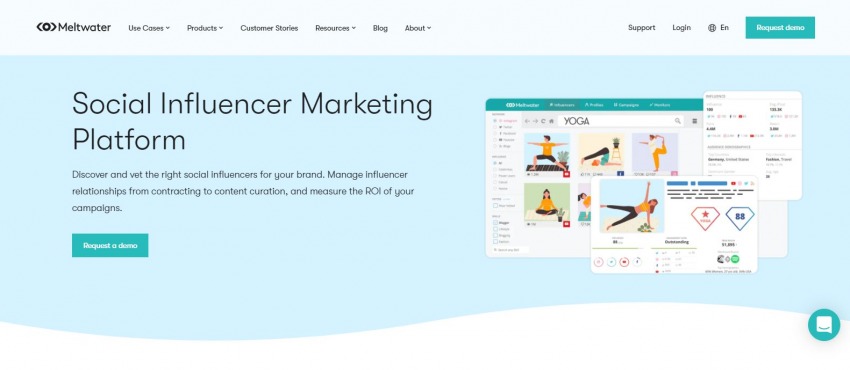 Meltwater is a pioneer in this field and gives influencers and agencies the tech they need to stay ahead. Their news aggregator tool has turned many heads and is easy to set up.
Many of their users praise their multi-faceted approach which includes monitoring, analyzing, reporting, scheduling, etc. Their work shows that they have been in this field for over 2 decades and know how to increase the ability of their software.
Their dashboard is understandable, easy to navigate, and provides all the necessary information.
The accessibility of their support staff is a highly appreciated feature, their users experience no hassle or wait-time to get their queries solved or get help to tweak their services to suit them.
The software helps a brand keep track of the global conversations happening about them. You can send individual, customized emails to your lists from this software.
It is one of the top HypeAuditor alternatives due to its multi-featured approach for its users. The tool is capable of meeting all your social media needs and adding some you didn't know you wanted to the list.
---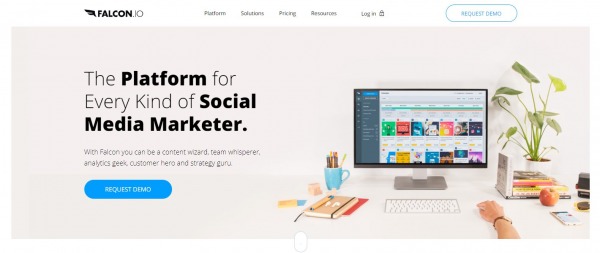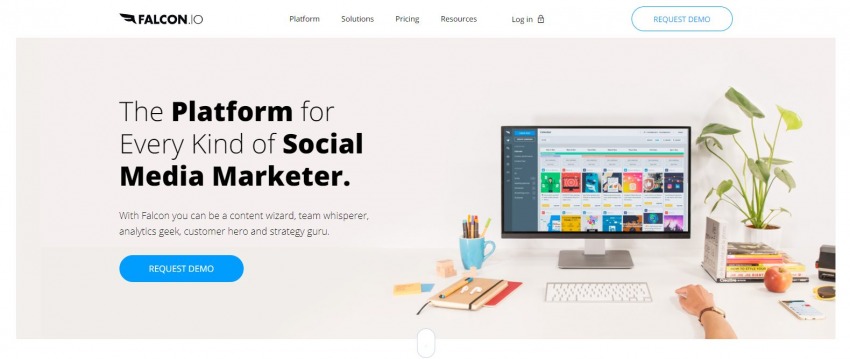 Falcon.io is a great platform where all the tools for social media engagement, monitoring, publishing, analytics, and others can meet and give their users the best possible experience.
They have a highly collaborative and intuitive UI that is complemented by their consultancy services and good customer support. They offer the most unified platform there is to attract and engage with customers and connect the social data across platforms.
One of their main features is to copy posts on multiple social media channels at the same time so that your audience on every platform gets the content they deserve.
Their response time for customer queries is great as well (under 5 minutes!). An actual person answers your questions, very helpful that is, and gives the best solutions for the situation.
There are a lot of shortcuts you will find on the platform, which is a nice surprise to keep having even after a long time of use. There is easy campaign and ad sets creation tools available as well.
---


It is the leading social media platform and one of the top HypeAuditor alternatives you can go with. It is like a centralized hub that you can perform tasks on to put your best foot forward on social media.
In the schedule option, you can customize it on how you want the post to look on each platform as well. Not only do they help in scheduling and organizations but the amount of content suggestions they pour at their customers is noteworthy.
The support team is highly responsive and always eager to sort out any issues at the earliest.
They also offer formatting tips and many more suggestions to make sure your content has the best performance out there. When you are overwhelmed with work, you can use this tool to schedule stuff, move things around and more importantly, see what others say about your brand to give yourself a wave of encouragement.
By assigning tasks to your team and working together, Sendible can ensure that content is consistently posted on social media.
---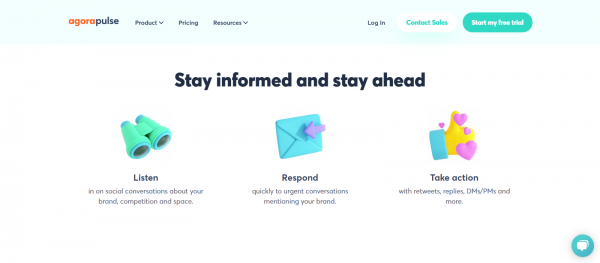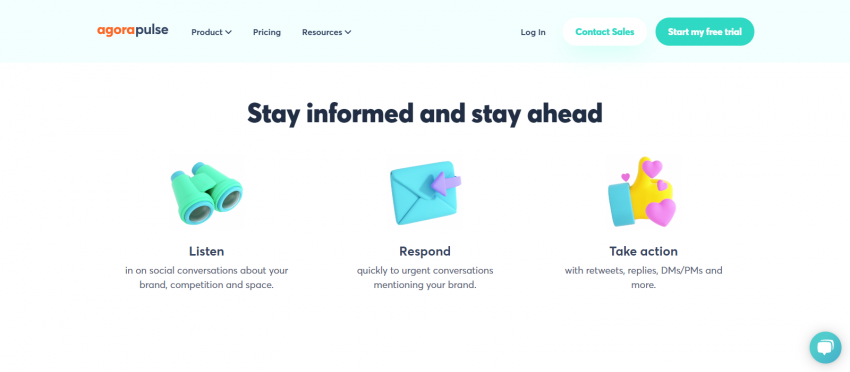 Agorapulse is a mammoth of software, in terms of the features it brings to the table. You can stay organized and save a lot of time with their reporting, engaging, publishing, monitoring, and collaboration tools.
Their unified inbox lets you manage and respond to social media messages, comments, and reviews all in one place. Scheduling posts is made easy with their amazing user interface.
Updating posts or changing the schedule is easy too, and can be done with inputs from your team as well. You can add links to your posts and even use emojis on the platform wherever appropriate.
They offer a variety of packages and include many features as they go. A couple of packages even include training for you and your team! The preview they show for the post helps you see what the post would look like and make changes accordingly.
You don't have to go across different platforms when you have Agorapulse by your side. This makes it one of the best sites like HypeAuditor, as it comes with a ton of additional tools too.
---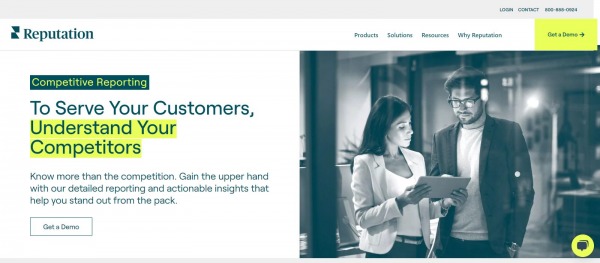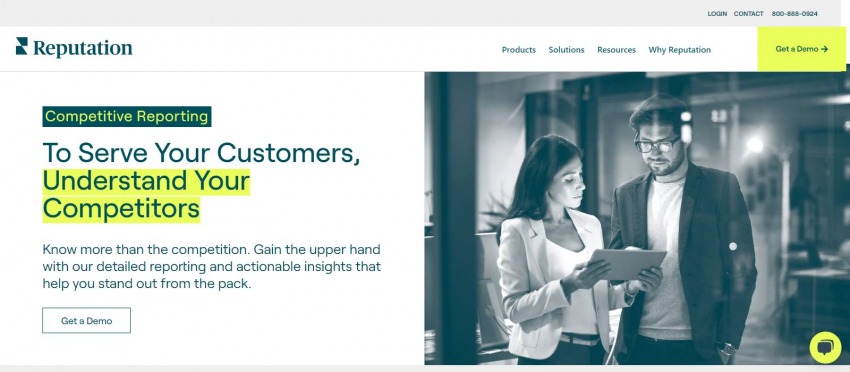 Reputation is a software that has revolutionized customer experience in social media management apps. Having a centralized system in place to manage all your reviews and responses, makes it easier to save time and garner more social media engagement by making the essential changes.
It is one of the top sites like HypeAuditor thanks to its easy-to-use interface. Its clean and effective ways to measure statistics and trends have caught the eyes of many.
They even help pinpoint the geographical areas where your content could use more engagement and where you need to concentrate your efforts.
It is an all-encompassing platform so you need not be at the mercy of multiple vendors who will try to sell you a bunch of different products. You can see how your audience is engaging with your content and respond accordingly to improve your stats.
Reputation was initially limited in terms of social media management and concentrated mainly on the business side of things but since its integration with social media, the site has transformed itself into a tough competitor for others.
---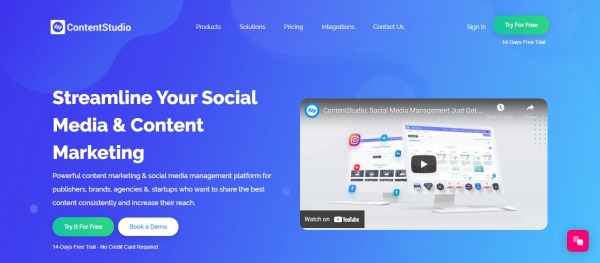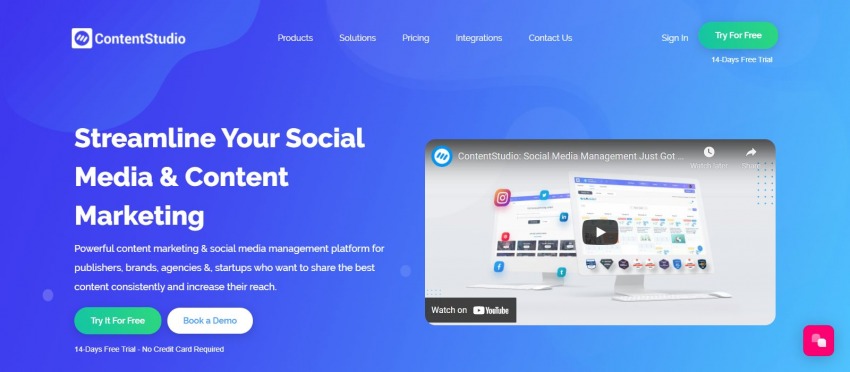 ContentStudio is a powerful social media management and engagement enhancer tool for those who want to consistently increase their reach.
They have tools that help you discover the latest trends, collaborate with your team and clients, schedule content, and create a centralized hub to respond to all your social media messages and responses.
They provide meaningful analytics for your operation channels that can help you get better engagement stats. It is one of the top HypeAuditor alternatives and can surely give the other sites a run for their money.
It is a super intuitive tool that can recommend topics and content to post on your social handles that will work best with your audience. Their spotless interface is the best tool you can have to quickly generate suitable content and schedule for publishing on different platforms.
This makes it one of the best sites like HypeAuditor, which can change the way you manage your accounts and posts. They have many options and their customer suggestions have been helpful to a ton of their users who have only positive reviews for this site.
---
Conclusion:
All of the HypeAuditor alternatives mentioned above are the only ones you will need to consider for social media management. These sites have the qualities every influencer and their team looks for, that can ensure a smooth workflow and regular outpour of content.
Their simple user interface and multiple features make it a pleasure to use the software. These sites like HypeAuditor boast of a platform of thousands of users, and that speaks for itself.
When you see their positive reviews, you will see the trust they have grown in people for their software by their sheer dedication to keeping doing better.
They can provide you with the competitor analysis and industry analysis that you can utilize to see how you can make improvements in your account.
They have a database of millions of influencers that comes in handy when you want to see your performance stats compared to others. Such software motivates an influencer and their team to do better and also helps in efficiently regulating time.
They are the tools that work as a one-stop shop for all your social media engagement needs. You don't even need to shift from one software to another, everything is in a single place!
Platforms like these make the life of an influencer much easier, so don't overthink this decision of yours and go with one of the many choices above to make your tasks simple!