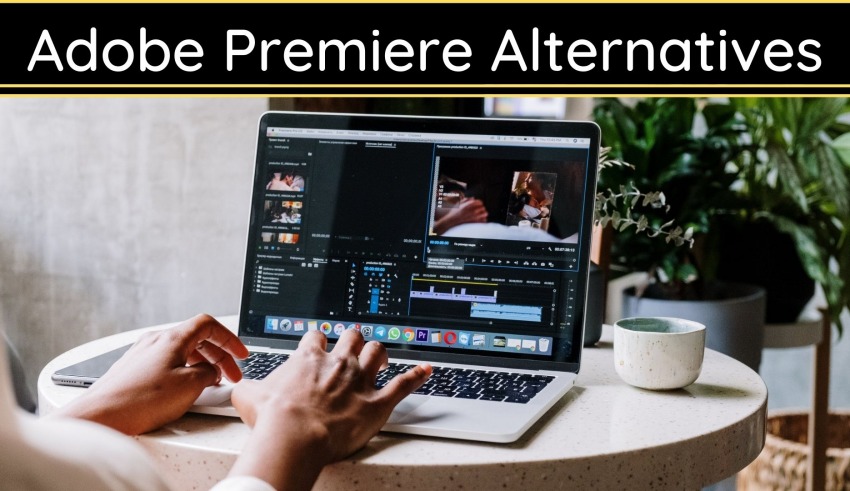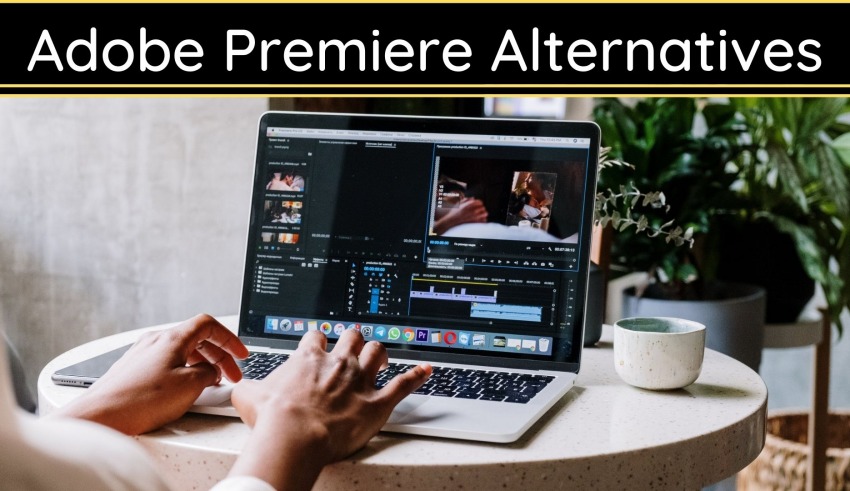 Adobe quickly took over the software world after its debut. After releasing several great and professional tools in quick succession, its position is now unrivaled in various genres of the software industry. Tools like Adobe Premiere and its alternatives belong in the video editing software niche. While not exactly the software to make full-length Hollywood films, Adobe Premiere is still used by a large number of creative professionals.
The trouble with Adobe Premiere? 
However, not everyone can afford Adobe Premiere. Further, the vast plethora of features offered in such powerful tools also brings a major drawback: it can get immensely confusing rather quickly.
For amateurs just setting foot in the video editing world, it might not be the best place to start. Instead, they will be better off gingerly initiating their career through one of the following Adobe Premiere alternatives listed in this article.
Can I switch to one of these tools after using Premiere?
That's a tough one! More often than not, great software is interchangeable. A well-designed and intuitive tool is easier to use no matter where you're coming from.
If you find it difficult to switch to a different software despite years of experience in your field, likely, the software you are switching to is not a good one.
That is, naturally, just a rule of thumb to which, there are various exceptions. However, if you have switched to quality software, then the only thing you will need to get used to is a different layout and terminology. Otherwise, all great video editing tools perform the same function and thus, are interchangeable. 
Here is the list of 10 Best Adobe Premiere Alternatives:


With a four and a half rating out of five, Videopad is one of the tremendous Adobe Premiere alternatives, especially for amateurs and beginners.
The biggest selling point with Videopad is that there is none! Videopad is free for non-commercial use and thus, if you are using it at home, you won't need to shell out a cent. Naturally, you will need to spend some money if you need a larger feature set for professional use.
Depending upon your use-case, Videopad is available in two variants: Home Edition and Master's Edition. These cost $60 and $99, respectively, though you can currently score them for half price.
Further, if your savings are limited, you can also buy the Master's Edition on a monthly payment basis for about $3.88 per month.
The major difference between the two is that in Home Edition, the number of audio tracks you can add to a project is limited to two. Further, you cannot add plugins to the Home Edition. 
Videopad is powerful enough to support 3D and 360o video editing. It includes over 50 video effects and transitions to give your digital content an amazing look. With support for over sixty video formats, Videopad can be a trusty tool in your daily workflow.
Videopad also claims to be the fastest video editing tool on the market. But your experience will differ based upon your system configuration. We recommend always going through the system requirements section before downloading.
---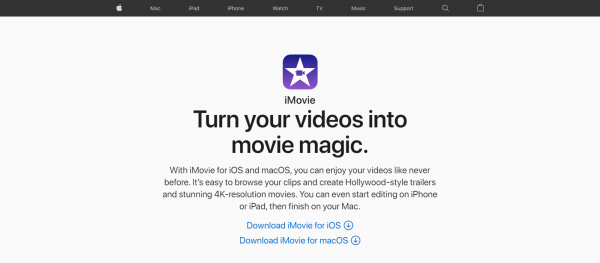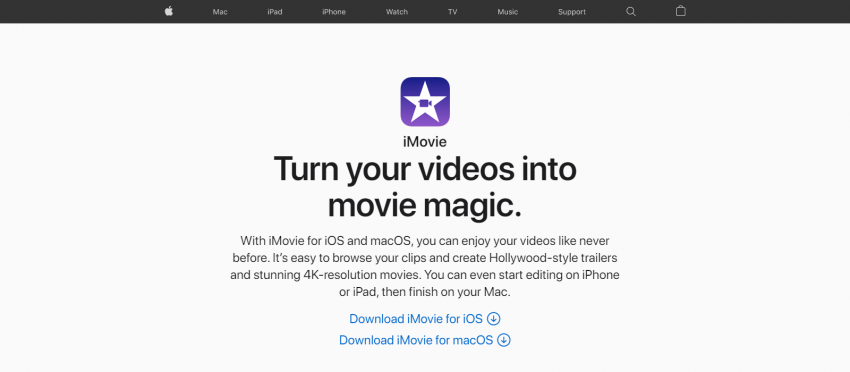 If you are ultra-rich (read as: you have an Apple device), it would be best for you to use Apple's own solution to the video editing problem. Apple iMovie is another Adobe Premiere Alternative exclusively for Apple devices (duh!) with support for 4K movies. It can work on a Mac book, iPhone, or iPad.
Apple Music provides support for green screen effects and thus, your videos can transport you anywhere in the world, including Krypton or Gotham. Further, the app is free in the iTunes store (which I am shocked to see) and thus, if you have an Apple device, then you won't need to shell out extra money for using it.
Apple Movie projects can be opened in Final Cut Pro to give it… drums here… a final touch! However, you cannot use movies in Apple Movie that were imported via iTunes.
Another small caveat is that you cannot change the duration of the song you have selected. Thus, if you only want to use a portion of it, you will have to trim it using an audio editing tool like Wavepad.
---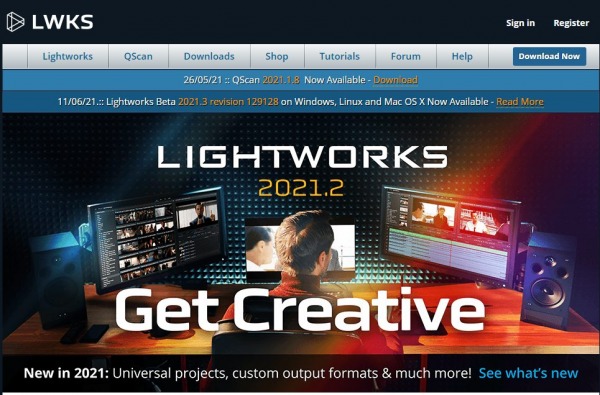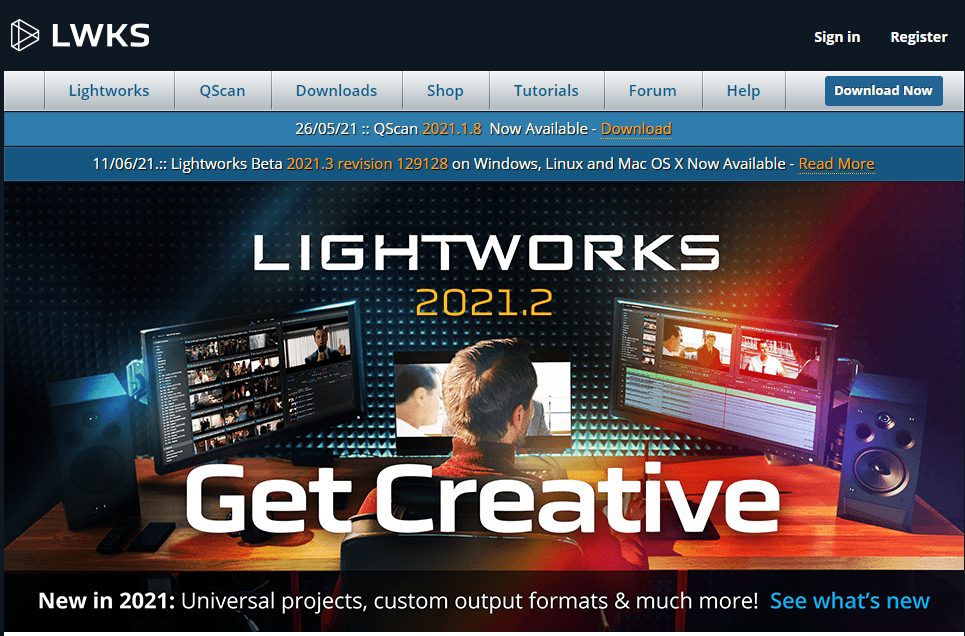 For some powerful video editing at home, you can try Lightworks, one of the professional-grade Adobe Premiere alternatives that are available in many formats, including a free one.
It can work across Windows, Linux, and Mac OS and has the largest list of supported video formats I have seen to date. The best part is that you can import any of these formats on the same timeline without the need for transcoding. Lightworks is incredible in terms of video format support.
Another amazing perk you get with Lightworks is that it comes bundled with over a hundred video effects and royalty-free audio and video.
Unfortunately, not all is glittery and golden with Lightworks. While the software is incredibly powerful, its interface is so riddled and confusing that even people used to Lightworks sometimes get frustrated.
You cannot hope to just learn on the go with Lightworks and will need to spend a lot of time learning its ropes beforehand.
Secondly, the free version of the software only supports video output of up to 720p in resolution. This is terrible. Mainstream manufacturers don't even include 720p displays in their smartphones.
You must buy the pro license to get support for a 4K resolution. This can cost you $437.99 for a one-time purchase. You can also buy the month-long or the year-long licenses for $24.99 and $174.99, respectively.
And the final straw is that it takes a ridiculously large amount of time to install this program, even though it is only about 200 Megabytes large. That said, once you get past these initial hurdles, Lightworks can be an incredible tool in your belt.
---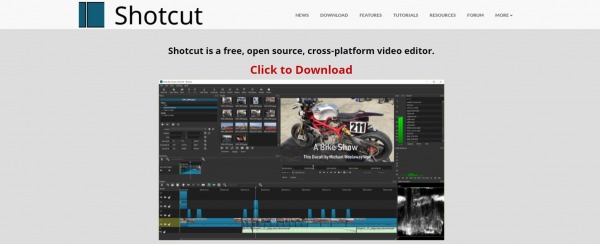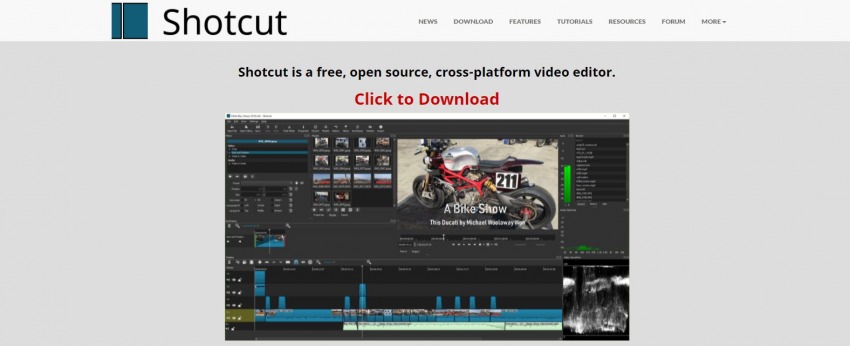 I love open-source software. It is free to use, easy to set up, and most of the time comes with incredible community support. Further, mass-scale input by developers from every corner of the globe means that open-source software is often much better as compared to proprietary tools.
Shotcut belongs to this category. It is one of the open-source Adobe Premiere alternatives with cross-platform support and a sleek, intuitive user interface.
Further, Shotcut can save stages of your video editing just the way Polarr does with photo editing. Thus, you can revert to any stage of your video editing workflow at the click of a button instead of having to repeatedly tap Ctrl Z.
Shotcut comes with multi-channel video editing and supports a wide variety of file formats due to support for libraries. 
There is a small caveat that comes with using Shotcut. Filters can sometimes be buggy or unstable and thus, the experience isn't as smooth the entire time as you would expect it to.
Luckily though, the support community is large, and you can almost always find a resolution for your troubles on their support forums or GitHub.
---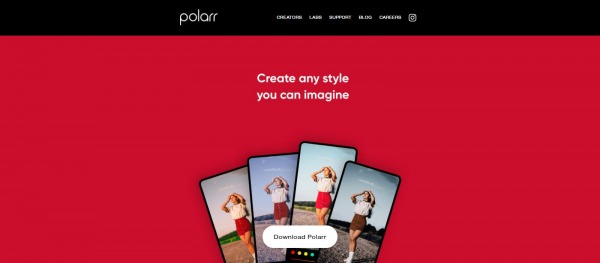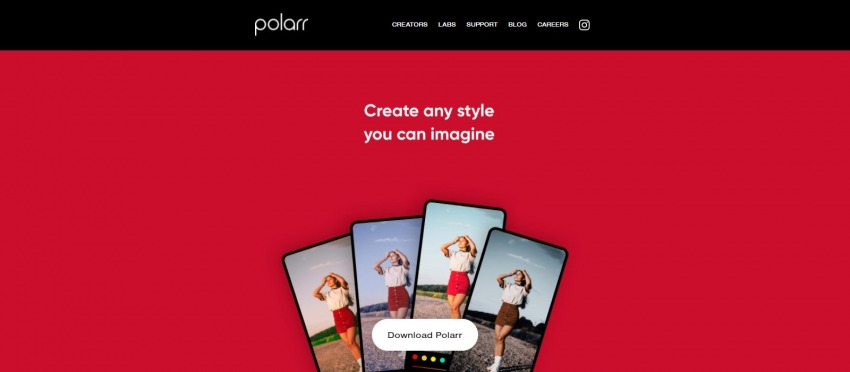 Blogs and reviews often describe VSDC Video Editor as the most perfect Adobe Premiere copy on the market. That is not to say that it is nothing but an Adobe Premiere clone. The developers behind VSDC created it from scratch with a special focus on speed and stability.
Further, VSDC is fully free to use and can work across a large number of platforms.
Its codebase is so lightweight that VSDC can even function on Windows 2000! Other features include a Chroma key tool for green-screen effects, support for all popular audio/video formats, and hardware acceleration.
There is also a pro version available for experienced users, including object tracking and video stabilization.
Pro version also allows users to sync video effects to the beats of an audio file, which brings a surreal and immersive experience to your creations.
There is one little caveat attached here too. VSDC comes with a bit of bloatware like unnecessary browser utilities and some other software. But that is no deal-breaker. You just need to be attentive and keep that bloatware away.
---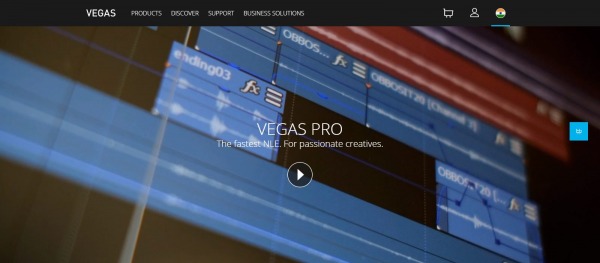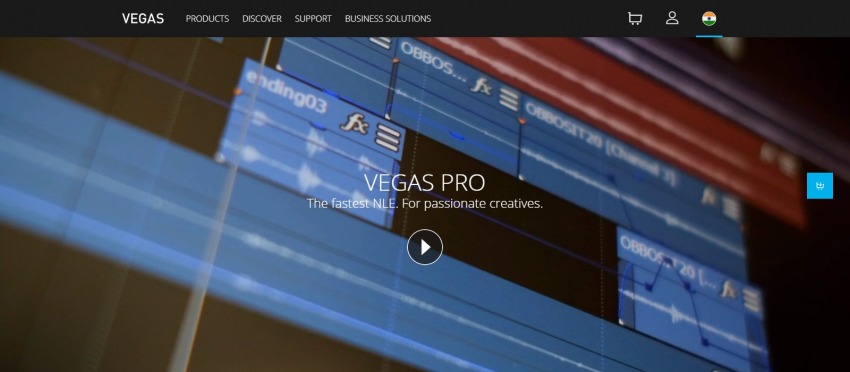 It's a wonder why Sony Vegas pro did not become as powerful as Adobe Premiere, especially outside the professional world.
Vegas Pro is one of the most powerful and user-friendly video editing software ever created and although limited to Windows Systems, provides a highly extensive feature set.
It offers AI-assisted editing, GPU hardware acceleration, advanced color grading, and video noise reduction. Vegas pro is so powerful that a critically acclaimed director named Macgregor created an entire Sci-fi short film series with just the software in his arsenal.
Vegas Pro also supports Open FX plugins so that you can use an enormous library of special effects as you please.
Unfortunately, while Vegas Pro is incredibly powerful and intuitive, it is extremely expensive. The costs associated with even the basic Vegas Pro Edit variant are ridiculous compared to a large variety of other tools like Adobe Premiere.
Thus, Vegas Pro is only useful for a select community of users who can spend money at will.
---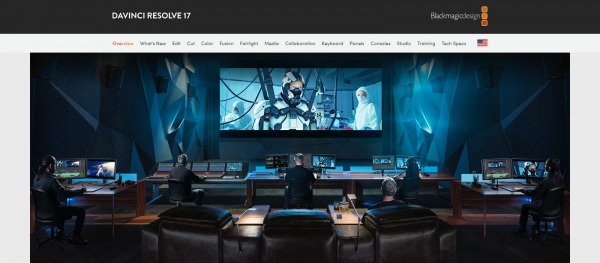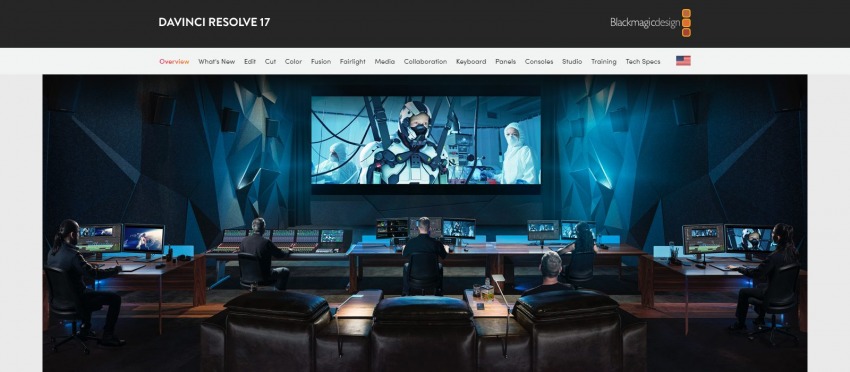 DaVinci Resolve is one of the most popular and critically acclaimed Adobe Premiere alternatives. It has an incredible array of features at its disposal.
Black Magic Design, the brains behind Resolve, claims that it is the only software in the world to combine color correction, video editing, visual effects, and motion graphics in one single package/suite.
The website also states that high-end professionals from Hollywood utilize DaVinci Resolve, though we cannot certify the veracity of that claim.
Resolve comes with over a hundred GPU accelerated videos. It also comes with film effects like blurs, light effects, image restoration, stylization, and much more. The best part is that DaVinci Resolve is free to use.
Despite the enormous number of professional-grade features, a free version is available with almost all features included.
The paid version titled DaVinci Resolve studio offers extra features like stereoscopic 3D, neural engine, advanced HDR grading, etc. The purchase is one-time and costs about three hundred bucks.
---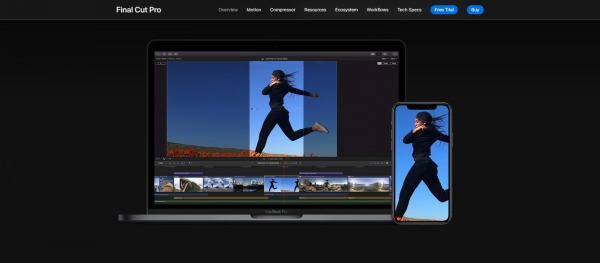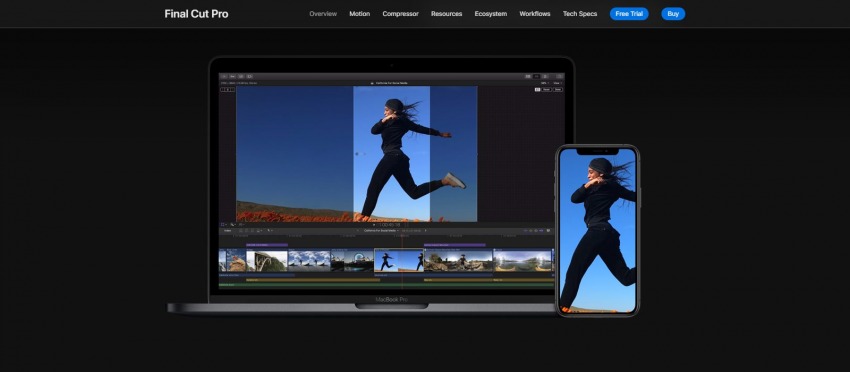 Once again, this one is for the rich people out there (those with a Mac OS system). Final Cut Pro is a Mac OS exclusive video editing software that can serve as an incredible Adobe Premiere alternative. 
While the software isn't as acclaimed as Premiere and carries a smaller feature set, it still provides a polished user interface with support for 3D video and thus, it can prove to be an effective tool in your arsenal. The best part is that you can edit 8K videos on Final Cut Pro in real-time.
Unfortunately, as is the trend with Apple's greedy style, Final Cut Pro has zero compatibility with Windows Systems. Further, the cost associated with using Final Cut Pro is ridiculous.
Sony Vegas Pro is one of the most expensive video editing software on the market. With its limited features, Final Cut Pro costs almost the same as the former.
Apple users looking for some quick and lightweight editing that goes beyond Apple iMovie's capabilities can benefit from Final Cut Pro.
---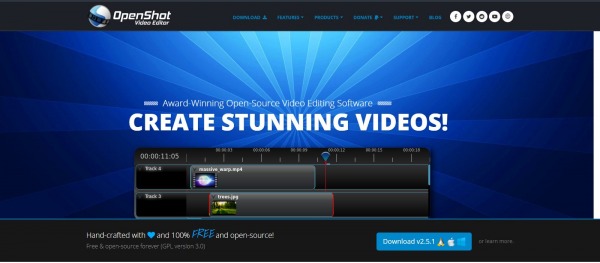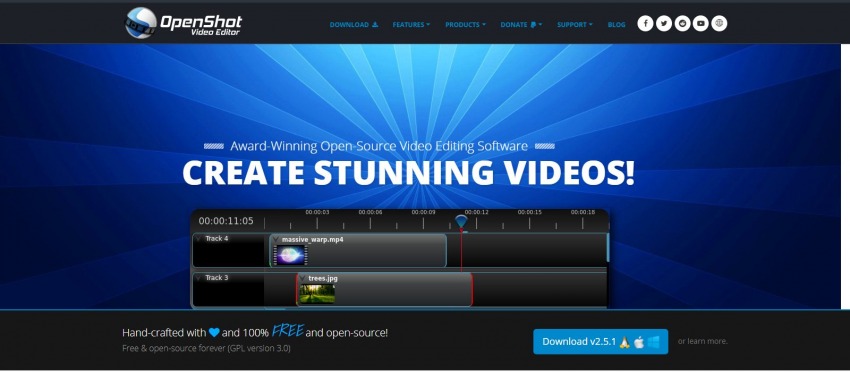 Once again, we come back to the world of open-source software. Openshot is a hundred percent free video editing software with pretty decent features. The learning curve is not too steep, but you won't be able to dive right in either.
Perhaps the biggest flex Openshot can have is that it has an app store of sorts. It is pretty common for open-source software to include a store for expanding the range of features offered. Openshot can be improved with the enormous variety of plugins available for download from its store.
Note that despite its cross-platform support, Openshot is still not as powerful as professional-grade tools like Adobe Premiere. That said, it can serve your basic editing needs at home (and then some) due to its free nature and plugin support.
---


Hit Film is the number one Adobe Premiere alternative in terms of power and abilities. While the learning curve can be a bit steep for beginners out there, the support community is incredible and wide. You can find a tutorial for almost any topic out there. Most of them can be completed in the free version of this tool.
There is a pro version of the software that offers even more incredible features. I will be honest and say that Hit Film Pro blew me away due to its enormously powerful and intelligent capabilities. It let you add Chroma Key, Particle Effect, Lens Flare, and other whatnot.
---
Conclusion
Adobe Premiere is pretty much the gold standard when it comes to video editing. A large number of Adobe Premiere Alternatives in the market can offer similar and sometimes better features at much more reasonable prices. The exact choice depends on your needs and uses case.
If you have used some of these tools, we would love to hear your experience via the comments box below.