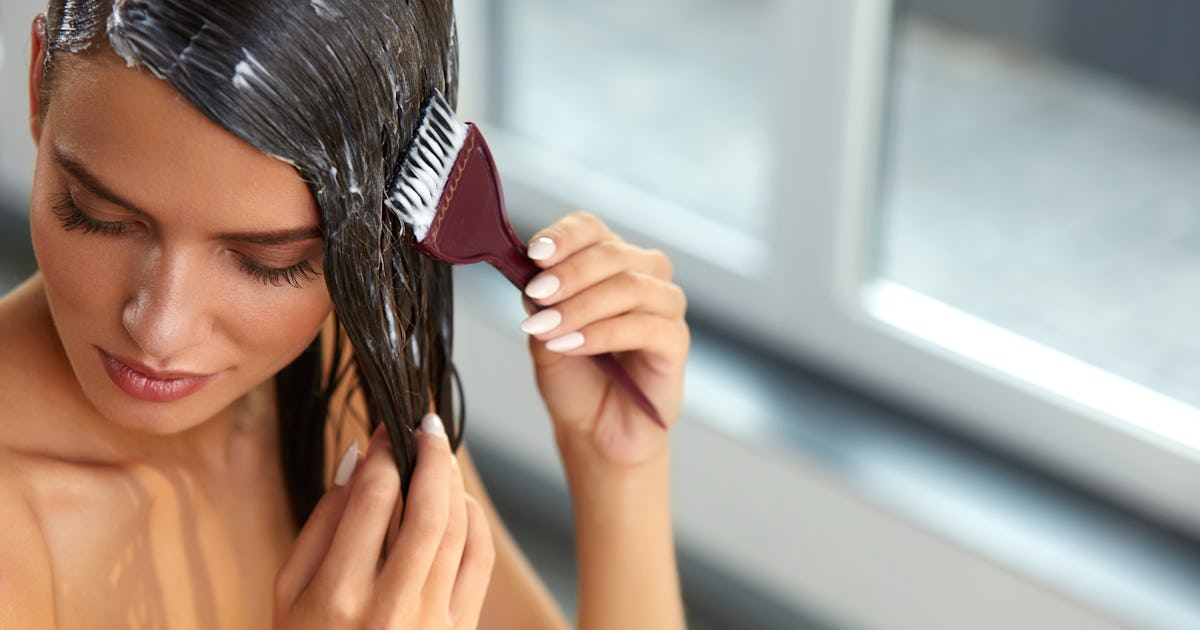 Ammonia is a common hair dye ingredient — it's what lifts the outer cuticle around the hair shaft to allow the color to set in. This process can cause your hair to be stripped of protein which leaves it prone to breakage. Luckily, if you color-treat your own hair, there are more ammonia-free hair coloring options than ever, and many of them also tout nourishing natural ingredients. Whether you're searching for a permanent hair dye or a temporary dye you can use without bleach, the best ammonia-free hair dyes offer a gentler alternative for your hair and scalp than traditional at-home dyes.
Beyond just looking for dyes that claim to be ammonia-ree, those with more sensitive scalps will also want to look for hair dyes that are both ammonia-free and without paraphenylenediamine (PPD). PPD is a chemical substance that is commonly found in even the more natural permanent hair dyes, because it's incredibly effective at creating long-lasting, natural-looking color — but it can cause everything from mild skin irritation to dermatitis and even hives in some people. Both the Clairol Natural Instincts and Light Mountain Natural hair dye picks below are notably free from PPD.
No matter what your hair or skin type, choosing hair dyes infused with nourishing ingredients is a smart move. That's why almost all of the dyes below are formulated with an added conditioning agents like coconut oil, flower oils, or keratin.
And, if you're looking for a hair dye that's also cruelty-free, paraben- and sulfate-free, or vegan, there's an option for you below as well. What's more, all of the at-home coloring kits below feature at least six different shades, with one pick featuring 34 hues. The best part: All of the coloring options below are $25 or less and highly rated on Amazon.