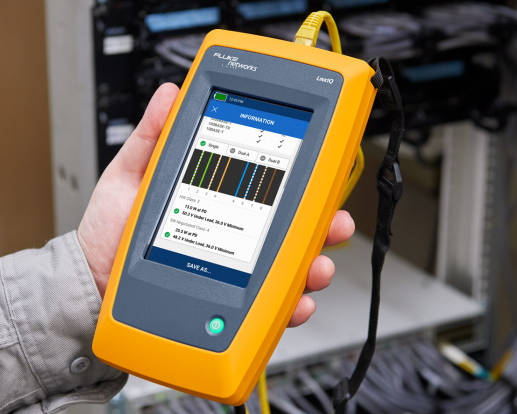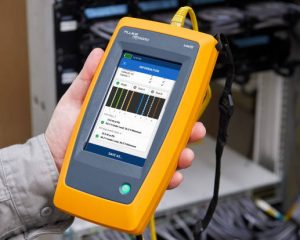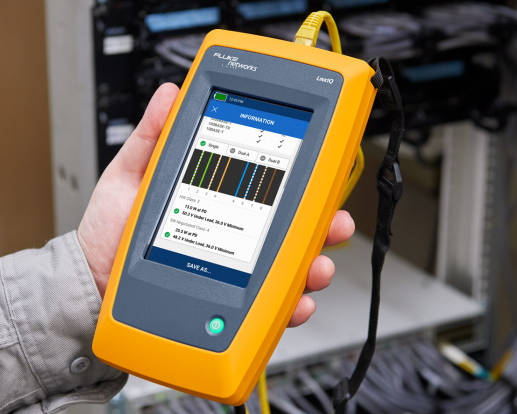 Called LinkIQ Cable+Network, it makes frequency-based cable measurement and shows the maximum data rate the cable can support, up to 10Gbit/s. It also displays information on the cable distance-to-fault and, if connected, details of the nearest switch port, including its name, VLAN status, speed and duplex. For power-over-Ethernet verification, the unit will display the PoE class (up to Class 8) and can perform a load test from the connected switch.
"Networks are seeing the increasing use of technologies such as 10Gbit/s Ethernet and PoE. The Fluke unit can provide users with a high level of confidence to quickly troubleshoot cabling and, or, connect PoE devices to networks," according to RS Components, which is stocking the part.
Additional features include analogue and digital toning, port blink and 802.1x authentication. Results can be managed results via LinkWare PC software.
It can measure lengths up to 300m and provides distance to opens, shorts and unterminated cable.
Using the remote ID allows it to create a wire map of the cable pairs as an aid to identifying mis-wired and split pairs.
Frequency measurements from 10BASE-T to 10GBASE-T are possible, and it uses IEEE-standards-based measurements. Operators may set performance requirements from 10Mbit/s to 10Gbit/s for simple pass/fail
indication.