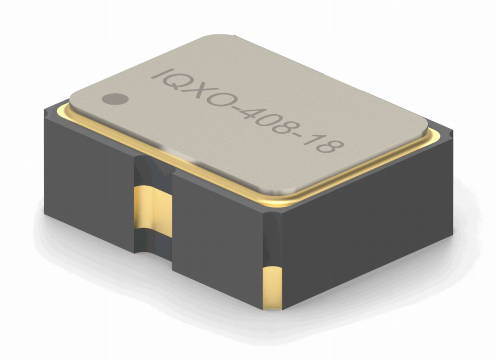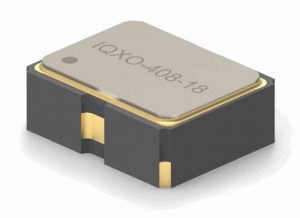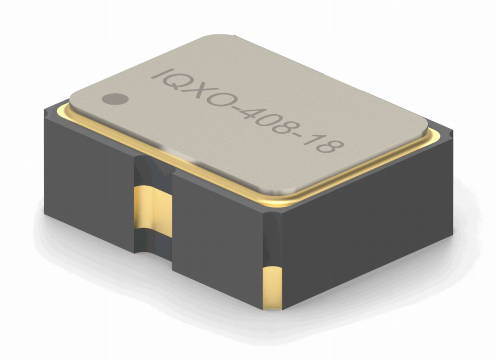 IQXO-408  2.5 x 2.0mm
IQXO-455 3.2 x 2.5mm
Both come in 1.8, 2.5 or 3.3V versions and can be specified between 20 to 50MHz and ±25 to ±50ppm.
"The CMOS clock oscillators can perform with a close-in phase noise as low as -113dBc/Hz at 10Hz, and far-out phase noise as low as -175dBc/Hz at 100kHz [3.3V 20MHz IQXO-408], with a phase jitter down to 40fs RMS over 12kHz to 5MHz," according to the company.
Check the individual data sheets for exact performance as it differs between parts.
The outputs are CMOS and can drive up to 15pF.
Consumption is 10mA for all types, which drops to 10μA max when the enable input is pulled low (output goes high-Z). Enable input defaults to hi when open circuit.
An external 0.01μF power rail decoupling capacitor is required.
Packaging is hermetically sealed ceramic with a metal lid.
Variants offer operation over -10 to 70°C or -40 to 85°C.
Vibration is tested to MIL-STD-202F, Method 201A (10 – 55Hz, X, Y, Z axis, two hours in each axis, six hours total).
Potential applications include fibre transceivers, gigabit Ethernet, 5G base stations PLL frequency multiplier and high-end consumer (or studio) audio equipment.
Product pages: