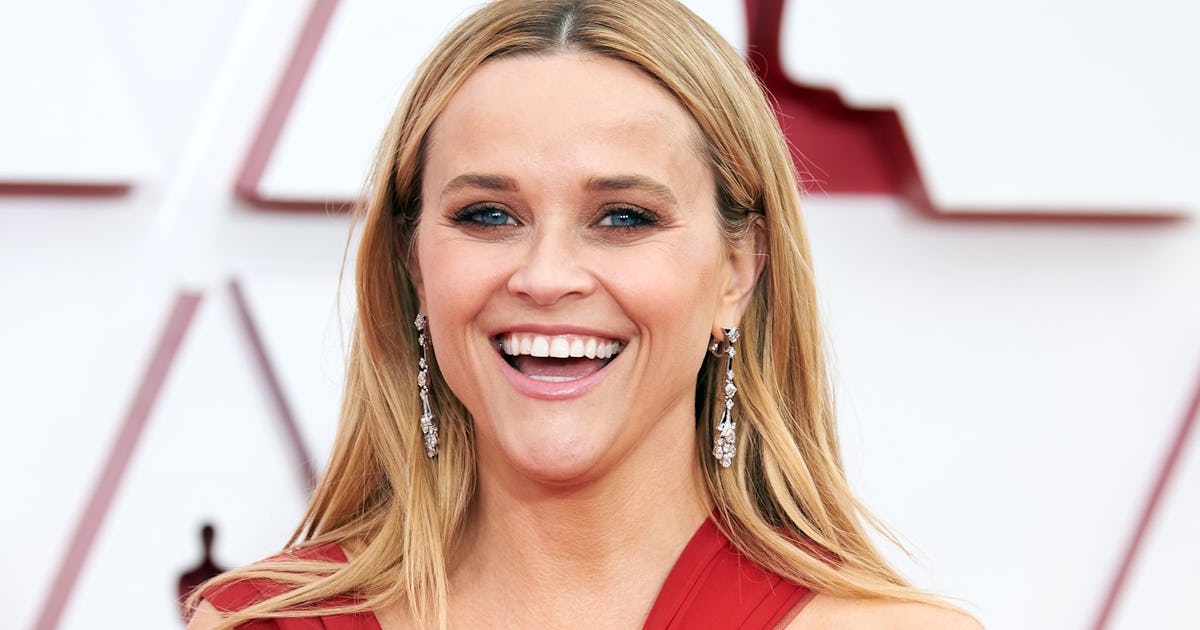 In honor of swimsuit season, Reese Witherspoon has simple advice for anyone hoping to hit the pool or beach with celebrity-level confidence. In a series of three Friday, June 11 tweets, the Oscar winner wrote, "Here are my tips on how to have the perfect summer body: 1. Have a body. That's it. That's the tip."
Witherspoon's body-positive message certainly didn't go unappreciated. On Instagram, where the actor also shared screenshots of her mini Twitter thread, country star Kelsea Ballerini commented that she's "framing this," while Leslie Jordan added that he'd also add, "have a great summer." Among the more than 366,000 users who liked the Instagram post were fellow stars such as Zooey Deschanel, Lindsay Lohan, Shailene Woodley, and Courteney Cox.
The Little Fires Everywhere actor, for one, seems to already be enjoying the summer season. In recent days, she's posted several oceanside vacation shots on Instagram, most recently revealing her latest beach read to be Laura Dave's novel The Last Thing He Told Me. "I'm OVERJOYED to finally be enjoying some family fun!" Witherspoon captioned a June 8 post, noting she's "#vaccinated and ready for summer." Just before going into "vacation mode," she even shared her favorite watermelon margarita recipe with her more than 25.6 million Instagram followers.
Spreading body positivity is hardly anything new for Witherspoon, who founded her Hello Sunshine media company in 2016 with a mission to "change the narrative for women." In 2019, she encouraged her followers to listen to an I Weigh interview she "stumbled upon" between Jameela Jamil and Lizzo. "This conversation was so great and inspiring about body positivity," she said in an Instagram stories post that Jamil's I Weigh account later shared. "Any time Jameela Jamil talks about body positivity I just find myself going, 'Yes. Yes. That's right.'"
Witherspoon's Draper James brand also launched a plus-sized collection with Eloquii in 2018, featuring 30 pieces in sizes 12 to 28. "Nobody thinks about the emotional process that women go through when they try on clothes," she told Glamour at the time. "We don't need to hide and diminish ourselves. Now there's so much messaging in the world saying the opposite: Be proud of who you are. Unsubscribe from the notion that you're not good enough."
In the same interview, she also addressed sizeism in Hollywood. "I mean, it's ridiculous, the lack of inclusion of different body types in our industry. It's not reflective of the world we live in," Witherspoon added. "I started a production company six years ago to have more women be the authors of their stories. That means including every shape of body and all we experience with those bodies. My body has birthed three children. I've had all those experiences, being an insecure teenage girl and growing into who I am as a woman. I want to tell those stories in their full truth. There's a full expression of the female experience we have not yet seen on film."