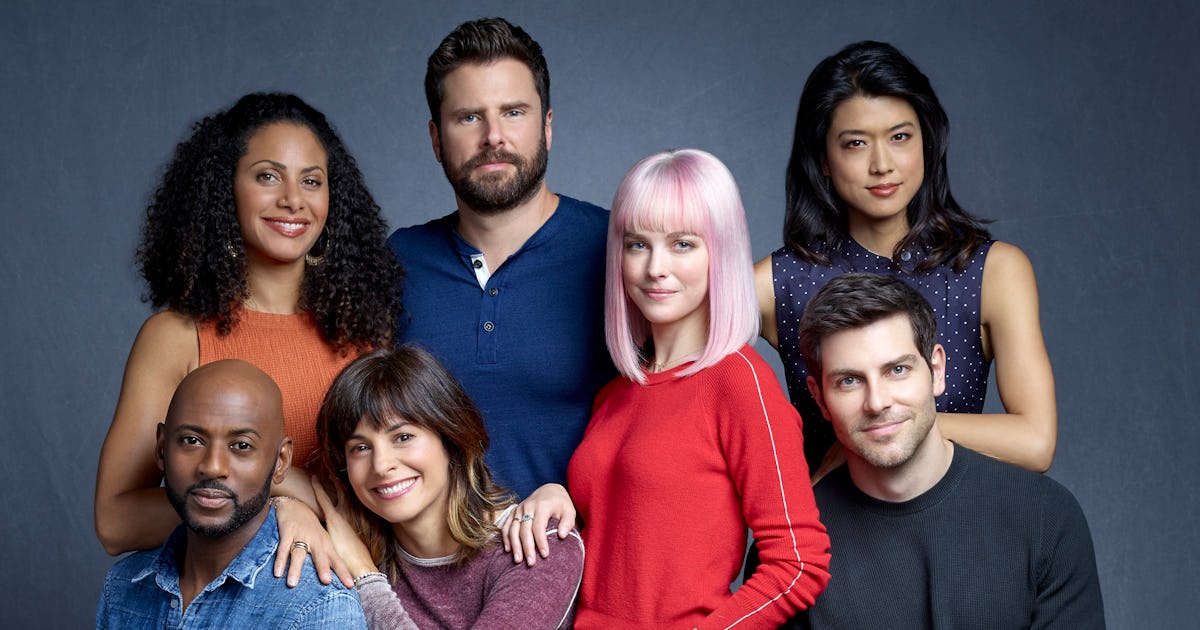 A Million Little Things creator DJ Nash has promised a big cliffhanger in the Season 3 finale, which is only going to leave fans anxious for the show to return with answers. The series was renewed in May for a fourth season, and it could be its biggest yet. Nash tweeted that ABC is "asking for 20" episodes for Season 4, up from Season 3's 18. (Seasons 1 and 2 had 17 and 19 episodes, respectively). Here's what else we know about A Million Little Things' next season so far.
The Million Little Things Season 4 Premiere Date
A Million Little Things typically premieres in September, but Season 3 was pushed back to November in 2020 due to the coronavirus pandemic. Nash tweeted that the network is hoping to return to the typical September debut for Season 4. In the past, new seasons premiered in late September, which makes Wednesday, Sept. 22 or Sept. 29, 2021 possible premiere dates.
The Million Little Things Season 4 Cast
The core cast is likely to remain unchanged, and we'll hopefully be seeing more of Delilah this time around. The character was largely absent in Season 3 because, due to quarantine restrictions, actor Stephanie Szostak wasn't able to leave her family behind in New York and go to Vancouver to film. However, Delilah is set to return in the Season 3 finale, and if restrictions ease up, she should be firmly in Boston for Season 4.
What's unclear is who of the friend group's significant others will be back in Season 4. Gary's (James Roday Rodriguez) girlfriend Darcy (Floriana Lima) has recently considered moving to a new state to keep her son close to his father, and Alan (Terry Chen) told Katherine (Grace Park) that he couldn't keep waiting for her to be ready to date him. So it's possible we won't see those characters again. However, Maggie's (Allison Miller) British boyfriend Jamie (Chris Geere) could potentially pop back up again, with Nash teasing on twitter, "Who says [Jamie's storyline's] over?"
The Million Little Things Season 4 Trailer
A trailer for the upcoming season has not yet been released, but in previous seasons, the trailer has come out about a month before the premiere, so keep an eye out in August. This post will be updated as more information becomes available.