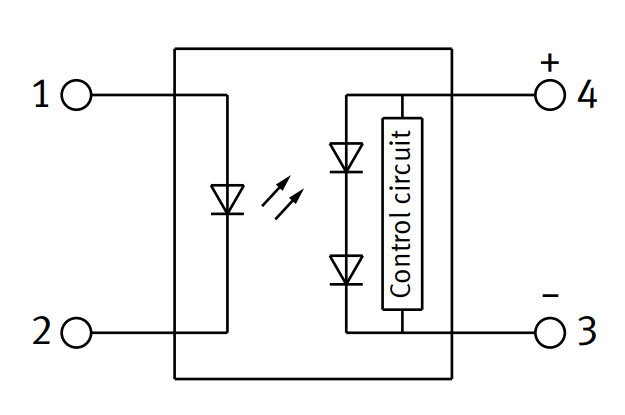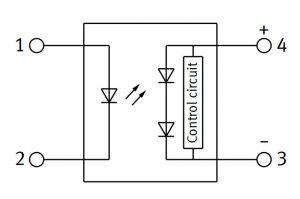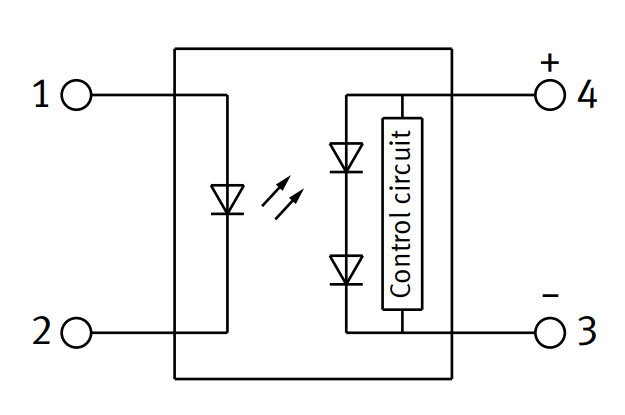 Each consists of an LED and a stack of photodiodes, plus output control circuity.
APV1111GVY has a comparatively high output current – 45μA (or 8.5V) – for fast gate charging leading to fast mosfet turn-on.
APV3111GVY has a comparatively high output voltage – 18V (or 12μA) – to drive its mosfet deep into low on-resistance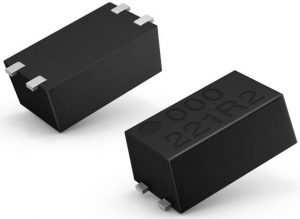 Both come in a 2.65 x 4.45  x 1.8mm SSOP package and offer galvanic separation of 1,500V.
The above outputs are with 10mA though the LED which drops between 1.47 and 1.7V. Recommended operation is between 5 and 20mA.
With a 1nF load and 10mA drive, the faster APV1111GVY will typically switch on or off in 100μs, while the 3111 will switch  on in 400μs, but off in a snappy 40μs according to the data sheet – its Table 5 shows the details.
In use, the output is connected between source and gate terminals of a single mosfet for dc operation, or a pair of back-to-back mosfets for switching ac circuits.
Applications are foreseen in power supplies, measuring equipment and energy storage systems.