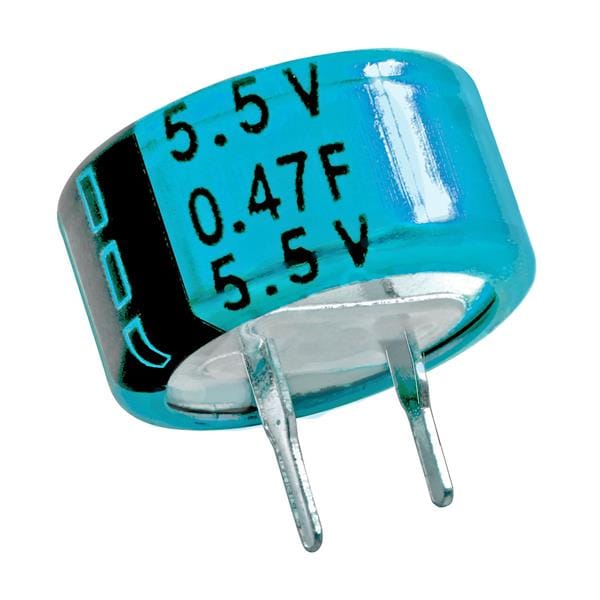 High Power Density, Coin Cell Supercapacitors from Cornell Dubilier in Stock at TTI
TTI, Inc., a leading specialty distributor of electronic components, has stock for immediate shipment of multiple values of the Type EDC series Stacked Coin Cell Package Supercapacitors from Cornell Dubilier (CDE).
The EDC series offers capacitance values from 0.047 to 1.5 Farad with voltages from 5.5VDC up to 6.3VDC. Supercapacitors can replace or extend battery life in onboard memory backup. With quick-response and recharge times, these supercapacitors offer higher power than batteries and greater energy than typical aluminum electrolytic capacitors without degradation over millions of charge-discharge cycles.
Three different case configurations are available including horizontal, vertical and radial-lead PCB mounting. The operating temperature for the EDC series is -25°C to +70°C. Applications include real-time clock (RTC) backup, power failure backup and battery assist.
To learn more, visit CDE Type EDC Coin Cell Supercapacitors at TTI.