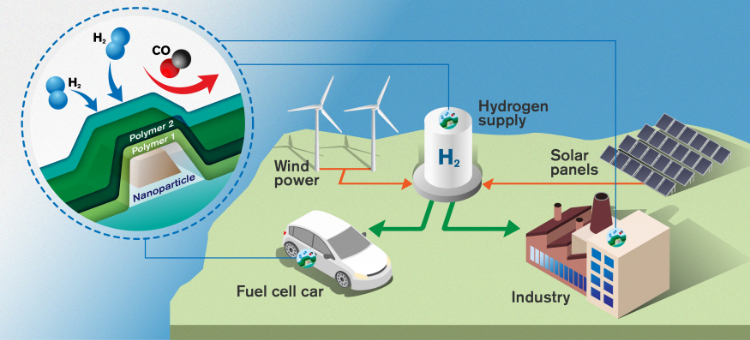 What are the areas covered this week? There's a bit of an automotive theme, with a report on Tesla sales, a joint venture into hydrogen technology for cars, and a Mannerisms on Just In Time manufacturing in the wake of the auto chip shortage. Plus the Arduino Portenta industrial control unit and Siemens Digital Industries Software buying Fractal Technologies…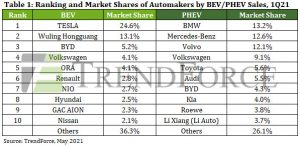 5. Tesla is No.1 for BEVs; BMW for PHEVs
Total NEV (New Energy Vehicle, which includes both BEV (Battery Electric Vehicle):and PHEV (Plug-in Hybrid Electric Vehicle, but excludes HEV (Hybrid Electric Vehicle) sales for the 1Q21 period reached 1.09 million units, according to TrendForce. Of this figure, BEVs accounted for 750,000 units in sales, a 153% growth YoY, while PHEVs accounted for 340,000 units in sales, a 128% growth YoY. Chinese automakers collectively possessed the largest shares in the BEV market in 1Q21.
4. Siemens Digital buys Fractal Technologies
Siemens Digital Industries Software today announced that it has acquired Fractal Technologies, a provider of production signoff-quality IP validation solutions, based in the U.S. and the Netherlands. With this acquisition, Siemens' EDA customers can more quickly and easily validate internal and external IP and libraries used in their IC designs to improve overall quality and speed time-to-market. Fractal's offerings include a comprehensive suite of IP validation and comparison checks used by top-tier foundries.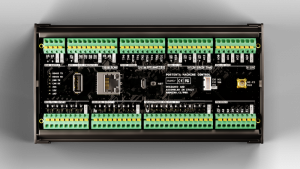 3. Arduino Portenta Machine Control eyes Industry 4.0
Arduino has announced the Portenta Machine Control, a low-power industrial control unit to drive equipment and machinery, aimed at Industry 4.0 applications. For example, it could enable the collection of real-time data from the factory floor and remotely control equipment, maybe from the cloud, if necessary. Arduino also says that enables a range of predictive maintenance and AI use cases. It can be programmed using the Arduino framework or other embedded development platforms. It's priced at €279, excluding VAT.
2. The End Of Just-In-Time [Mannerisms]
Ever since the automakers woke up to the fact that cancelled chip orders result in a four month wait for new orders to be implemented, it was only a matter of time before revisions to the just-in-time ordering system were made. It looks as if Toyota might be taking the lead here. According to the Nikkei, Toyota is looking at a 'a digital, centralised inventory management framework encompassing its entire supply chain.' At the moment, Toyota tells suppliers of its production plans up to three years in advance, and updates its three-month schedule every month.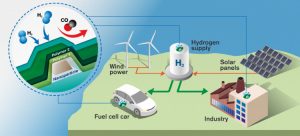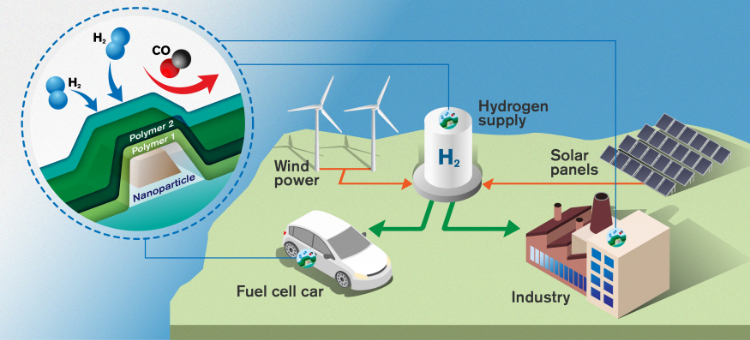 1. Toyota, ENEOS to explore hydrogen technology
Woven Planet, the Toyota subsidiary which recently bought the autonomous driving unit of Lyft, has joined ENEOS in a jv to explore the utilisation and application of hydrogen energy. The initiative centres on Woven City, the prototype city of the future that Toyota has started to develop in Susono City, Shizuoka Prefecture. ENEOS and Toyota intend to conduct testing and demonstration in areas related to a hydrogen-based supply chain, from production, delivery to usage of hydrogen, in and around Woven City.