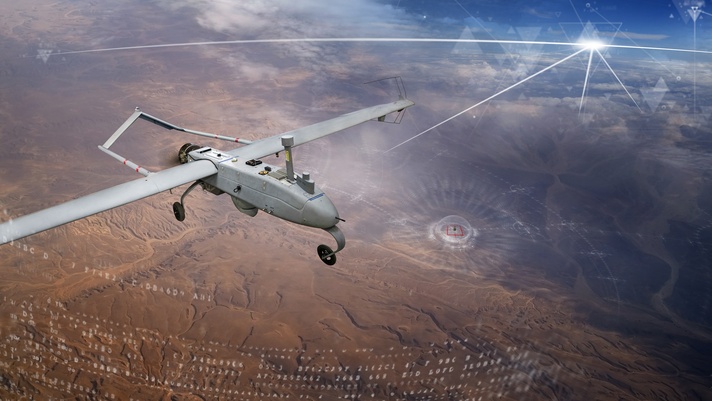 What are the topics covered this week? There's BAE Systems' contract to supply advanced Military Code (M-Code) GPS modules, reports of Arm going into cost reduction mode, Intel in pole position for worldwide semiconductors, the Newport Wafer Fab under threat and the size of the neuromorphic sensing market…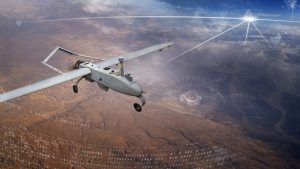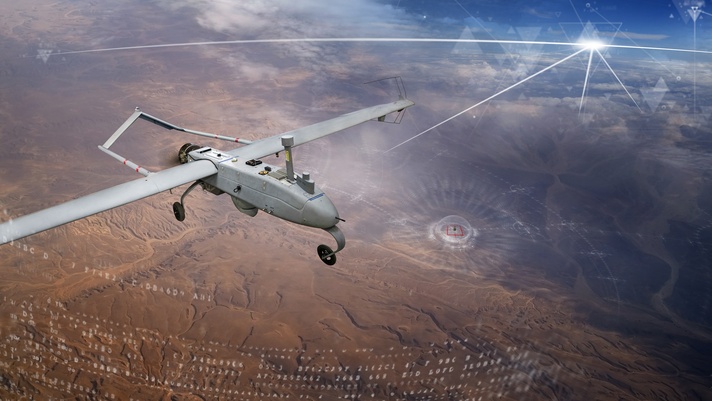 5. BAE Systems wins $325m U.S. contract for jam-resistant M-Code GPS
BAE Systems has been awarded a $325.5 million contract by the U.S. Defense Logistics Agency to supply advanced Military Code (M-Code) GPS modules. They will provide reliable and secure positioning, navigation, and timing data with anti-jamming and anti-spoofing capabilities. The technology is intended to help warfighters conduct operations in what may be contested electronic environments. BAE Systems will deliver Modernized GPS User Equipment (MGUE) Increment 1 Common GPS Modules (CGMs) compatible with the advanced M-Code signal.
4. Arm battens down the spending hatches
Arm has gone into cost reduction mode as it awaits the result of its takeover by Nvidia. According to The Register it has frozen hiring including a ban on backfilling jobs left vacant by departures, has put a stop on new engagements of contractors and has cancelled its FlexPlot scheme which gave US employees $8,500 a year and UK employees $4,500 to spend on certain defined areas. Previously Nvidia said it would abide by undertakings given by owner Softbank in 2016 that it would double Arm's UK employees over the following five years.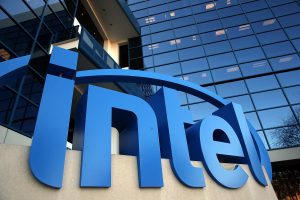 3. Intel hangs on to No.1 rank in Q1
Intel hung on to its No.1 slot in Q1 although the gap with Samsung narrowed, reports IC Insights in its May Update to the 2021 McClean Report. The top-15 worldwide semiconductor (IC and O S D—optoelectronic, sensor, and discrete) sales ranking for 1Q21 is shown in Figure 1. It includes eight suppliers headquartered in the U.S., two each in South Korea, Taiwan and Europe, and one in Japan. The ranking includes six fabless companies (Qualcomm, Broadcom, Nvidia, MediaTek, AMD, and Apple) and one pure-play foundry (TSMC).
2. China in Newport Wafer Fab stealth grab
Newport Wafer Fab is under threat of being taken over by Chinese interests. Nexperia, the NXP standard products unit which, in 2016, was sold to Chinese financial companies – Jianguang Asset Management and Wise Road Capital – has appointed two directors to the Newport Wafer Fab board after a contract dispute. In December 2019, WingtechTechnology – a Shanghai computer and telecom equipment manufacturer – obtained a controlling stake in Nexperia from Jianguang.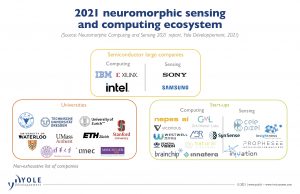 1. Neuromorphic technologies will meet AI workload demands
The neuromorphic sensing market is set to grow at a CAGR of 116% between 2025 and 2030 to reach $5 billion in 2030, says Yole Developpement, and the neuromorphic computing market will grow at a CAGR of 88% between 2025 and 2030 to reach $2 billion in 2030. The three main neuromorphic market segments will be consumer, industrial and automotive says Yole's Neuromorphic Computing and Sensing Report 2021. Mobile and other consumer applications will reach $2.8 billion in 2030.