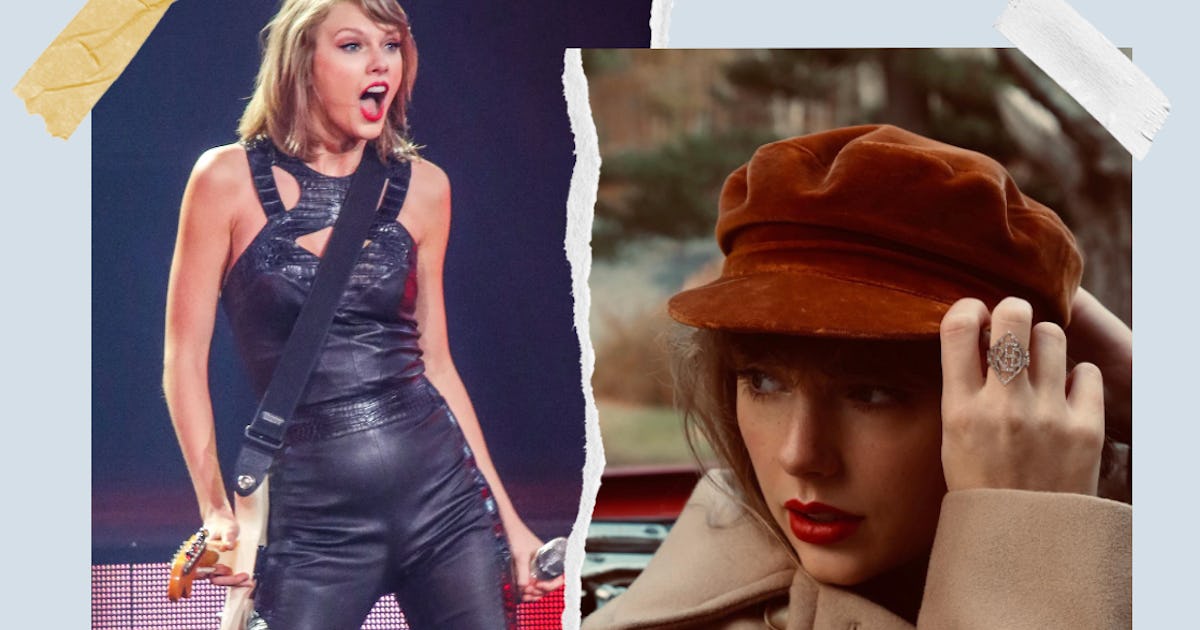 For months now, Taylor Swift superfans have been speculating which one of her early-career albums she was planning on re-recording and releasing after the success of Fearless (Taylor's Version). It seemed like the Swifties had recently come to a consensus that her first pure pop set 1989 was next, based on a number of context clues they'd picked up from various social media posts and Easter eggs the singer-songwriter had left laying around, as she is known to do.
Just to mix things up, Swift shocked the world when she took to Twitter on June 18 to reveal that it's not 1989 from 2014 that's getting the second-life treatment first, but rather her 2012 full-length Red. It's set to be released before the end of the year on Nov. 19. The superstar performer shared what appears to be the revamped album's cover and a note explaining what the updated remake will sound like and when fans can get their hands on it.
Swift hyped up the re-recording and explained that it's going to be even longer than the original (which originally clocked in at 16 songs when it was released nine years ago) by stating, "This will be the first time you hear all 30 songs that were meant to go on Red." She added one more piece of information that fans have grabbed on to the most, chiming in with, "And hey, one of them is even ten minutes long." Fans believe they will finally be getting the long-rumored 10-minute version of "All Too Well," a fan-favorite song that has often topped critics' list of best Swift songs ever.
Of course, the announcement instantly took social media by storm, and Swifties everywhere expressed their excitement for Red (Taylor's Version) and their confusion that 1989 isn't set to be the second album to be re-recorded. Many of them racked up the likes and the laughs with hilarious memes and jokes about the project, all of which were in good fun.
Friends memes seemed to work particularly well with the exciting news, as many fans gravitated toward the sitcom's most memorable moments to express their feelings.