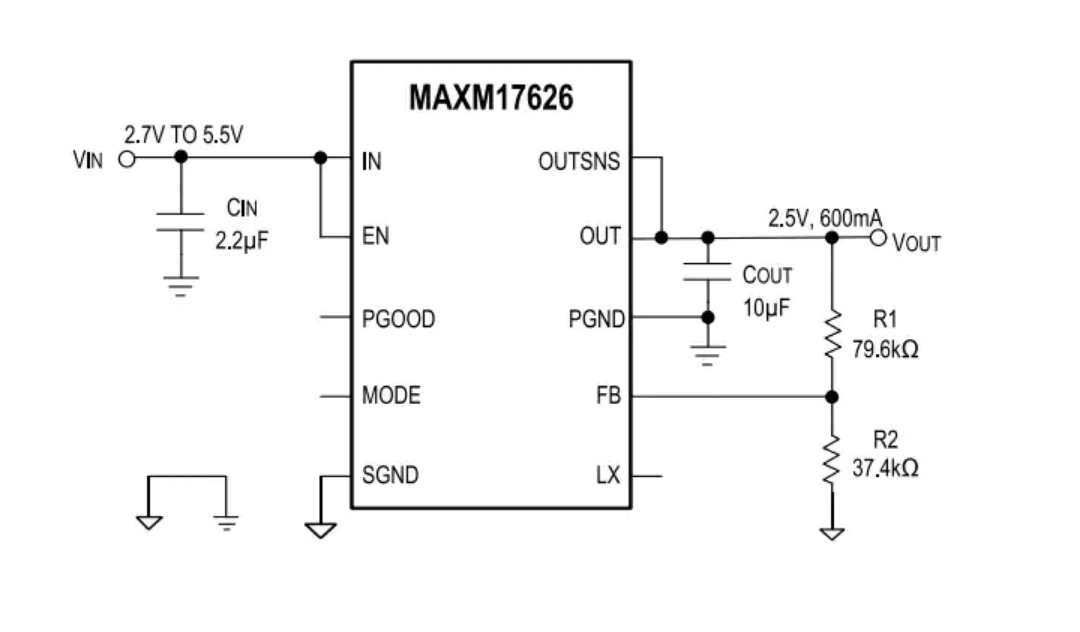 Maxim Integrated MAXM17625/MAXM17626 uSLIC™ Step-Down Power Modules are high-frequency Himalaya synchronous step-down DC-DC modules with integrated MOSFETs, compensation components, and inductors. The MAXM17625 and MAXM17626 support up to 600mA load current and allow the use of small, low-cost input and output capacitors. The Modules operate over a wide 2.7V to 5.5V input voltage range. The output voltage is adjustable from 0.8V to 3.3V.
The Maxim MAXM17625 and MAXM17626 Power Modules utilize a peak-current-mode control architecture under steady-state operation. The Modules feature selectable PWM or PFM mode of operation at light loads. When PWM mode is selected, MAXM17625 operates at a fixed 2MHz switching frequency, and MAXM17626 runs at a fixed 4MHz switching frequency. MAXM17625 offers output voltages from
0.8V to 1.5V and MAXM17626 offers output voltages from 1.5V to 3.3V.
The MAXM17625 and MAXM17626 modules are housed in a low profile, compact 10-pin, 2.6mm x 2.1mm x 1.3mm, uSLIC package.
Typical Application Circuit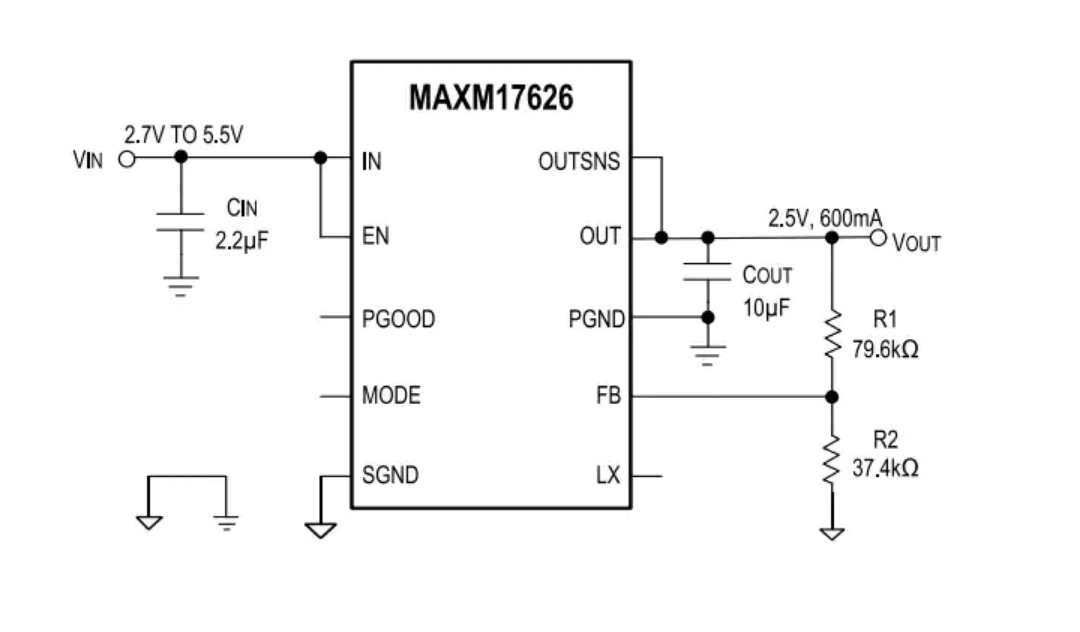 Features
Easy to use

2.7V to 5.5V Input
Adjustable 0.8V to 3.3V output
±1% Feedback accuracy
Up to 600mA output current
Fixed 2MHz or 4MHz operation
100% Duty-cycle operation
Internally compensated
All ceramic capacitors

High efficiency

Selectable PWM- or PFM- mode of operation
Shutdown current as low as 0.1μA (typ)
Flexible design

Internal soft-start and prebias startup
Open-Drain Power Good Output (PGOOD Pin)

Robust operation

Overtemperature protection
-40°C to + 125°C Ambient operating temperature/-40°C to +150°C junction temperature

Rugged

JESD22-B103, B104, B111 passes drop, shock, and vibration standards
more information: https://datasheets.maximintegrated.com/en/ds/MAXM17625-MAXM17626.pdf