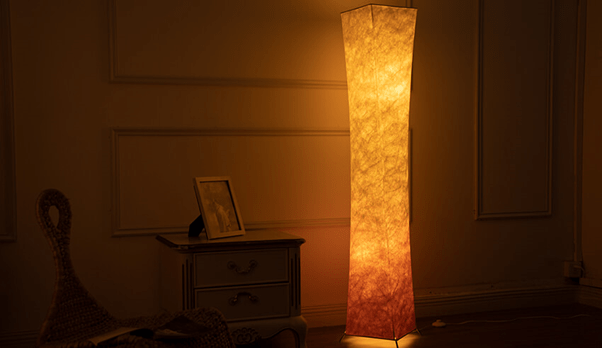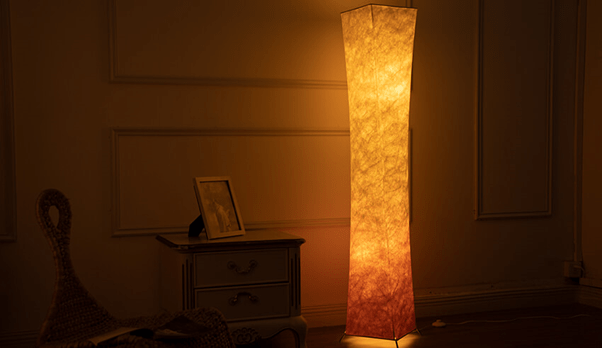 Floor lamps are a real plus; they allow us to challenge the lighting of our spaces by playing with visual effects. In addition, its height is the best option to create environments and add style to the decoration of our home.
The design of a decorative floor lamp is very important, but you must also consider the function it will have, durability, space where you want to use it, and what you want to achieve.
Here we help you choose the most beautiful, functional and that fits the needs of your favorite corners:
Tips For Choosing It
Screen
There are many types, large, small, round, with an integrated shade along the foot, with a top and bottom opening, and lamps with a conical shade, which illuminate more downwards than upwards. The important thing is to know that the bigger it is, the less intense its light will be.
A large screen, usually circular, will give more ambient light. It will also have a much more decorative effect than a small one. Another thing to consider is that wide-screen floor lamps create a positive effect on your decoration since they provide a much more welcoming ambient light. For their part, the narrow ones are ideal for illuminating a reading corner with a comfortable armchair.
Flexibility
If the function you will give it will be to direct the light to a specific point, those with an adjustable arm or the so-called flexo lamps will be your best allies. They allow you to illuminate particular areas, for example, a space to read or work, facilitating your activities with appropriate light.
Another design that can also be considered dimmable is those that have more than one light. One upper bulb can be directed to the ceiling for decorative lighting, and the other downward for a specific activity.
Materiality
The materials and the design of the lamp must go according to the style you want to implement. Remember that it does not have to be the same as the ceiling or table; the idea is that you play with the contrasts to highlight your floor lamp even more. Today you have many possibilities to combine: metal, fabric, wicker, glass, etc.
Also, keep in mind how much you want to dedicate to it regarding its maintenance. For example, metal ones are much easier to clean; you just need a damp cloth. On the other hand, those made of fabric tend to get dirtier, especially those of a lighter tone.
Intensity Regulator
Another handy element that some floor lamps have is the dimmer switch since it allows us to level the light according to space or activity we are doing and use the same lamp for several functions.
If you are going to be enjoying your favorite series in the living room, dim your lamp to better watch television and give it maximum intensity when you work or your children play.
Light
Each type of light gives a unique atmosphere to your favorite corners that you want to illuminate, so it is important to choose the right one.
If you want your floor lamp to illuminate spaces such as your bedroom, living room, or dining room, the ideal is warm. It will give you that feeling of relaxation, warmth, and tranquility that these spaces need. On the contrary, if you require stimulation to work, write and that your eyes do not tire when reading, opt for a neutral light.
---
The Floor Lamp And Its Location In The Home
It is not the same to place a spotlight in the living room as in the bedroom, so let's see the advantages of this type of decorative element depending on the area where they are to be placed:
In the living room: the way to achieve an enveloping atmosphere of soft light is with open floor lamps at the top of the lampshade, made with translucent material. However, lights can make this room one of the most changeable in the home. Get it by combining the floor lamp with more specific light sources highlighting other points in the room, such as hanging, wall, or table lamps.
In the bedroom: The tall bedside lamp can be a great success if the room is not very spacious. Place it on the coffee table so that it elegantly illuminates the entire space. In this type of case, it is advisable to choose a diffuse light, whose intensity is not very powerful since it is not advisable for sight at night. If you like to practice reading in bed before going to sleep, then you can opt for a dimmable bedside lamp, as we have explained above.
In corridors: if something characterizes floor lamps is their personality, and for this reason, they are a great option to decorate corridors or passageways. With them, it is not necessary to recharge the scene with pictures or excessive decorative elements.
Take all these points into account before choosing your decorative floor lamp. Remember that it becomes the focal point of any space when it is on, and when it is off, it is an integral part of your decoration.