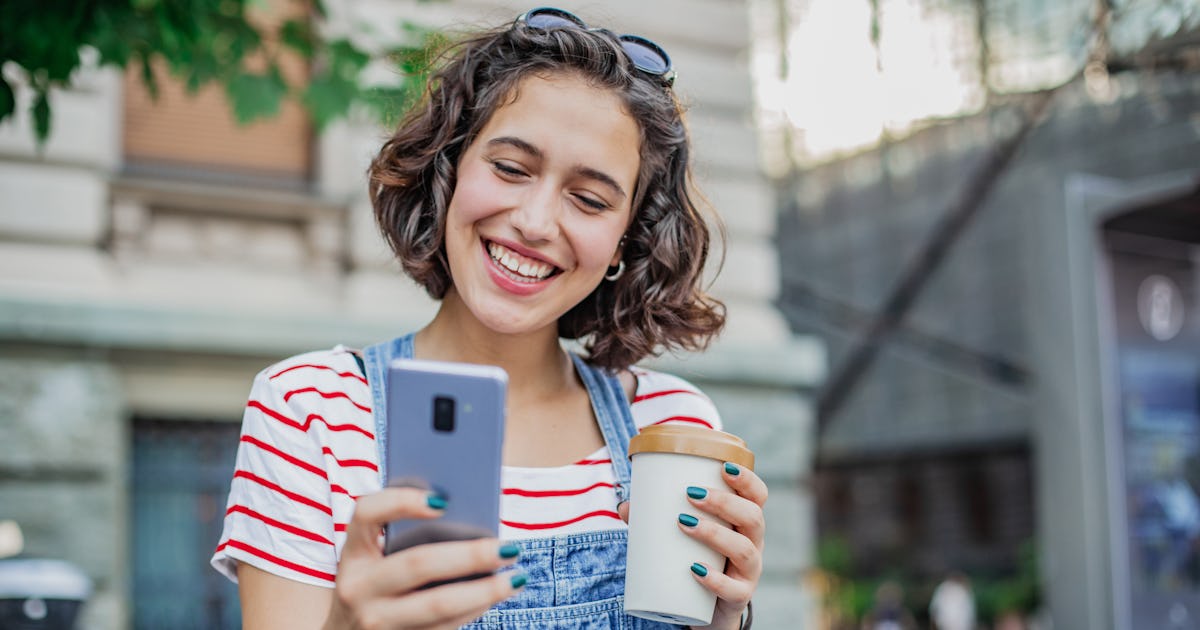 In this daily horoscope for June 2, Bustle's resident astrologer Mecca Woods, founder of My Life Created, shares the astrological events happening today that will affect every zodiac sign. Below, here's a look at how astrology will affect our lives today.
We're called toward love and tenderness today, as the moon remains in compassionate and romantic Pisces. Meanwhile, love planet Venus moves to tenderhearted Cancer by mid-morning. With the focus on the more sensitive places within us, we might find ourselves feeling more moody or emotional than usual. As such, today is a great time for doing anything that helps us to self-soothe and process what we might be feeling. Since Venus in Cancer loves family and community, this is a good day for connecting with the people we love most.
Meanwhile, the Pisces moon meets up with innovative Uranus in Taurus during the first quarter of the day, which sends some creative inspiration our way. At the same time, this Moon-Uranus combo encourages us to look at ways we can help with progressing the world forward in a way that benefits everyone.
Read below to see what the stars mean for your zodiac sign today, and make sure to check out your June 2021 monthly horoscope.
Home is where the heart is for you today, so don't be surprised if you're not up for any adventures. Redecorating could bring both joy and calm. Resting is good, too.
You might be abuzz with ideas or visions for the future. If you want to see those visions brought to life, it's time to get to networking and meeting new people. It takes a village to achieve success.
The forecast is promising when it comes to the job market for you. You could land a new gig or find yourself moving up from where you are. If money is on the table, don't be afraid to negotiate.
You're due for a makeover. It's an excellent time to ramp up your beauty regimen, get a mani-pedi, or try on a new look. Do what ever makes you feel good, even if that means doing nothing.
If you're sprits have been low, today encourages you to pay more attention to your spiritual self. Your artistic side may need a little love as well. Take good care of you.
If you want to give back today, consider doing it for a good cause. That said, try to be open to ways that others can give back to you. A friend could have a gift for you.
You could receive some fanfare or positive feedback today with regards to your work or a goal you've hit. Take time to bask in the glow of your success, even if you're the only one celebrating.
You're in the mood for fun. You might decide to get out of town for the day, or register for a workshop or class on something you love. Giving time to a cause you're passionate about fits, too.
It's a good day for tending to the home and heart. Check in with family if it's been a while. Of course, take time to check in with yourself as well. It's a good time for some financial planning.
Meetings and group-related events can go well today, as people will want to be on their best behavior around you. If you've been thinking about reconnecting with someone, go for it.
It might be time to ask for more money on the job or start looking into something that's better paying. In terms of your health and well-being, take more time to pamper yourself.
Love is in the air today, as your romantic life gets a huge boost. However, don't shy away from taking time to love up on yourself. Your authenticity is what's sexy about you.