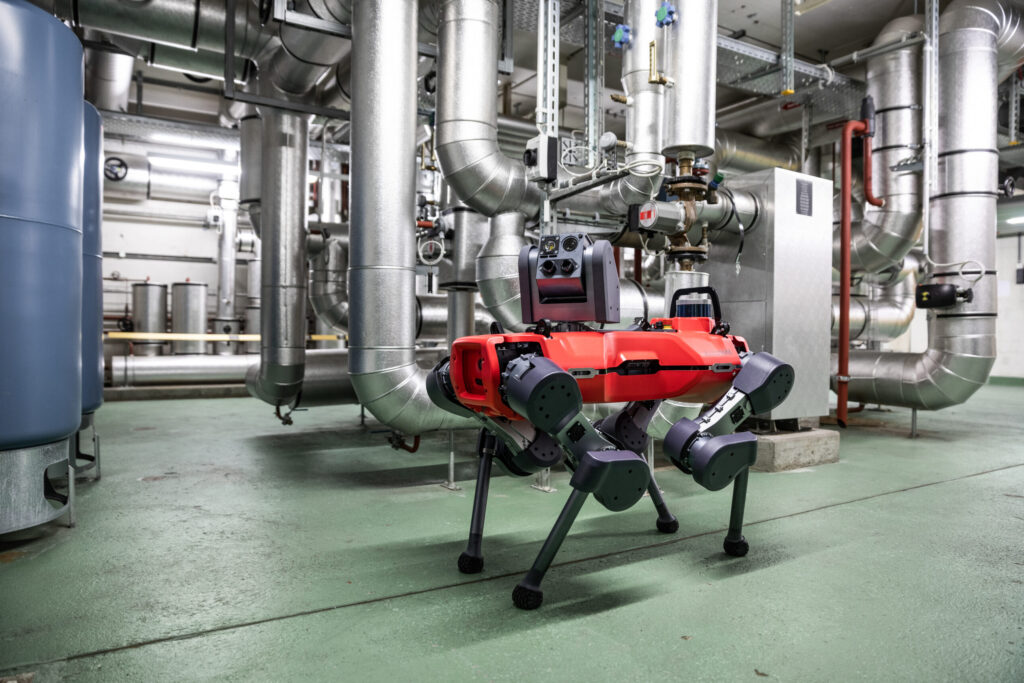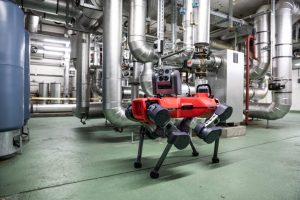 It's been around for a few years, but the Swiss robotics company ANYbotics now has a fully autonomous four-legged version of ANYmal, ready for inspection duties.
Patrolling industrial environments, such as factory floors and processing plants, its "pan-tilt inspection unit" can report thermal, acoustic and visual system data. Basically, supplying updates on a facility's health.
Thanks to Sue P. for highlighting this one in New Atlas, which writes:
The ANYmal D is being tasked with making its way around a facility and checking that equipment is running as it should, potentially saving human inspectors from having to work in hazardous environments or hard-to-reach nooks.

It can also step over gaps in the floor, tackle slopes and move in all directions. And if it does take a tumble, a self-righting mechanism comes into play. All-weather operation is catered for by IP67-rated protection against dust and water ingress.
Meet ANYmal, your new industrial inspector! We are excited to announce our robotic solution to automate routine inspection tasks.
Read our press release: https://t.co/fgWARnstOP#robotics #automation #inspection pic.twitter.com/RntZQyPPmv

— ANYbotics (@anybotics) April 21, 2021
The company is now taking pre-orders and will start delivering its new ANYmal D units to customers in the second half of 2021, it says.
"Today, ANYbotics is launching its first certified commercial product as part of its integrated end-to-end robotic inspection solution. The new ANYmal D legged robot provides users an autonomous system with advanced condition monitoring capabilities. Out of the box, the robot provides large-scale autonomy, including obstacle avoidance and self-charging via a docking station for routine inspection tasks without human intervention."

"The pan-tilt inspection unit features high-end sensors for accurate and reliable visual, thermal, and acoustic measurements, as well as inspection intelligence software covering some of the most relevant industrial inspection tasks. Built for harsh environments, the robot is IP67 water- and dust-proof ingress protected for use in indoor and outdoor environments in all weather conditions."
It will certainly be interesting to see how these robotic hounds evolve. I'm just waiting for their creators to throw AI into the mix…