Bolt is a very big, bouncy 9 month old male Cross-Breed rescued from Romania. He has been returned to us after some months of after being with a family, due to their change of circurstances.
He lived and adored a 2 year old girl at his home but as we cant assess him with little ones and he is so bouncy, we would rather not consider very little kids. He does bark at other dogs but ask to play after. He loves people but above he bonds with men easy.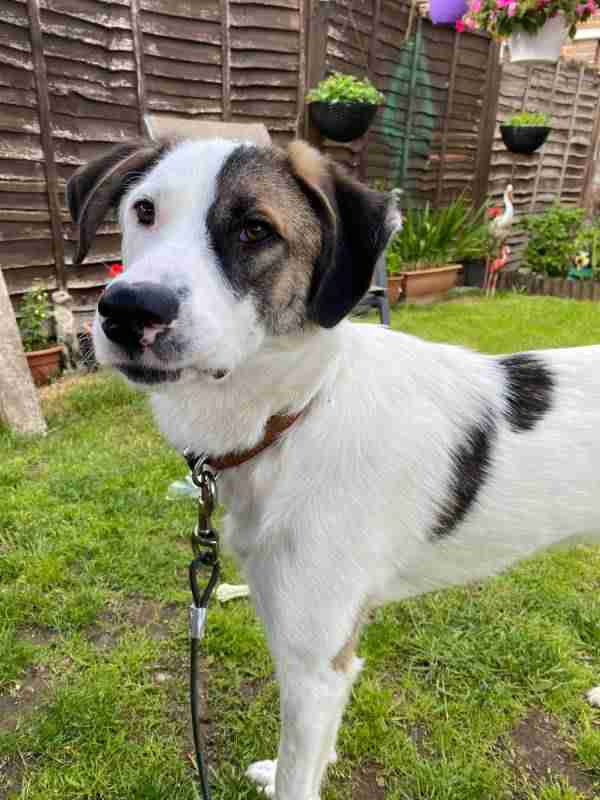 Bolt will need to be neutered soon but this something we will discuss with his future family. He is currently fostered in Woking/Surrey. " He is so funny, loving and pure!" words from his foster.