Max is a 8-9 year old male Cross-Breed. He came to us recently from the Radauti public shelter in Romania. Vets believe he suffered a blow to the head which resulted in him needing to have one eye removed.
Max is a bundle of happiness and loves affection. This cheeky chap hasn't stopped wagging his little tail since he arrived in the UK. Expect him to jump up and demand fuss and cuddles all the time.
This cute little one eyed boy is so much fun and is learning to enjoy his walk with lead training going well. His only faults are he may steal your space on the bed and he can get a little bit growly at feeding time around the other pets. He is happily living with a cat and dog but could also live on his own.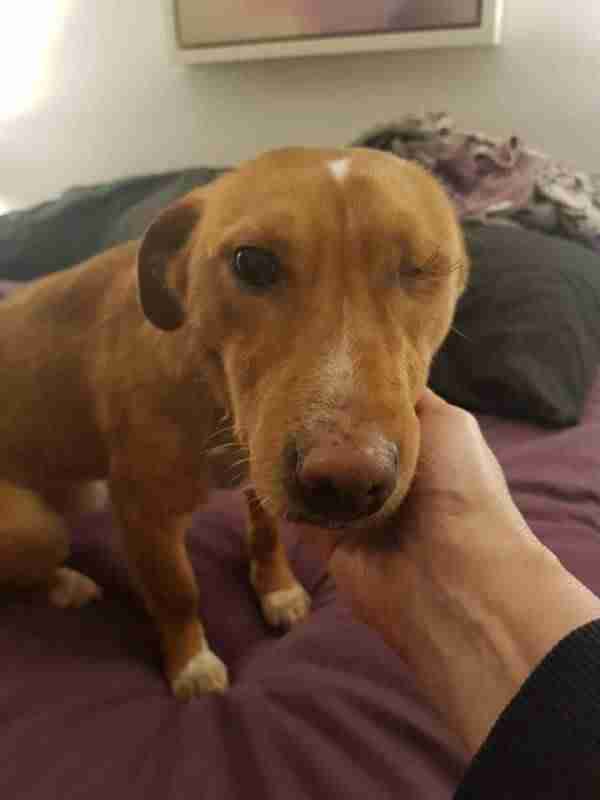 If you need a little more love and happiness in your life then Max is the little fella for you. Max fostered Camberley Surrey.
All dogs are vaccinated, microchipped and neutered (unless the dog is too young to be neutered). If you are interested please message or call between 9am to 5pm Mon – Fri 9am to 4pm Sat.