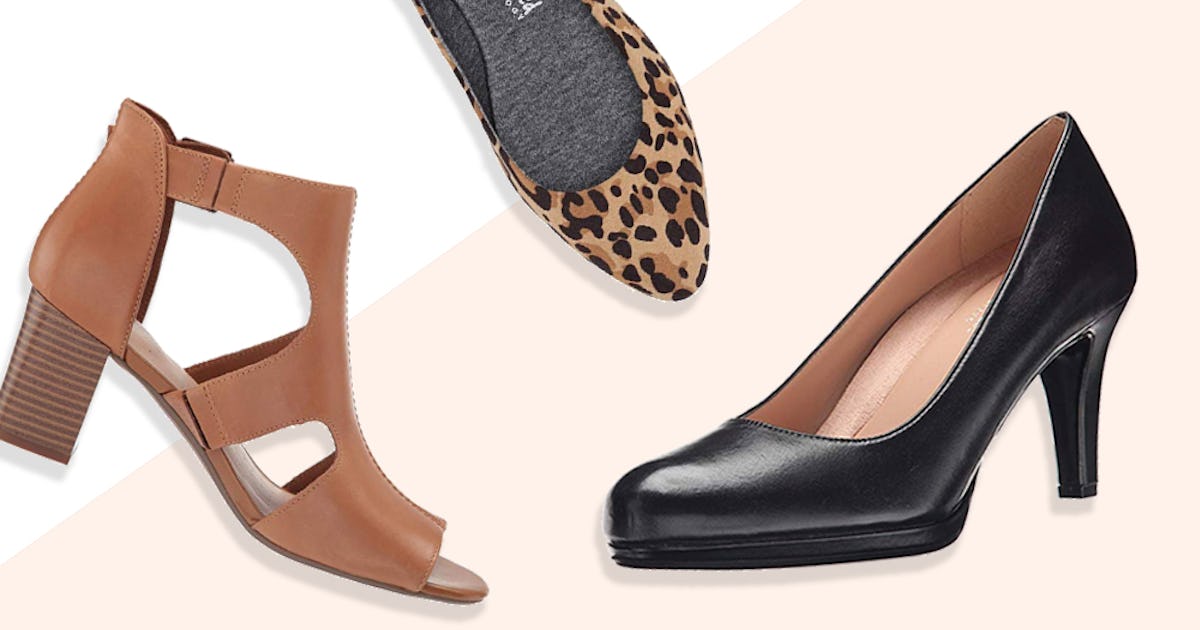 When it comes to footwear, it can be tough — but not impossible — to balance style and comfort. These cute comfortable shoes on Amazon may look stylish, but they also feel legitimately good to wear, even for longer periods of time. So whether you're looking for the perfect shoes for travel, work, going out, or anything in between, these picks have you covered.
The key to feeling comfortable in your shoes is to wear the right type of pair for a given activity or situation. For example, the most beloved, light-as-air flip flops might be great for short strolls around town, but agonizing to hike in. That said, there are certainly some features to seek out when you're looking for shoes that feel good, regardless of the use case. Cushioning is a biggie as it can alleviate painful pressure on the feet and just generally boost overall comfort. But you don't want all cushion and no structure, either — arch support gives your feet, well, support, and is particularly important if you have low arches. Breathable materials like mesh or cotton (or even leather) help to keep your feet cool. Traction makes it easier and safer to walk, especially on wet days, which means rubber soles with some tread are often a good choice.
Finally, if you're looking for a cute and comfortable pair of shoes that give you a little extra height, opt for a chunky heel that provides stability and support. And if you're going for that height, you might want to pick a shoe with straps, which will help keep your foot secure and stable.
To help you on your hunt for the ultimate cute and comfy shoes, here are seven pairs that Amazon reviewers swear by.