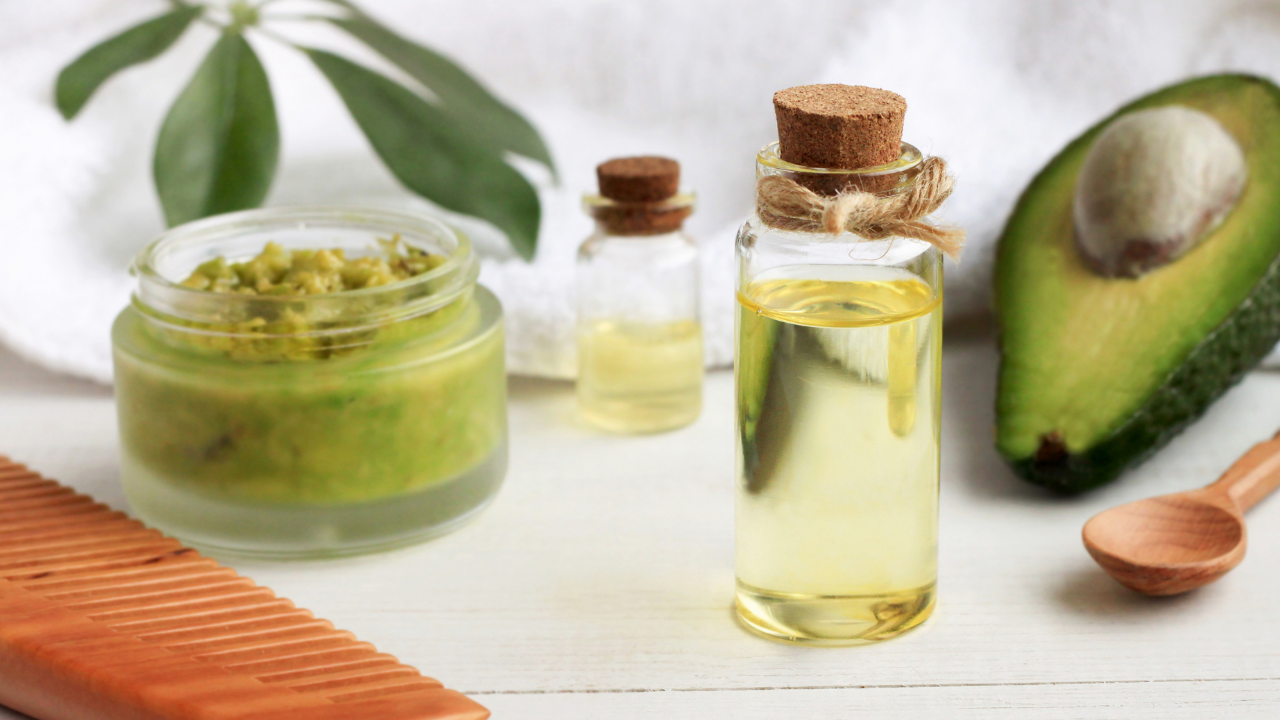 3. Moisturizing Mayonnaise Hair Mask
1 cup Full-Fat Mayonnaise
Trust me, I know this sounds disgusting. Who would want to dunk a bunch of mayo on their head? Well, ME! I first learned this trick in middle school, and ladies, I will never be above being called a mayonnaise head! Your hair will be SO shiny, SO lustrous, and SO smooth, that you will be running to Costco for the family-size gallon of mayonnaise. Don't believe me? Try it for yourself!
4. Anti-Dandruff Coconut Oil Hair Mask
½ cup Coconut oil + 2 tbsp Jojoba oil (or avocado oil) + 5 drops Peppermint essential oil
The dual oils in this DIY hair mask is killer for anyone who struggles with dandruff or a dry, itchy scalp. The peppermint oil is antiseptic and anti-inflammatory, which helps with itchiness. [1] Rather than dealing with expensive shampoo and conditioners that usually smell bad or simply don't work, try out this mask 1x per week or until you notice improvement! 
5. Hair Growth Protein Hair Mask
2 tbsp Coconut Oil + 2 tbsp Avocado Oil + 1 Egg (egg white only if you have oily hair)
This one may look simple, but it is a powerhouse for getting your hair healthy and strong to help it grow long! The oils work together to repair damaged hair, and the protein in the egg helps to nourish it to grow long and strong. This is a good one for anyone who tends to style or brush their hair a lot, or looking to grow out a cut.
The Bottom Line
No matter which of these DIY hair mask recipes you choose, I know you're going to love it! They are so fun and easy to make, plus you get the satisfaction of making it yourself! It's good to get your hands dirty now and then, especially when healthy, shiny hair is the reward!
Remember, hair masks are just a fun, add-on to help get the healthy hair you want. Eating well and staying hydrated, taking a collagen supplement, and getting proper rest are all-natural and free ways to stay healthy. If you do love these DIY hair masks, be sure to share them with a friend! 💕