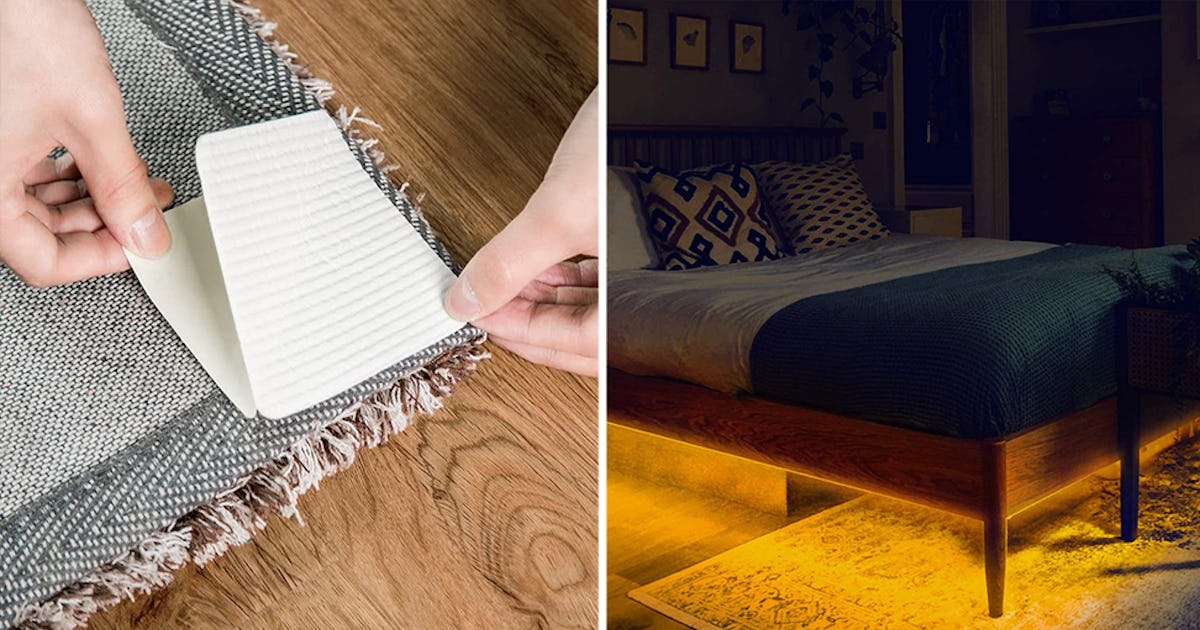 It may not seem like a big deal, but coming home to a stylish and organized place can be a total mood booster. The opposite is also true; when you don't vibe with the place you spend the most time in, it can be really hard to relax. Luckily, there are some really affordable home products on Amazon that can makeover your entire place without breaking the bank.
Changing up your decor can seem overwhelming, especially if you consider how pricey it is to replace big-ticket items like couches and appliances. That said, you don't have to invest in a whole new sofa to completely change the look of your living room. All it takes are a few luxe throw pillows, maybe a plant or two, and voilà! You have an entirely refreshed living room.
It's not only about the decor, though; organization matters, too. If you're anything like me, it can be tough to keep track of all your cords and electronic devices, but this super cheap cable box keeps everything in one place. Plus, it hides all those tangled cords so you don't have to look at them. If electronics aren't your thing, a couple of floating shelves can free up desk space while displaying your favorite items.
That's just the tip of the iceberg. There are so many genius home products on Amazon that you never knew existed. Here's a roundup of some of the best ones that are about to make your home so much comfier and cozier without breaking your budget.