Archie is a 4 year old male West Highland White Terrier Cross who has recently come from Romania. Since being in the foster home with multiple dogs he has settled well, he will play on occasions but tends to bark when he does and once corrected he will stop.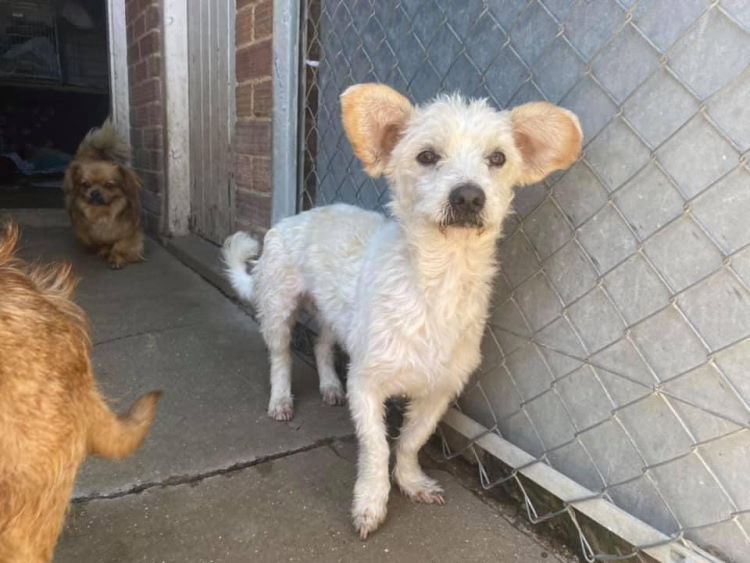 Archie is a lap dog and loves nothing more than to cuddle up on your lap, he would be quite content to be the only dog. Archie is a very happy dominant little man, he walks well on the lead and nothing seems to faze him. He is house trained and sleeps well through the night.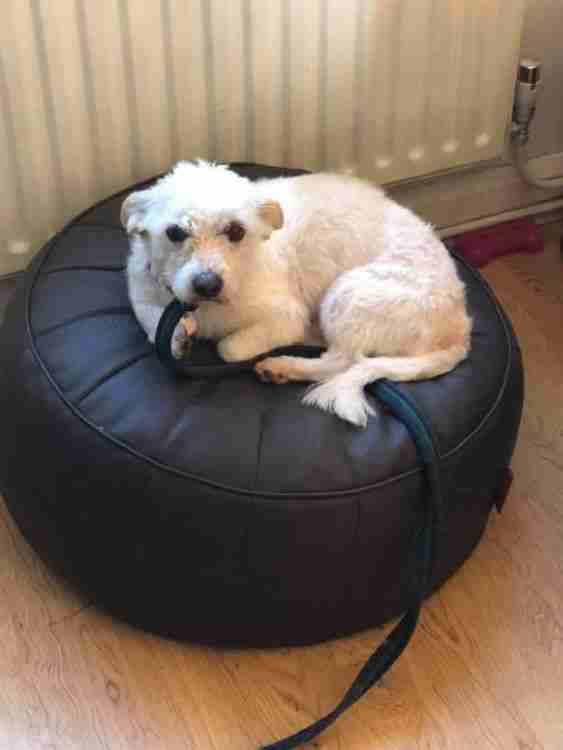 Before Archie came over he was cut and groomed, as you can see by the pics it was quite a ordeal which at the moment has left him fearing the comb and he will growl and bite if you try to use it, we suggest daily trying to introduce him back to it gradually with treats otherwise a muzzle will have to be used.
Archie is not cat tested, we suggest children 8 years and over with prior knowledge of dogs, someone who has dog experience and will train and have a firm control over him or he will run riot! Slip lead for life and crate on collection rule applies as always. Archie fostered in Hingham, Norfolk.
All dogs are vaccinated, microchipped and neutered (unless the dog is too young to be neutered). If you are interested please message or call between 9am to 5pm Mon – Fri 9am to 4pm Sat.