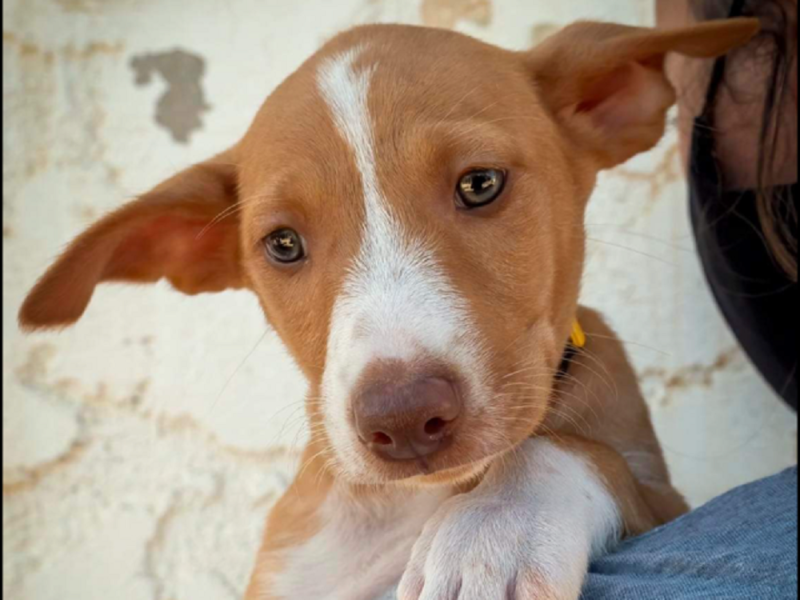 Amarillo is a 16 week old female Ibizan Hound (Podenco). Beautiful Podenco pup growing to medium size, with a short soft tan and white coat. Her bother is homed already for the UK. Amarillo has a lovely temperament and is very happy to get into puppy trouble. Loves her cuddles and is very affectionate.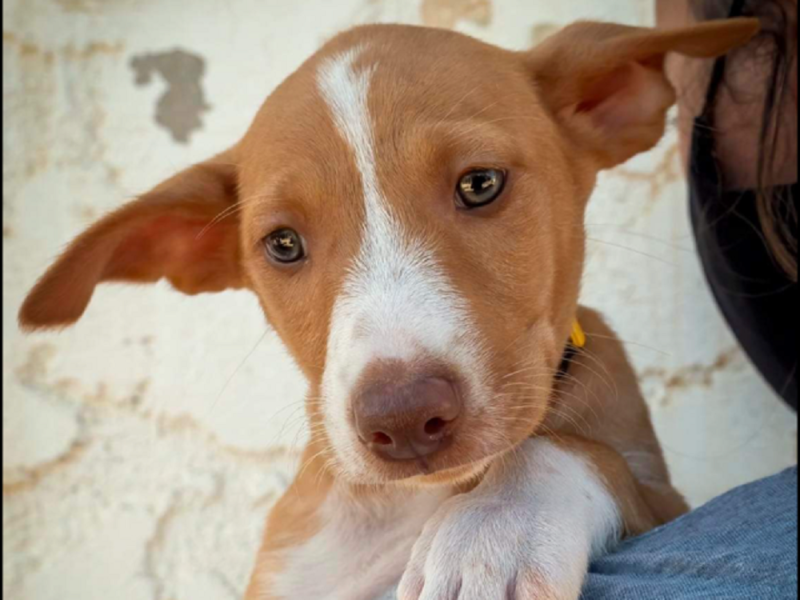 Not tested with cats. She is a sighthound and she now shows the odd interest in birds and bunnies. Would make a fantastic friend for another dog. She is cheeky, playful and very pretty, plus good with other dogs.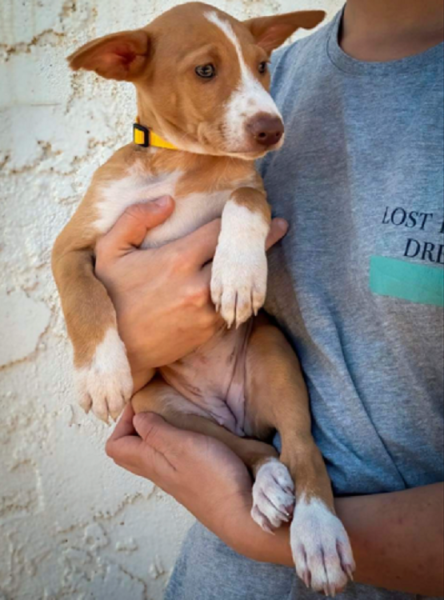 Current location is in Spain can travel to the UK in June.
Adoption Fee : £395 – to be paid direct to the Spanish rescue to cover new, excessive, extra EU travel costs, via UK bank account.