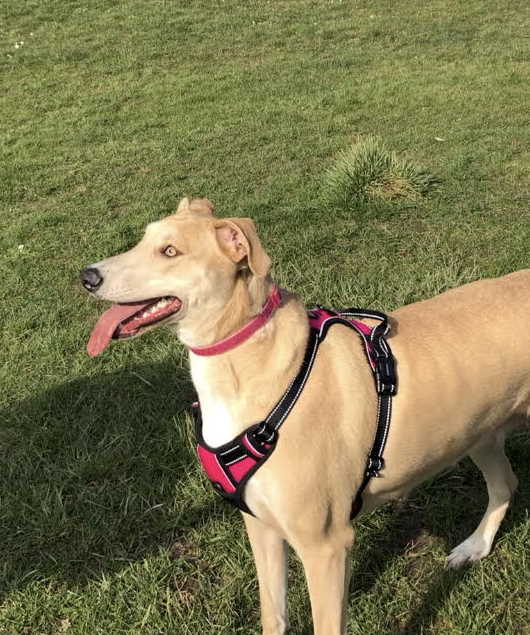 Gorgeous Coco is a 16 month old female Greyhound cross Labrador. She is quite large, her height is 28 inches (from floor to shoulder) and her length is 27.5 inches (from neck to tail). Coco is very friendly to both human and other dogs. However, Coco is not totally aware of her size so she cannot be homed with young children. She will be best suited in the household with children not younger than 16.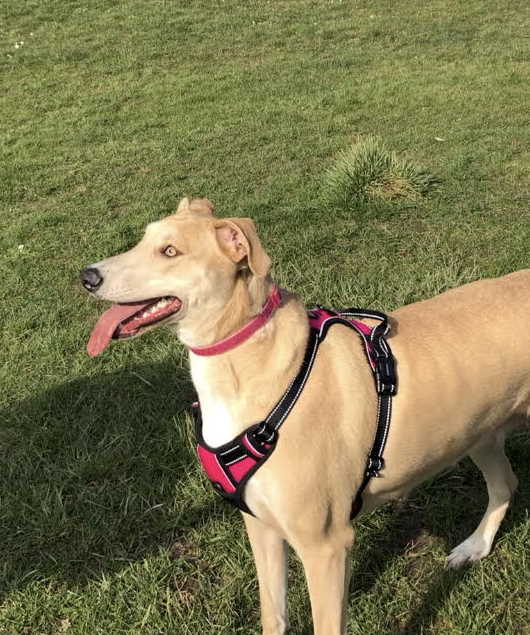 Coco currently lives with cats in her foster home and she is good with them. She tries to chase small animals and birds, however. She is fine with getting harness/collar on, associates with going on walks. She is overall good on the lead but can pull. Coco can be startled by loud noises, but no more than any dog would be.
Coco is a bit of a wimp, nervous travelling in a car, although these are things that can easily be overcome with time and patience. Likes being petted and cuddled Coco will steal food that is left in her reach.
Coco is a lovely young dog, she is fully housetrained and always asks by barking at the door to go out when she needs to toilet. She is relaxed in the home and is used to routine. She is fully crate trained and sleeps in there at night and is quiet during the day. Like any young dog, she likes to play with toys and enjoys interaction with people. She is friendly when meeting other dogs off his lead, likes to play and then comes back when it's time to move on with the walk.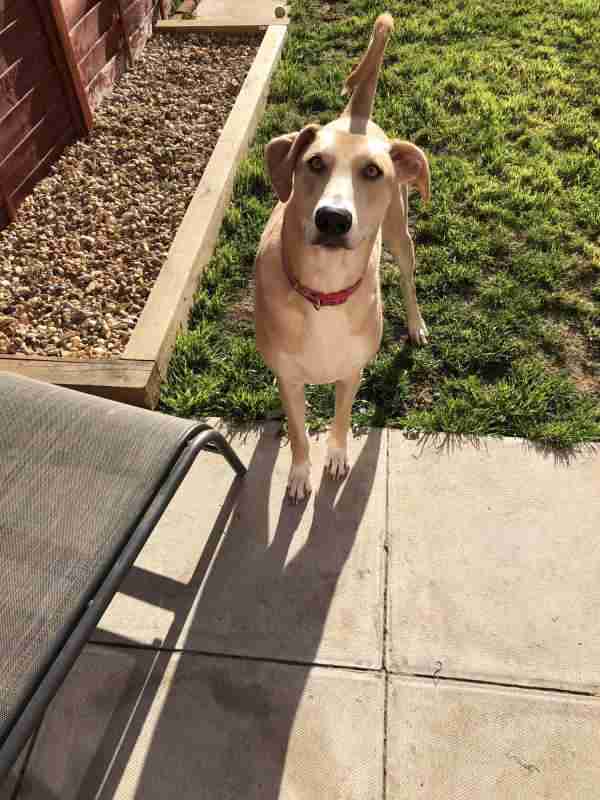 She is responding to recall training, although does get distracted easily, so this is a work in progress, hence the long line and continued training. She has learned basic commands. She is most loving dog, loyal and responsive to attention and affection. She would do well in an active home with plenty of exercise and a good routine and another dog as she loves their company.
Coco is currently in foster in East London.