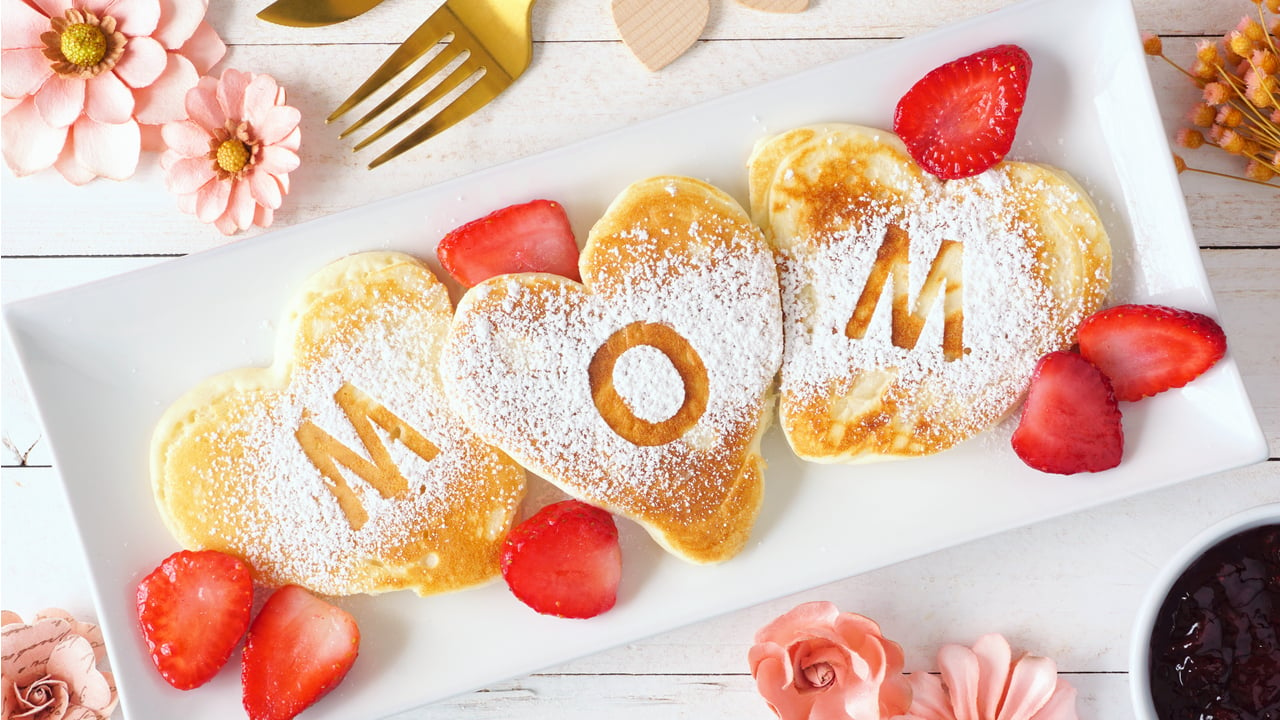 Sweet Mother's Day Recipes
If your mom has a sweet tooth, she'll love one of these deliciously sweet Mother's Day recipes! What's even better is that these recipes are all healthier versions of some of the traditional and most common Mother's Day brunch ideas. Your mom will not only love the taste, but will also have peace of mind knowing there's no guilt! 
Healthy Baked Donuts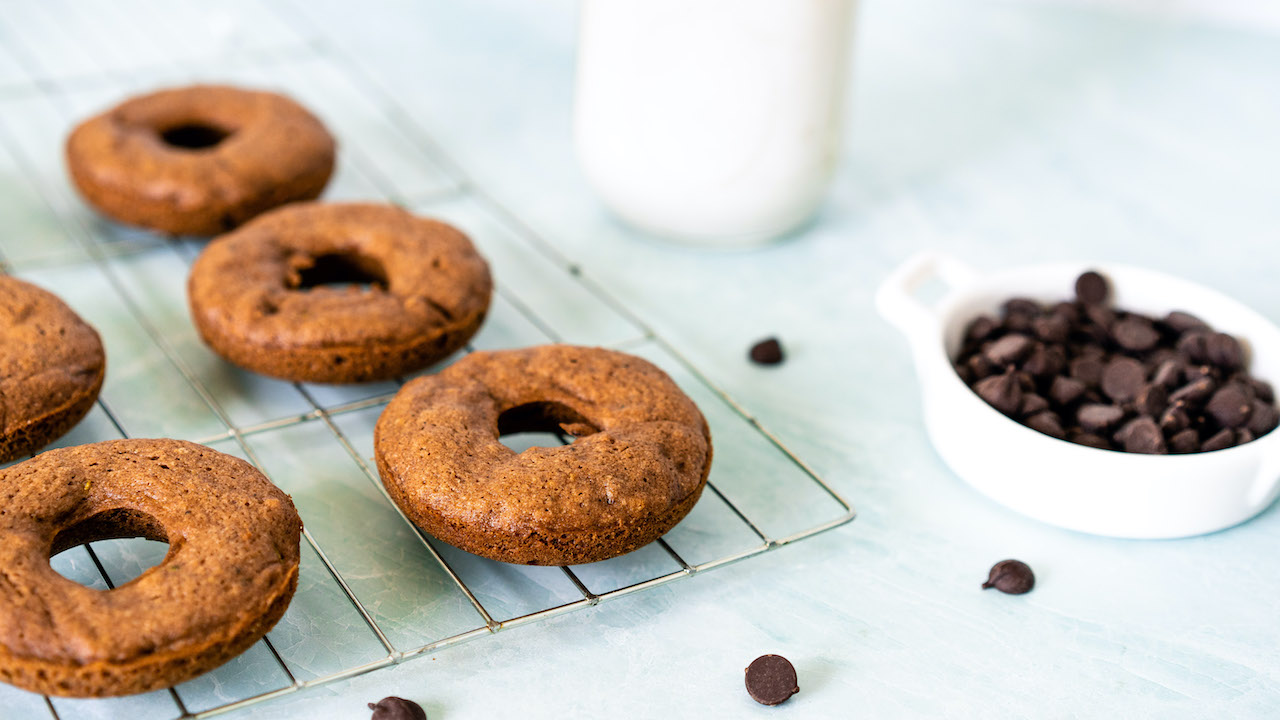 Healthy donuts, you ask? Yup, that's right! These delicious chocolate donuts are less than 150 calories each! And if you're looking for a fun idea for the whole family, set up a frosting and topping bar! This way, everyone will have their favorite donut and toppings without the guilt. 
Avocado Chocolate Mousse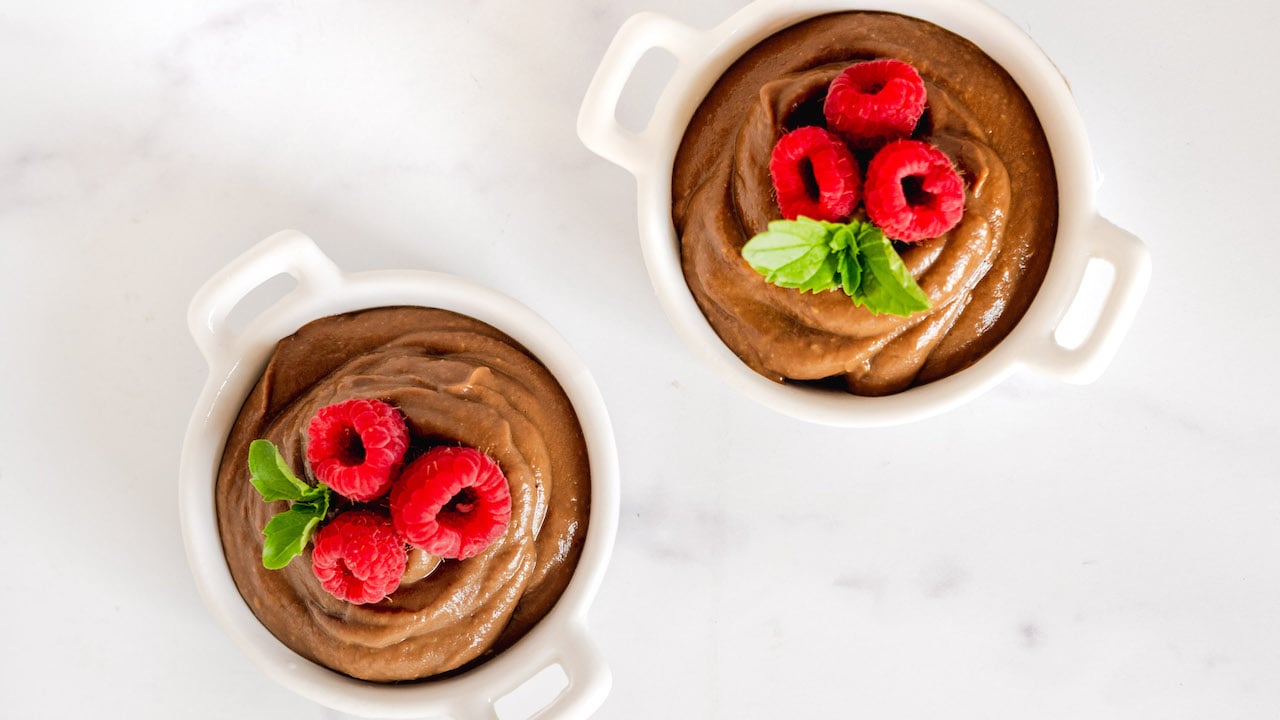 If you thought this sounded like a rich chocolate decadence, well, you're right about that! But unlike a chocolate mousse you'd get at a fancy restaurant that's packed with sugar, this version uses creamy avocado and chocolate collagen to reduce the amount of sugar without sacrificing flavor. 
Avocado Chocolate Mousse Recipe 
Bananas Foster Oatmeal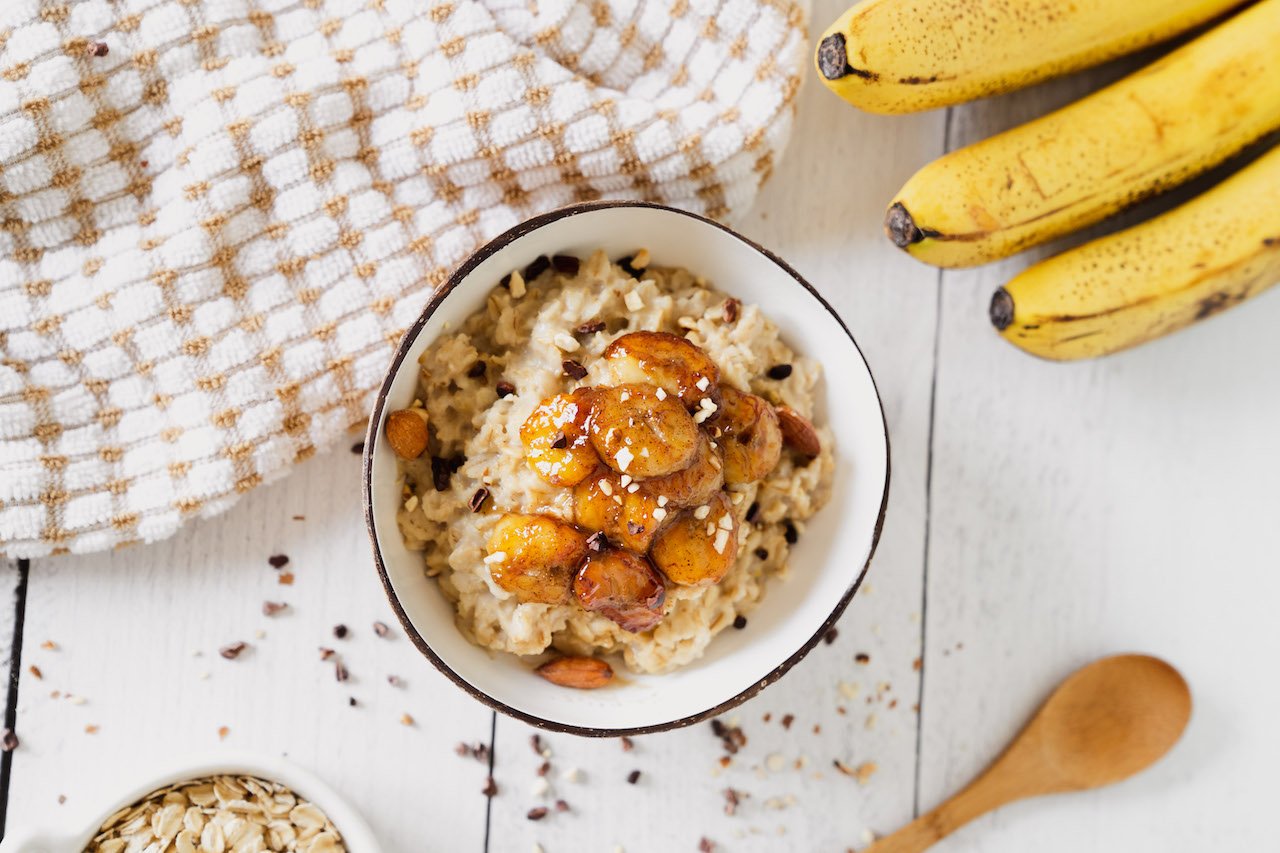 Who knew that bananas foster could be turned into another one of our delicious Mother's Day brunch ideas! Instead of a sugar crash waiting to happen, this version is filled with heart-healthy fiber and low-glycemic ingredients to satisfy your sweet tooth without sacrificing your waist line! 
Matcha, Chocolate, & Blueberry Waffles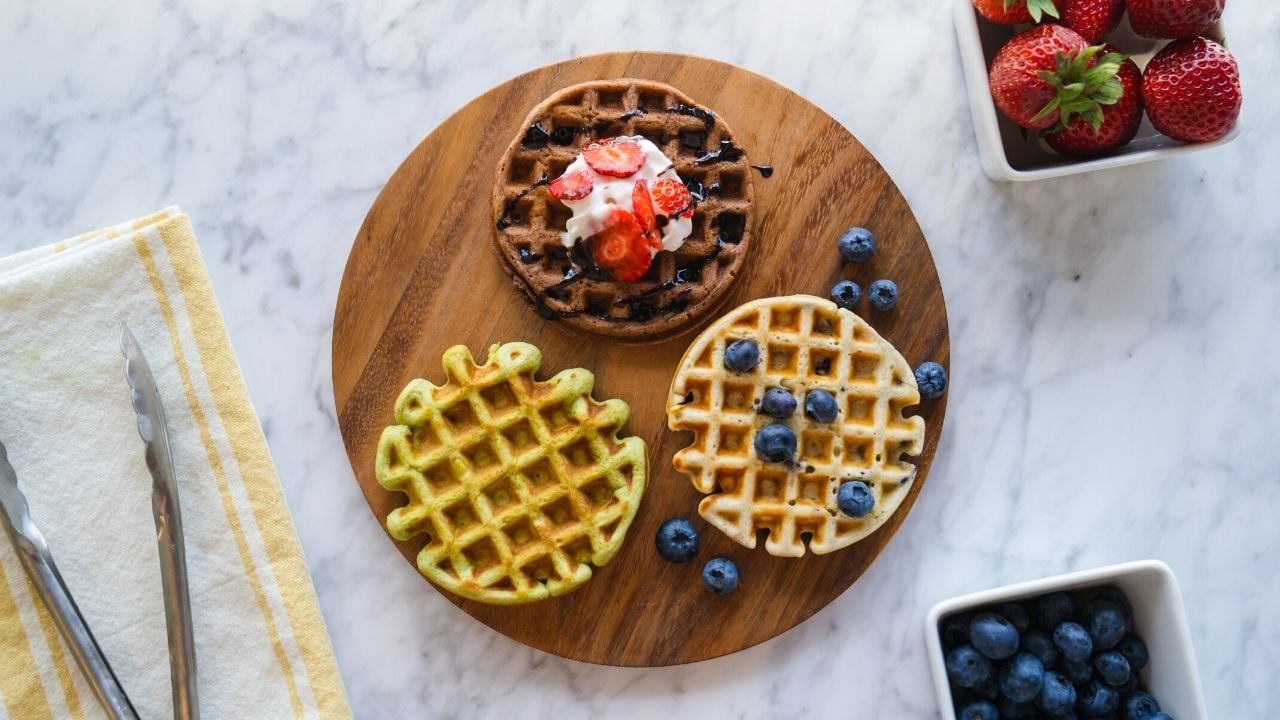 If you've got an indecisive mama on your hands, why not give her the gift of choice with this trio of delicious and healthy waffles! This one is also great for serving large families, families with children, or even picky eaters. Whether you prefer traditional or fancy, here's something for everyone. 
Matcha, Chocolate, & Blueberry Waffles Recipes 
Grilled Peaches With Mascarpone & Honey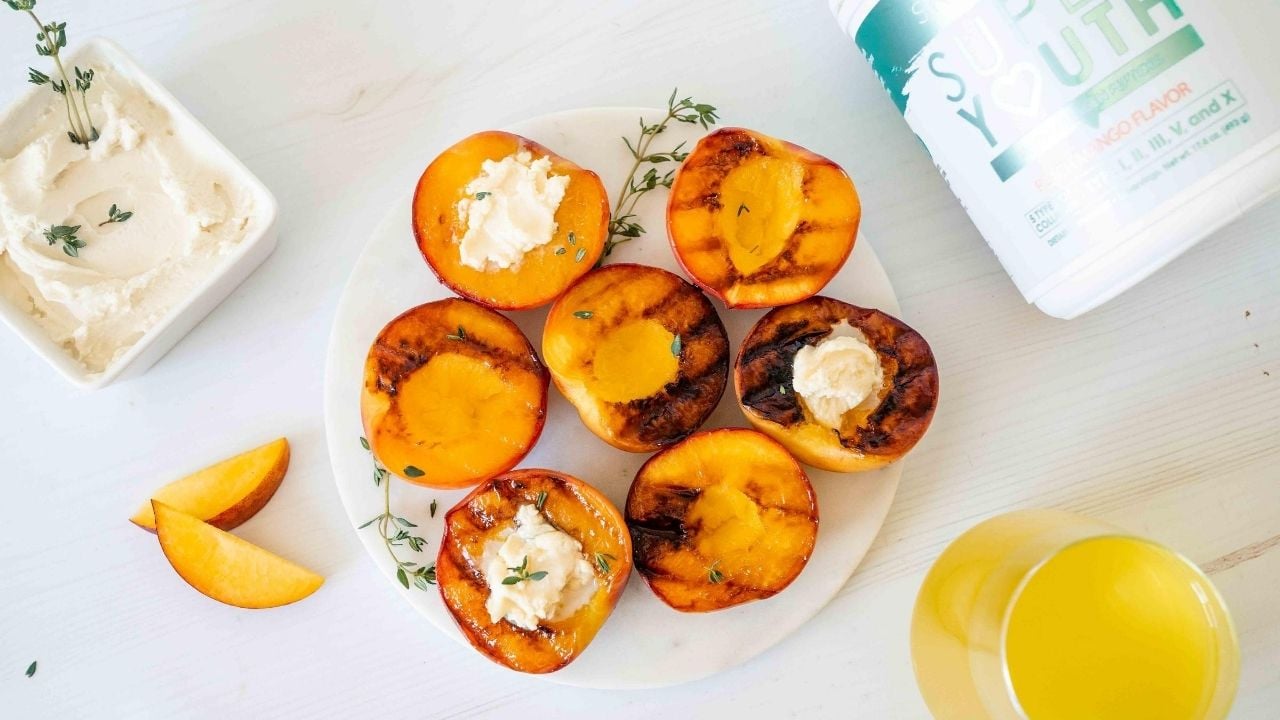 Unlike one of the typical Mother's Day recipes, grilled peaches with mascarpone and honey is a sure-fire way to win some browning points with Mom. The light, sweet, and delicate flavors of fresh peaches with a slight char from the BBQ make the perfect foundation for rich and creamy mascarpone cheese and a drizzle of sweet honey. 
Grilled Peaches With Mascarpone & Honey Recipe 
Lemon Blueberry Muffins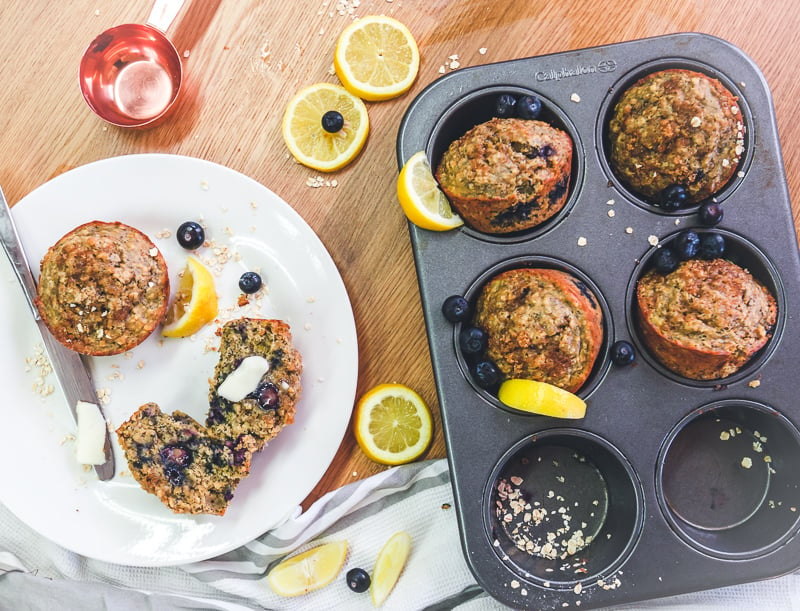 Lemon and blueberries are a match made in heaven, especially when it comes to pastries! There's nothing quite like a sweet, juicy burst of blueberry with the zing of citrus flavors from lemons. Combine that with a warm buttery muffin and you've taken a regular Mother's Day breakfast food to a whole new level of YUM!