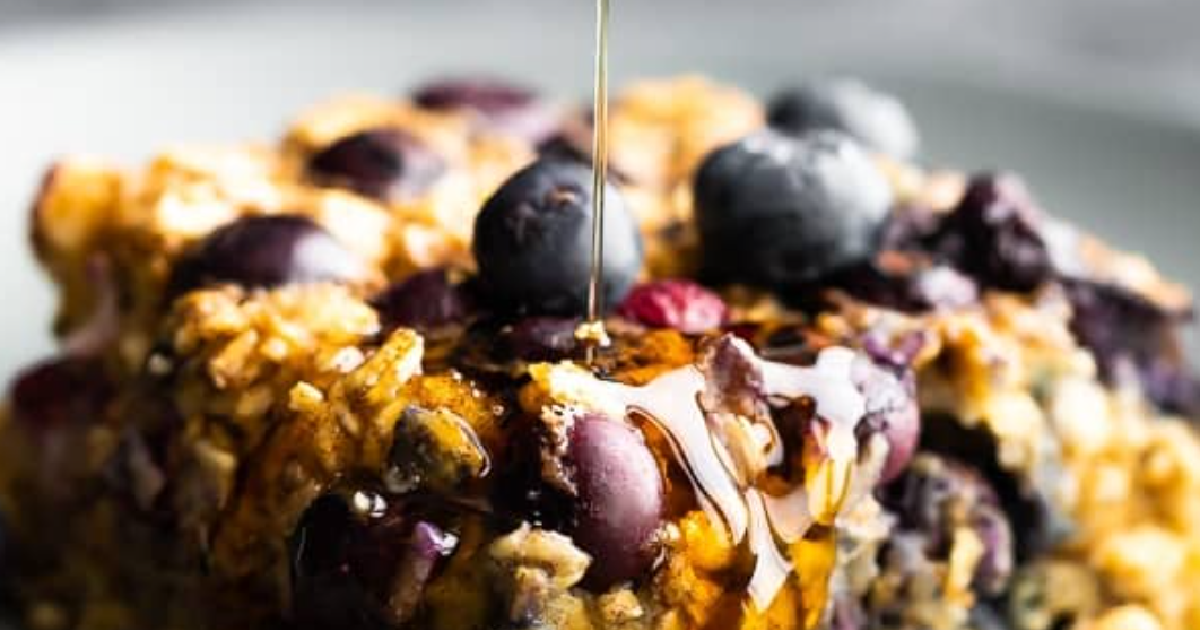 by Caitlin H,
Mar 1, 2021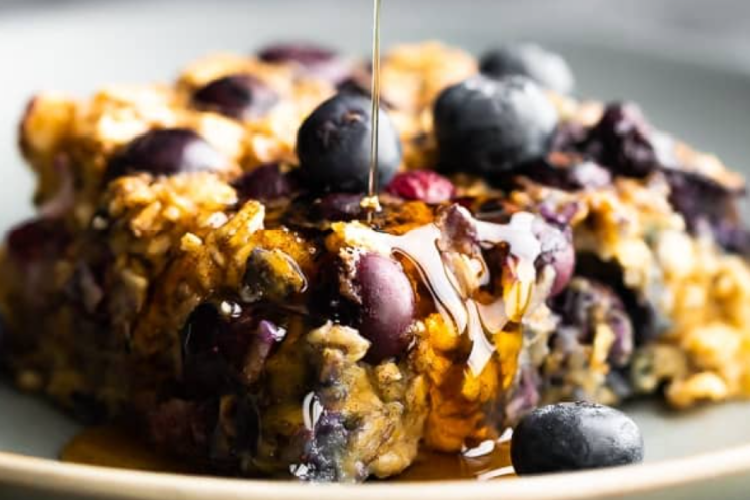 Your mornings set the tone for your entire day. That's one of many reasons why eating a healthy breakfast is so critical to ensuring you have a productive day.
That can be challenging when you have an especially busy a.m. routine — or kiddos and a significant other to also help get out the door.
Luckily, there are plenty of tasty, simple recipes you can make ahead of time and have ready to roll for those hectic mornings.
Whether you prefer your breakfasts on the sweeter side or more savory side, these 10 Make-Ahead Healthy Breakfasts are just the thing to fuel your day and keep you productive and energetic.

 
SAVORY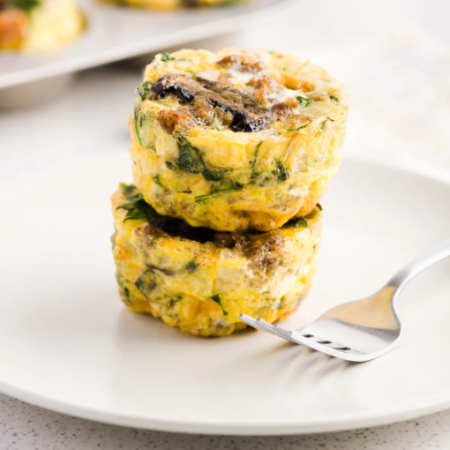 Servings: 12 muffins

Calories: 214
Most muffins are typically a no-go when you're trying to eat healthy, but these little numbers are a definite exception. Eggs are the star in this dish, which also adds in additional protein (you can use sausage, ham or bacon) and veggies like spinach and mushrooms. Each one is a bite of satisfying, filling, tasty delight.
Get the recipe at The Kitchn

(Image credit: Maria Siriano)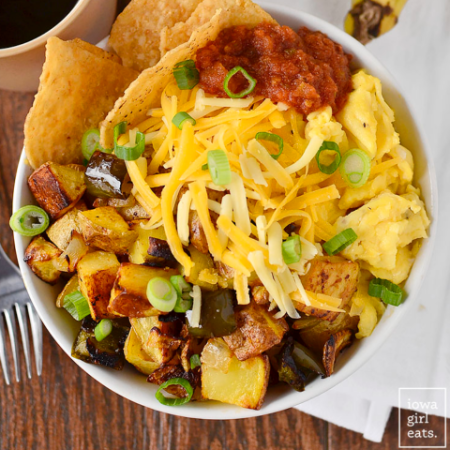 Servings: 6

Calories: ~350/bowl
Ready for something hot and hearty ahead of a cold winter day? These savory breakfast bowls are just the thing. They can be prepped on a Sunday, divided up into individual serving-size bowls and eaten throughout the week. They use healthy potatoes, eggs, spicy onions and freshly shredded cheese to create a delicious concoction that will leave you more-than-satisfied until lunchtime.
Get the recipe at Iowa Girl Eats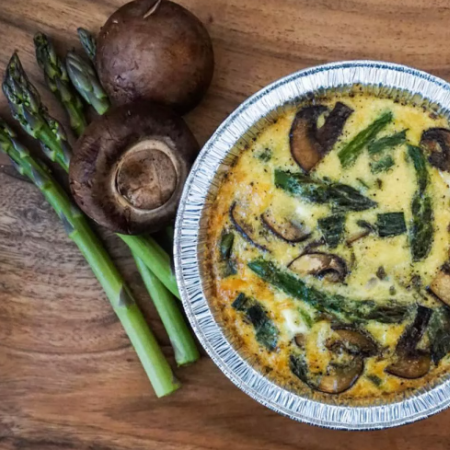 Servings: 4

Calories: 226
Eggs are usually a pretty filling way to go for mornings on their own, but they're even more so when you mix in some veggies and quinoa, a great substitute for starches like potatoes. This frittata reheats quite well and can be paired with a whole grain piece of toast to power-pack your day with all the protein you need to keep going strong.
Get the recipe at A Slender Kitchen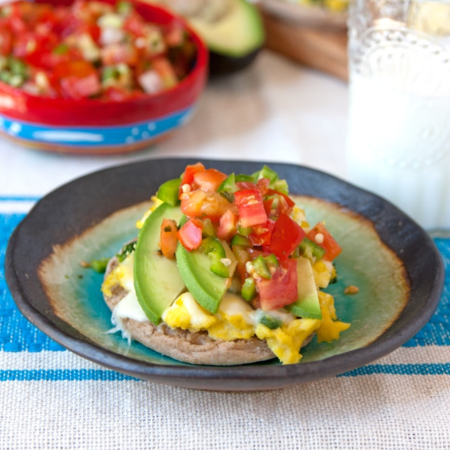 Servings: 6

Calories: 192
Scrambled eggs, an English muffin, spinach and some mozzarella cheese make for a fun, easy breakfast pizza dish that will melt in your mouth and goes perfectly with a glass of skim milk first thing in the early morning. All you have to do is throw them in the oven and bake them for a few minutes to reheat them in the morning.
Get the recipe at Muy Bueno Cookbook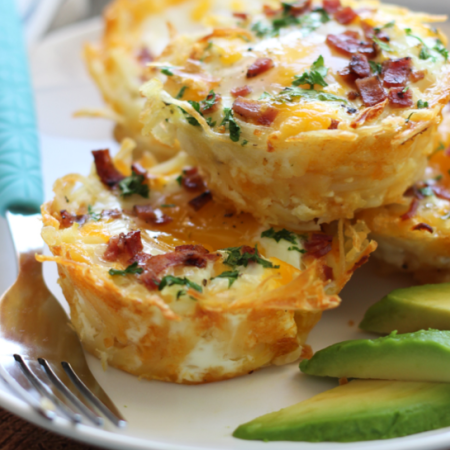 Servings: 8 nests

Calories: 400
Not only do these look super fun, they taste great, too. Plus, they're pretty easy to make — all you need is hashbrowns and cheese that you can bake into a nest form and top with an egg and some bacon, if desired. Reheating in the microwave works just fine for these little guys. Add a slice or two of avocado for an especially filling breakfast.
Get the recipe at The Cooking Jar
SWEET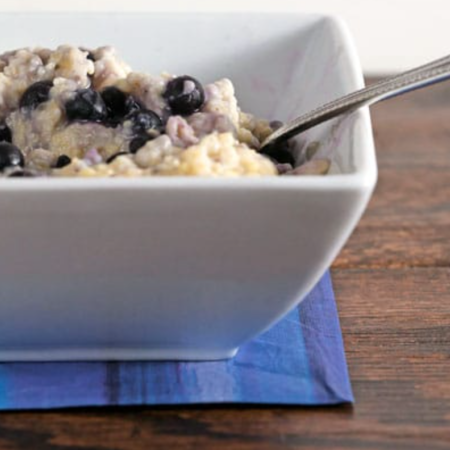 Servings: 6

Calories: 258
Skip the oatmeal and try a different grain instead by going the porridge route! It's a delicious, warm meal that's just the thing to kickstart your day on a chilly morning. You can make it ahead of time since it reheats so well, then all you have to do is pop in some blueberries and almonds and sit down and enjoy before work.
Get the recipe at Healthy Delicious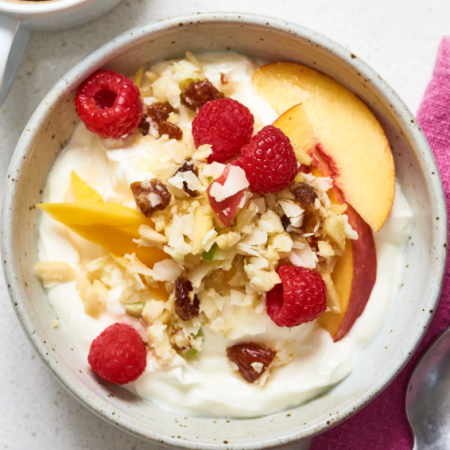 Servings: 6 (makes 3 cups)

Calories: 246
This little morning dish is a favorite in the Land Down Under. That's right, Australians have been loving this dish for years — and for good reason! Not only can it be made ahead of time, but it's also quite versatile. It's grain-free and can be eaten with milk or yogurt, or even as a topping on whole-grain toast.
Get the recipe at The Kitchn

(Image credit: Joe Lingeman)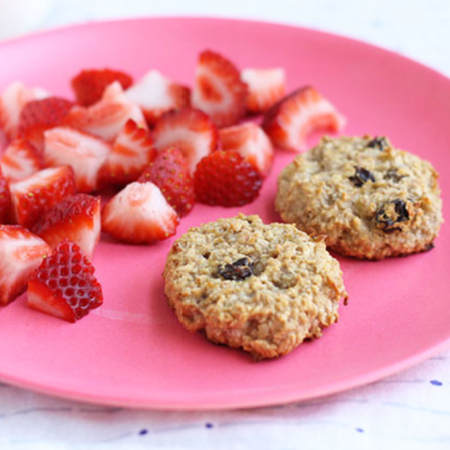 Servings: 12

Calories: 165
Who says you can't have cookies for breakfast, even when eating healthy? These nutritious, easy-to-make cookies are the perfect solution for those particularly busy mornings and make for a fun sweet treat for you, the spouse and even the kids.
Get the recipe at Yummy Toddler Food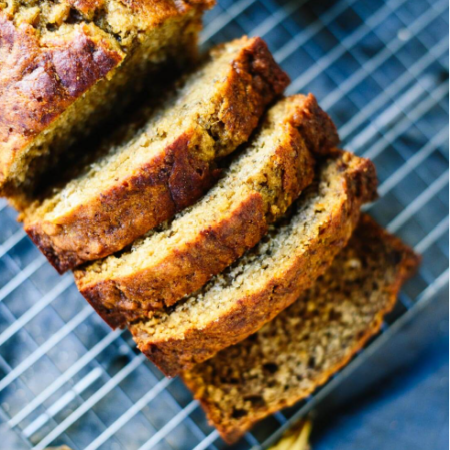 Servings: 10

Calories: 230
If you're a banana bread but don't want all the excess calories, try this one on for size: It's made with whole grains and uses natural sweetener rather than sugar for a healthier version of the baked breakfast classic you know and love.
Get the recipe at Cookie and Kate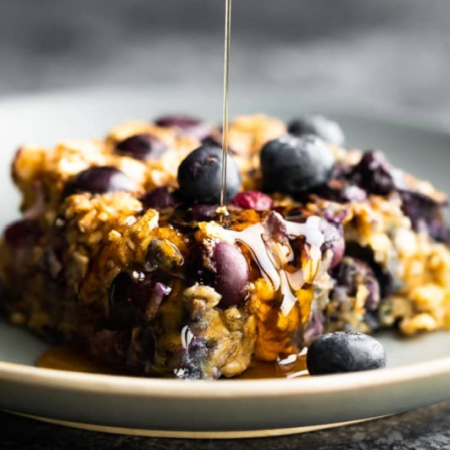 Servings: 8

Calories: 227
A hint of cinnamon and natural sweetener and packed with blueberry flavor, this baked oatmeal is an extra-amazing morning treat that you can bake ahead of time, portion out into containers and reheat in the microwave all week long.
Get the recipe at Sweet Peas and Saffron
Do you have a favorite make-ahead breakfast? Share it in the comments below!

  

 
————————————————————————————
Author: Caitlin H

Diet-to-Go Community Manager
Caitlin is the Diet-to-Go community manager and an avid runner. She is passionate about engaging with others online and maintaining a healthy, active lifestyle. She believes moderation is key, and people will have the most weight loss success if they engage in common-sense healthy eating and fitness.