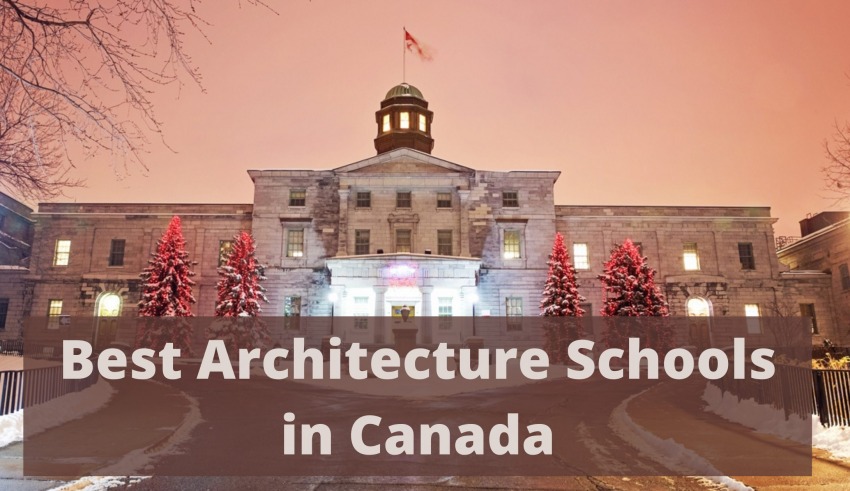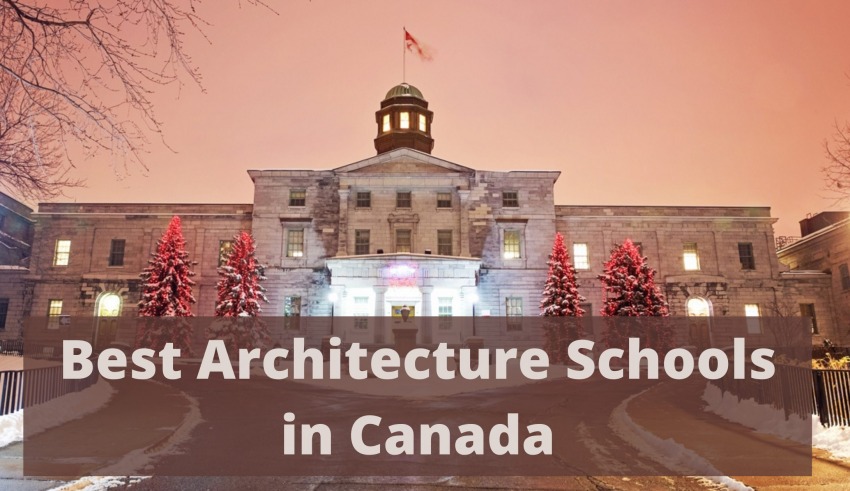 There's always a brandish hullabaloo among school and college students about what career option to take! If you've already made up your mind about pursuing architecture as a viable career option, then you've done fifty percent of the work already. If you're concerned about the other fifty percent, then don't worry, we're here to guide you through some of the best architecture schools in Canada so that you can make an informed decision towards a successful career as an architect.
Here is the list of 10 Best Architecture Schools in Canada: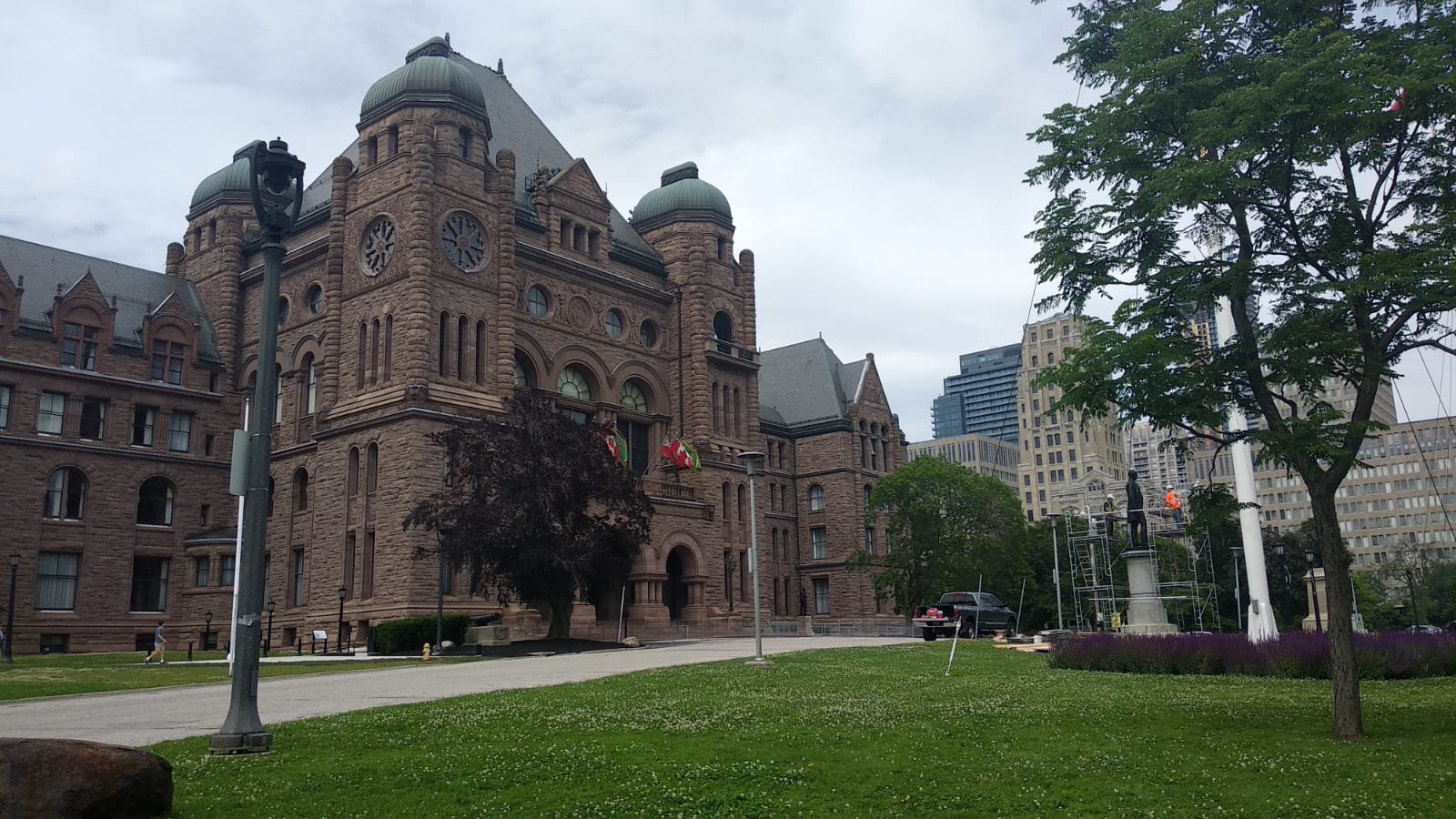 The very top on the list of Architecture Schools in Canada is the University of Toronto. Founded in 1827, the U of T today is one of the world's top research-intensive universities. Ranked at no.1 in the cross-country reputational survey 2016 by Mclean, 22nd by Time Higher Education, and 21st by US News & World Report for the year 2020, the University of Toronto houses one of the best architecture schools in Canada. 
The John H. Daniels Faculty of Architecture, Landscape, and Design at U of T is one of the best faculties in the entire country. The department offers multiple and varied architectural courses on undergraduate, graduate, and doctoral levels. With a balanced amalgamation of theoretical and practical approaches, these programs focus on the study of architecture, design, and urban planning using the city of Toronto as a canvas for students to gain firsthand practical experience. 
The department also offers numerous short courses for different age groups like Daniels Design Bootcamp (ages 16-18+), Daniels Digital Design Camp (ages 12-14  years), and NEW Daniels Architecture & Film Bootcamp (ages 16-18+ years), which offer some interesting and comprehensive insights into the discipline of architecture and help young individuals unearth their creative potential in the field of design and architecture.
With a total faculty of more than 9500 and more than 2500 international students, the student-faculty ratio at the U of T is 8, a number highly indicative of the quality of education imparted with the faculty being able to monitor each student personally. 
---

With over 65000 students from Canada and from over 140 countries around the world, the University of British Columbia houses two beautiful campuses: one in Vancouver and another in Okanagan. The Vancouver campus is surrounded by forest on 3 sides and an ocean on the 4th side making it one of the most beautiful study destinations for students from around the globe.
 The school of Architecture & Landscape Architecture offers various courses on undergraduate and graduate levels. The undergraduate degree is offered in Bachelor of Design in Architecture, Landscape Architecture, and Urbanism. The focus of the degree is primarily on how design impacts society and the environment and how we can create ecologically and socially sustainable environments. This is an extremely relevant course keeping in mind the current times and requirement of more sustainable architecture.
At the graduate level, several accredited professional courses like  Master of Architecture, Master of Landscape Architecture, Master of Urban Design, and so on are offered. The Dual Degree (master of architecture and master of landscape architecture) is one of the most sought after and is the first program of its kind in Canada that offers two masters in a condensed time frame. 
The University of British Columbia doesn't offer a Ph.D. but it's undergraduate and graduate degrees are extremely professionally high-yielding, making it a go-to option for future architects.
---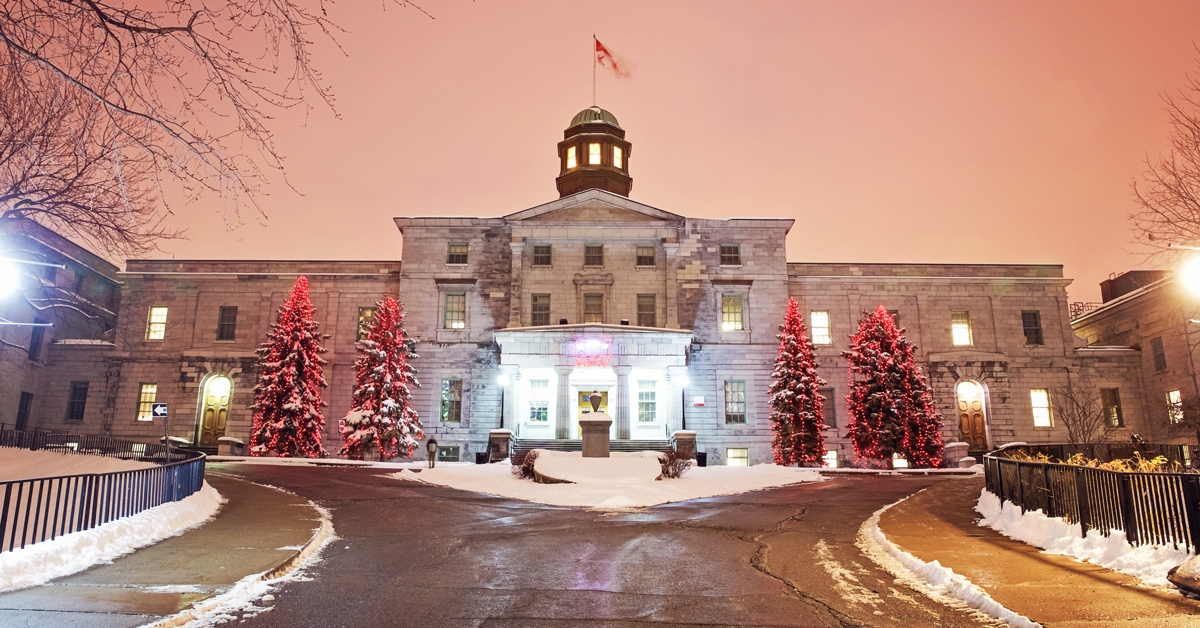 Touted as one of the premier universities in Canada, McGill University is located in the picturesque city of Montreal— a city famous for its French and British architecture from the colonial era. Home to a unique amalgamation between historic and modern architecture, Montreal houses one of the finest universities which broke Top 30 in global university rankings according to QS World University Rankings (18th edition).
The Peter Guo-Hua Fu School of Architecture under the McGill University offers various architectural courses at the undergraduate, graduate, and post-professional levels. The school offers a Bachelor of Science in Architecture as a six-semester course, three and four-semester Master of Architecture, and several post-professionals courses for graduates with some first-class hands-on experience in the field.  
The school also offers a Ph.D. program of a minimum of three years culminating in the submission of an original thesis. A student can also proceed for teaching assistantship which is subject to availability. 
This is one of Canada's most distinguished research departments with a strength of approximately 150 professors. Notable alumni include renowned astronauts, scientists, Nobel Prize laureates, writers, Oscar winners, and many more. 
---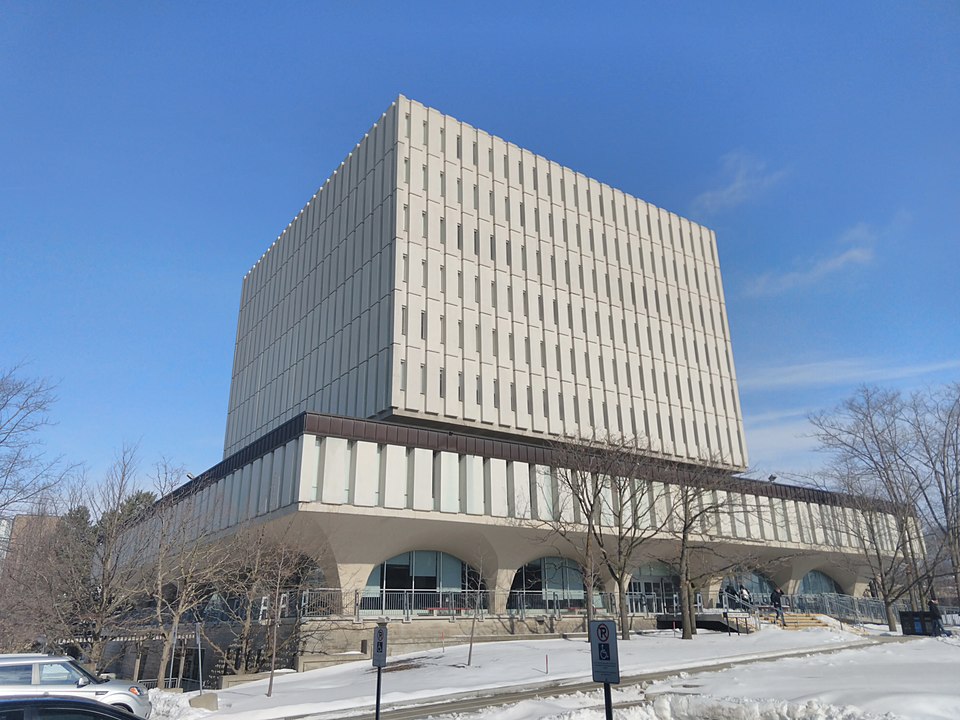 Established in 1957 with just a handful of 74 students, the University of Waterloo is now ranked number 1 in Canada for experiential learning and employer-student connections. It has a total of 4 campuses located in Cambridge, Kitchener, Stratford, and Waterloo which is also the main campus. 
The university offers one of North America's top schools of architecture which covers everything from building materials, construction techniques to cultural history, sustainable architecture, and much more. The campus offers labs, world-class design library and galleries and a space where students can develop their ideas and skills through a series of practical projects.
The school offers a Bachelor of Architectural Studies and many two-year Master of Architecture programs. One very unique aspect of studying here is that the students get the option to pursue a simultaneous 'co-op program' alongside their university degree. Co-op is a unique way for students to explore careers and gain paid work experience while pursuing their degrees. Students can alternate between four months in school and four months as full-time paid employees of the organization they choose to work for. In other words, this program trains students for the "real world", prepares them for their career, and lets them relate their degree to real-life problems. 
Students of architecture can work as architectural assistants, intern architects, architectural designers, and much more with the company of their choice. 
---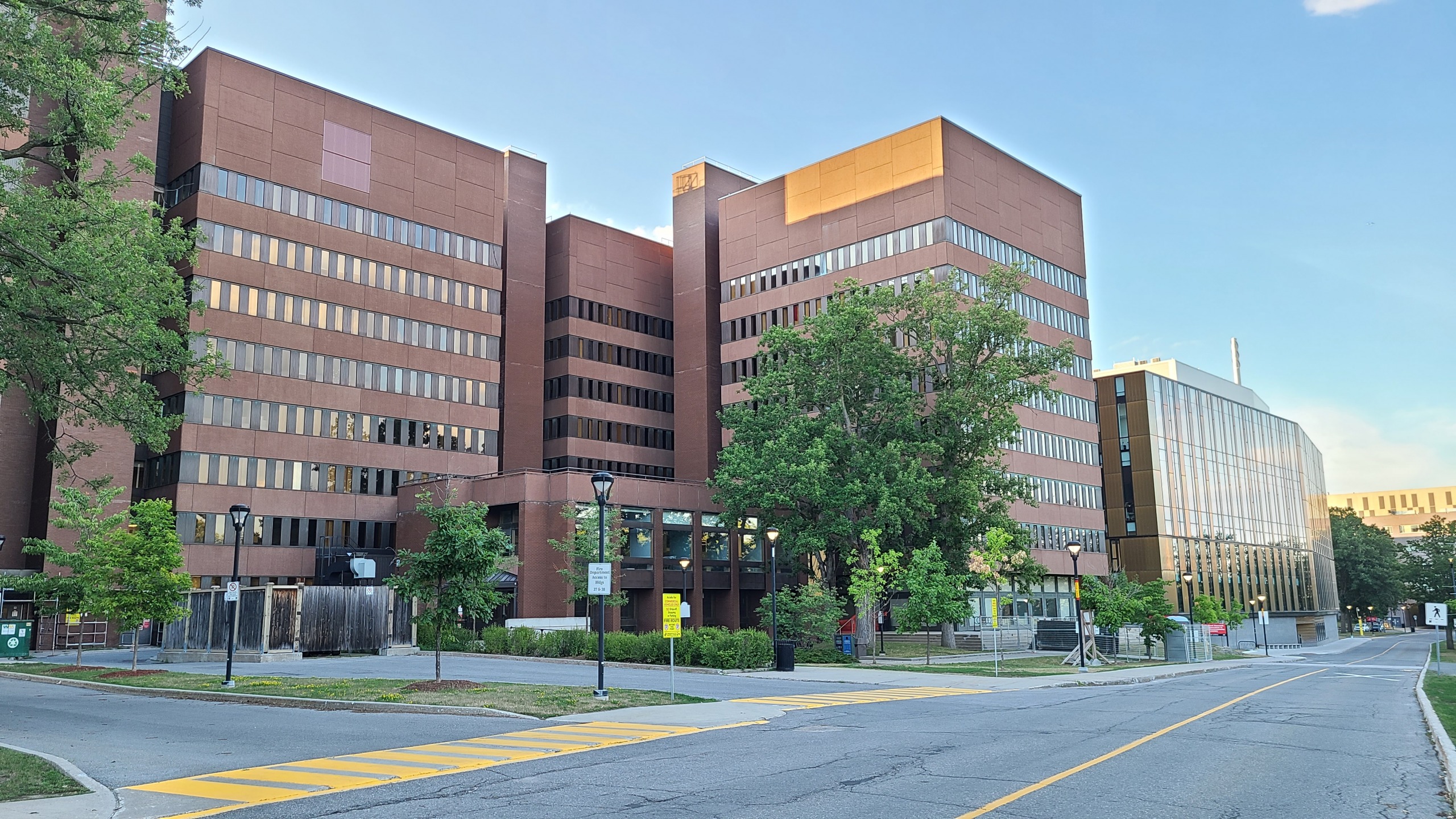 Located in the national capital of the country, Ottawa, Carleton University's fastidious academic curriculum has contributed to its unequivocal high ranking in the country. 
Carleton's Azrieli School of Architecture and Urbanism offers pre-professional Bachelor of Architectural Studies where a student can choose from among three majors: 
Design, 

Urbanism and,

Conservation & Sustainability.  
All the Bachelor's degree majors include a co-op option in the third year along with the Directed Studies Abroad (DAS) option.
At the graduate level, the school offers a Master of Architecture which is an accredited professional course committed to preparing the students for better professional and humanistic growth. The students work on an original thesis in their final two semesters by theorizing and practically carrying out fieldwork for the fulfillment of their degree.
Apart from this, the school also offers a Ph.D. program aimed at rigorously preparing individuals for academic as well as professional fields in the study of architecture. There are several stimulating biennial events such as the Open Colloquium and the Agora Symposium hosted for research scholars where they can present their research in the presence of critical respondents. Research scholars are also eligible for several scholarships based on academic excellence and can even pursue teaching assistance-ship as per the availability. 
---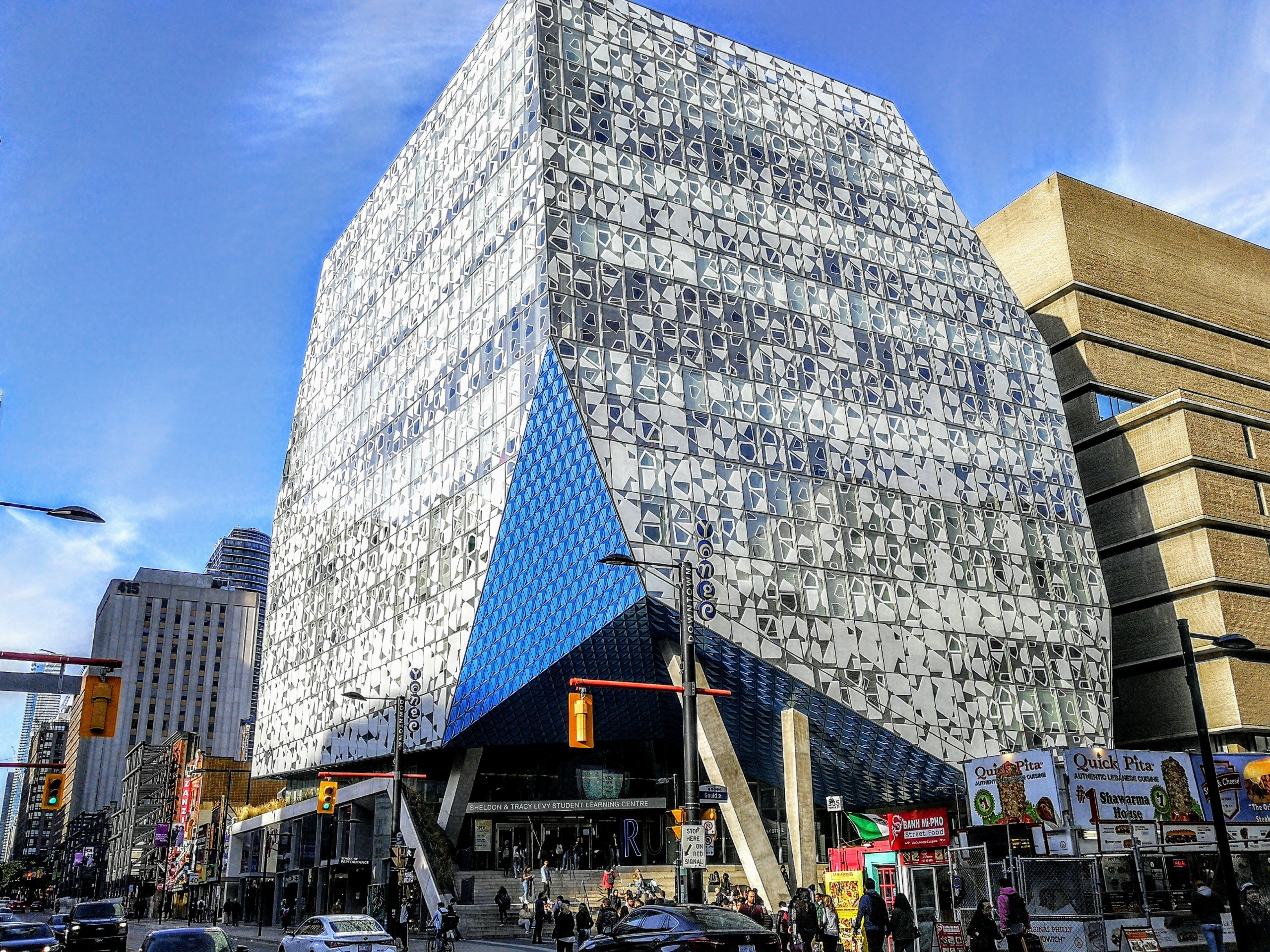 Established in the year 1948 in response to the need for skilled tradespeople after World War II, Ryerson University has come a long way and currently houses thousands of in-house as well as international students. 
With a robust approach towards societal and environmental sustainability, Ryerson focuses not just on academics but on the overall holistic development of its students. 
The school of architecture under Ryerson offers several undergraduate and graduate-level programs, making it one of the best architecture schools in Canada.
The prestigious Bachelor of Architectural Science (BArchSc) is a full-time course divided into spans four as well as a five-year program. In the final two semesters, students can choose one of the fields from Architecture, Building Science, or Project Management and then proceed to undertake intensive work in their subject of choice. Students can also choose from a plethora of other professional electives offered by other departments. 
At the graduate level, the school offers a full-time Master of Architecture (March) degree which is accredited by the Canadian Architectural Certification Board. The school provides extremely competitive courses in the field of architecture where future architects and engineers learn to transform the world into a more functional, beautiful, and sustainable place. With facilities like a co-op program, fabrication labs, studio work, and robust fieldwork, the curriculum ensures the students are instilled with extreme professionalism. 
Ryerson also offers financial aid in the form of several employment contracts, scholarships, awards, and stipends, both internally and externally funded for students with impeccable academic records.
---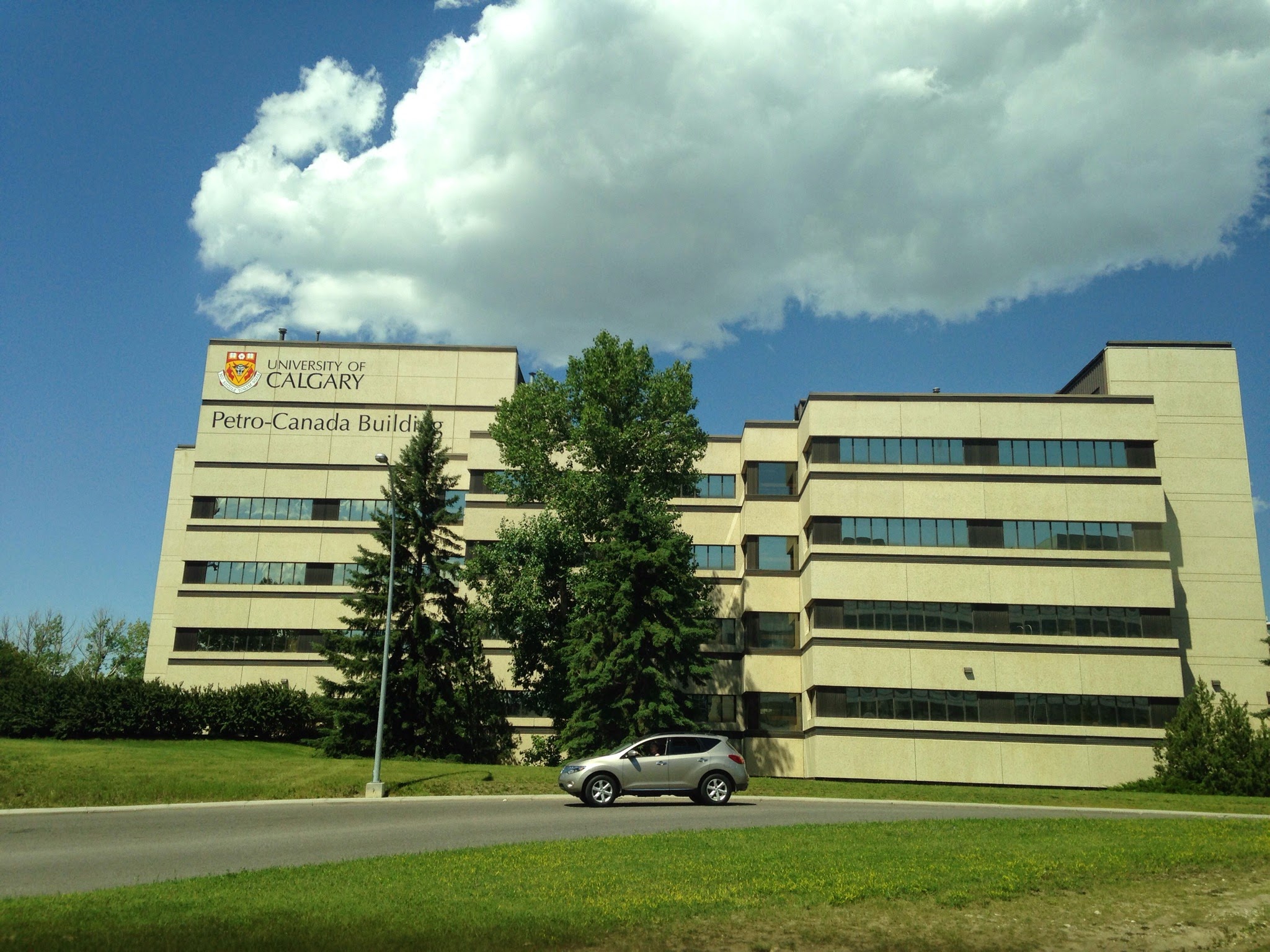 Founded in the year 1966, the University of Calgary houses four campuses in Alberta alone and one campus in Doha, Qatar. The university's main campus in Calgary occupies a beautiful setting among the Rocky Mountains and stretches more than 200 hectares in area.
Ranked 8th in Canada and 188th by the Centre for World University Rankings for 2020-21, students of undergraduate and graduate-level seem to have a strong predilection for the University of Calgary, especially when it comes to pursuing architectural studies. 
The university offers architecture courses on both undergraduate and graduate levels. The university has a dedicated faculty undertaking, offers study-abroad options, and renders multifaceted first-hand practical experiences to the students of architecture. 
After completing Architectural Studies Minor as part of their undergraduate degree, students gain a year's worth of course work to then take up the university's accredited three-year Master of Architecture degree. At the graduate level, students can choose from various specializations like: 
Architecture, 

Environmental Design, 

Landscape Architecture and Planning with a special focus on design and sustainability.
---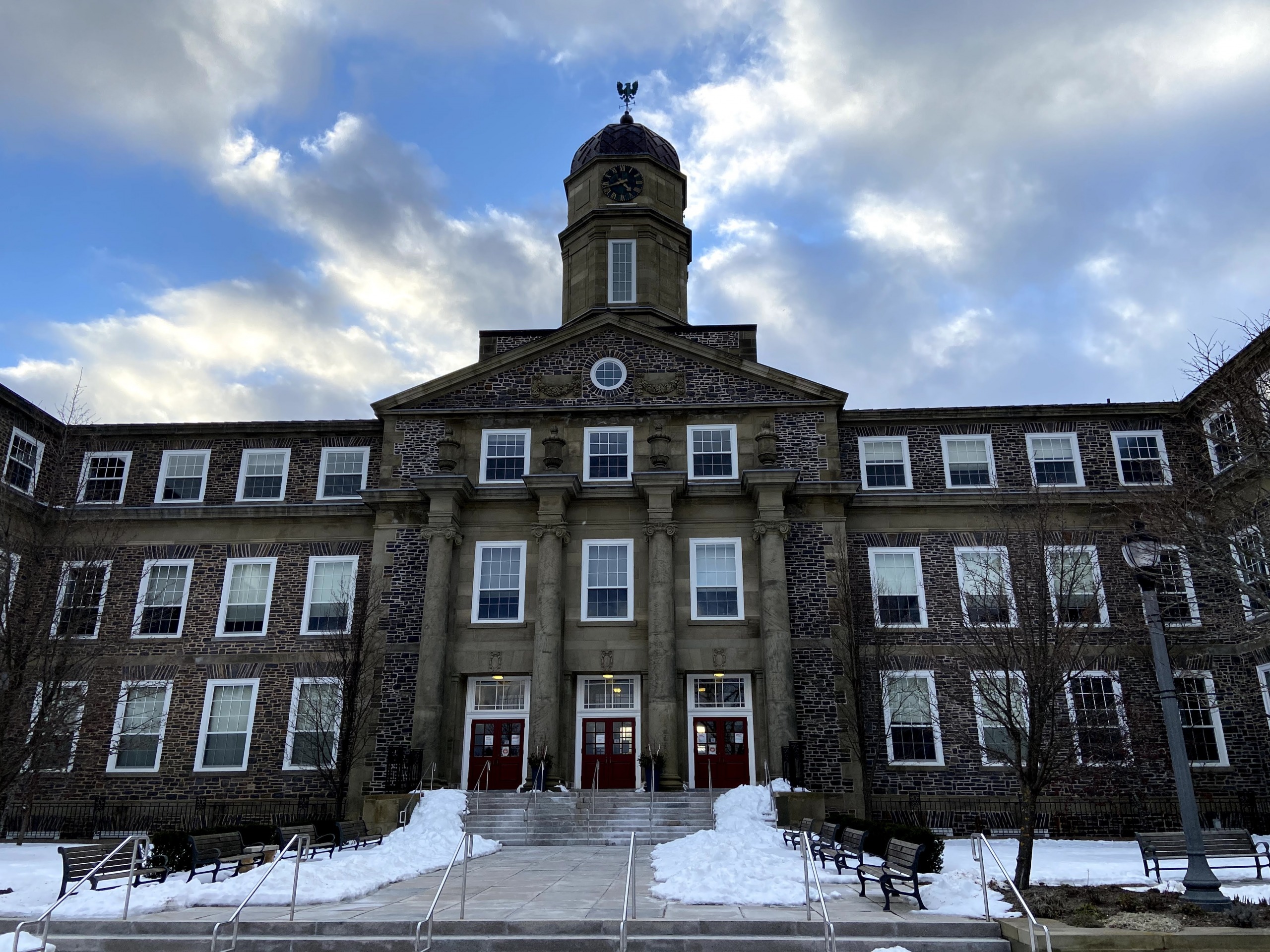 One of Canada's oldest universities, Dalhousie University was founded in the year 1818 and has grown to house more than 20,000 students from across the world. Located in nature's lap in the beautiful Canadian province of Nova Scotia, the university is par excellence especially when it comes to offering research-oriented interactive learning. 
The university welcomes diverse and inclusive learning culture for people of all ethnicities and harbors multiple perspectives they bring with themselves. 
Dalhousie has received a five-star rating overall in numerous aspects of teaching, learning, employability, and innovation. It offers a wide array of unique and specialized courses, out of which, courses on architecture at both undergraduate and graduate levels are extremely sought after. 
The School of Architecture under the university offers a two-year-long undergraduate degree in Bachelor of Environmental Design Studies (BEDS). Students of BEDS learn individually and collaboratively about design projects, manual skills like drawing, modeling, building, and working in studios. The curriculum also entails taking frequent tours to ancient settlements, buildings, and landscapes for a more nuanced understanding of their field of study. 
At the graduate level, the degrees offered are Master of Architecture (March) and Master of Environmental Design Studies (MEDS). Graduate students delve into a deeper understanding of their field and work towards future professional aspects. Students of architecture can also avail the benefits of co-op programs where they have to alternate between full-time academic semesters and paid employment positions anywhere in Canada or around the world. 
---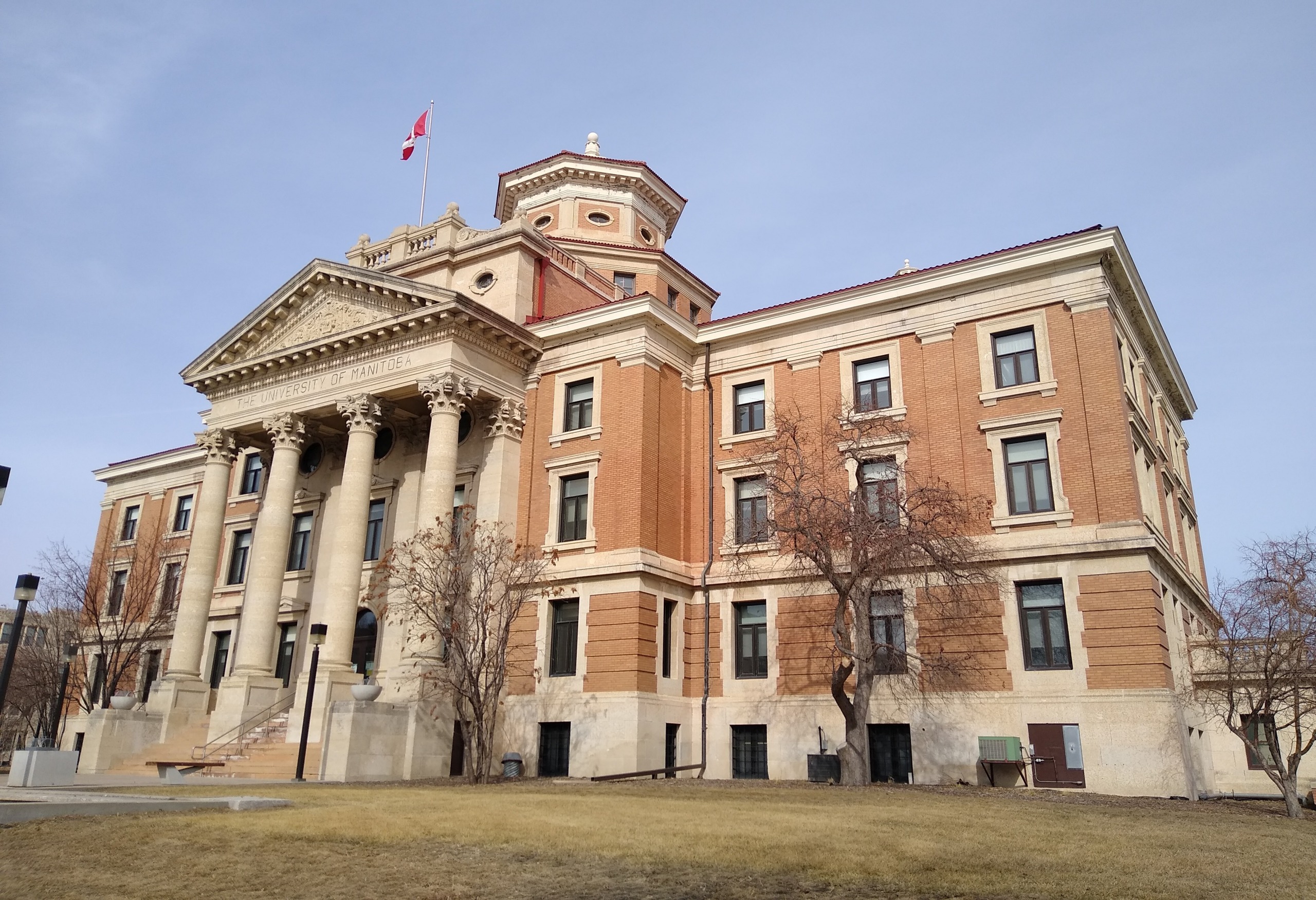 Since its establishment in 1877, the University of Manitoba has become the torch-bearer of research-intensive learning with many accolades in the field of indigenous scientific achievements. The university offers a bachelor degree in Environmental Design (BEnvD) which is a four-year program consisting of two years of foundation studies and two years of pre-professional studies in one of the three fields: 
Architecture, 

Interior Environments and,

Landscape+Urbanism.
At the post-graduate level, Manitoba's Faculty of Architecture offers students to choose from among four postgraduate degree programs, which is a first-of-its-kind curriculum in Canada. March is a two-year professional program that involves full-time coursework as well as an original design thesis. Postgraduate level students can choose from among four courses: 
Architecture, 

City Planning, 

Interior Design and,

Landscape Architecture. 
Each field of study has a separate dedicated department to themselves which is redolent of a very high level of academic and professional excellence. 
Students driven towards independent investigation and further research can even pursue a Ph.D. in design and planning which is a minimum of the four-year program. Several bursaries, scholarships, and fellowships have also been made available by the faculty to support students during the course of their research.
---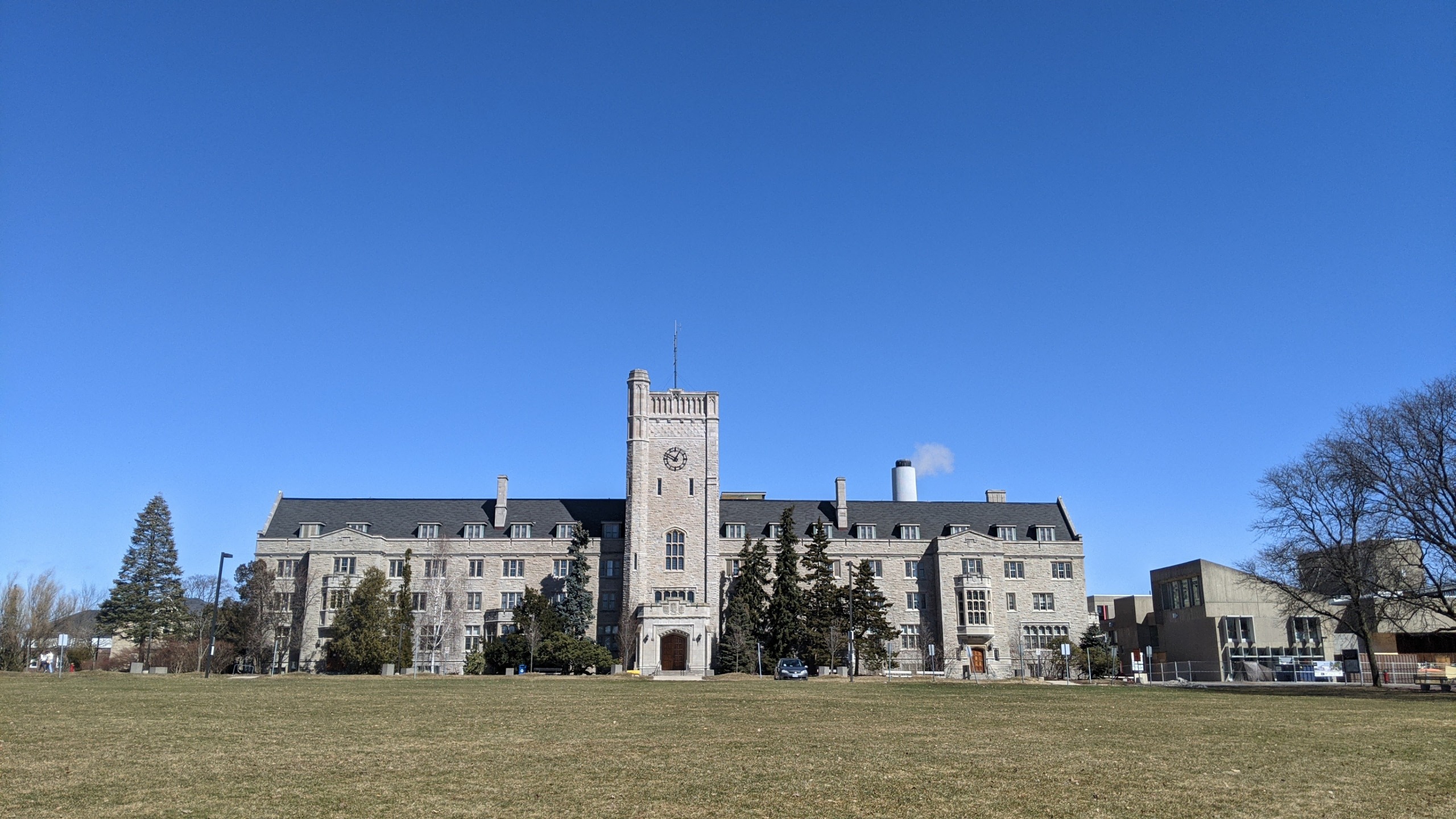 Last but not least in the list of Architecture Schools in Canada is the University of Guelph. A relatively new university with a history spanning over five decades, today U of G has seven colleges and three campuses under its domain. Located in the city of Guelph in the picturesque province of Ontario, the University of Guelph harbors a variety of courses in the field of architecture at undergraduate, graduate, and doctoral levels.
The undergraduate degree in Bachelor of Landscape Architecture is accredited by the Landscape Architecture Accreditation Council (LAAC) of the Canadian Society of Landscape Architects. Students get to explore arenas ranging from the evolution of architectural forms to improving natural and built environments using art and technology, anthropological and psychological aspects of landscape architecture, and so on.
At the graduate level, the university offers a Master in Landscape Architecture which is a fully accredited six-semester-long professional degree program. Students learn a good deal of aspects pertaining to a socio-cultural design for neighborhood and communities, sustainability, ecological, biophysical, and climatic landscape design, and so on. They can even employ a lot of resources at their disposal like working in their dedicated studio space, conducting fieldwork or surveys in city neighborhoods and regional landscapes. 
---
Conclusion:
Has your interest in architectural studies and design just kicked off? Don't know the first thing about how you can brace this yearning for knowledge? Don't worry because our carefully curated list of the best architecture schools in Canada can save you a great deal of toil!