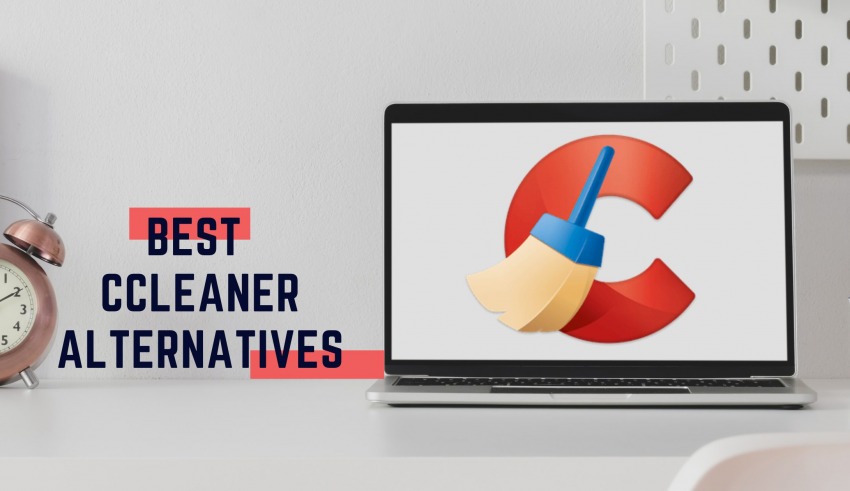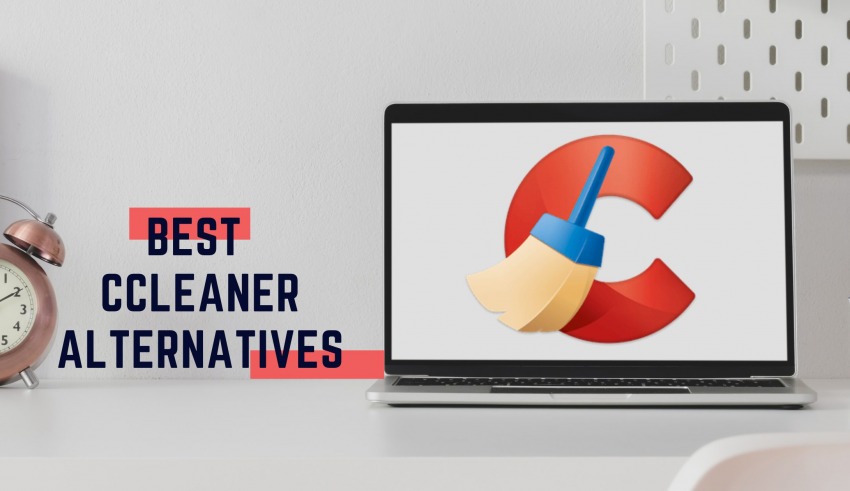 In CCleaner is one of the most reliable system cleaning tools in the industry. However, it has become less reliable recently, after it was hacked and the data of more than 2 million users was compromised. CCleaner can remove junk and corrupt files and make space in your device.
This helps your laptop and PC run faster and more efficiently. When they delete the unwanted and temporary files from your computer, your PC is safer from potential threats and viruses that may have crawled onto the device. CCleaner also updates automatically, which is annoying at times, and runs forcefully in the background too. But with the constant security breaches and compromises, it is tough to look at CCleaner as the same trustworthy app it used to be.
That's why we have made a list of the best CCleaner alternatives to help you out. We know that it is difficult to find the one tool that can eliminate the trash from your PCs well, but we've managed to compile a list of 10 possible tools that come very close.
Using any of these apps will make your PC have more storage space and get rid of the junk that has been piling up in it. Cleaning up this clutter will have a positive impact overall on the PC. 
So sit back and relax, you've come to the right place to look for CCleaner alternatives. These work very well and can be easily opted for by many looking for an efficient PC cleaning tool. So without further ado, let's get started!
Here is the list of 10 best alternatives of CCleaner: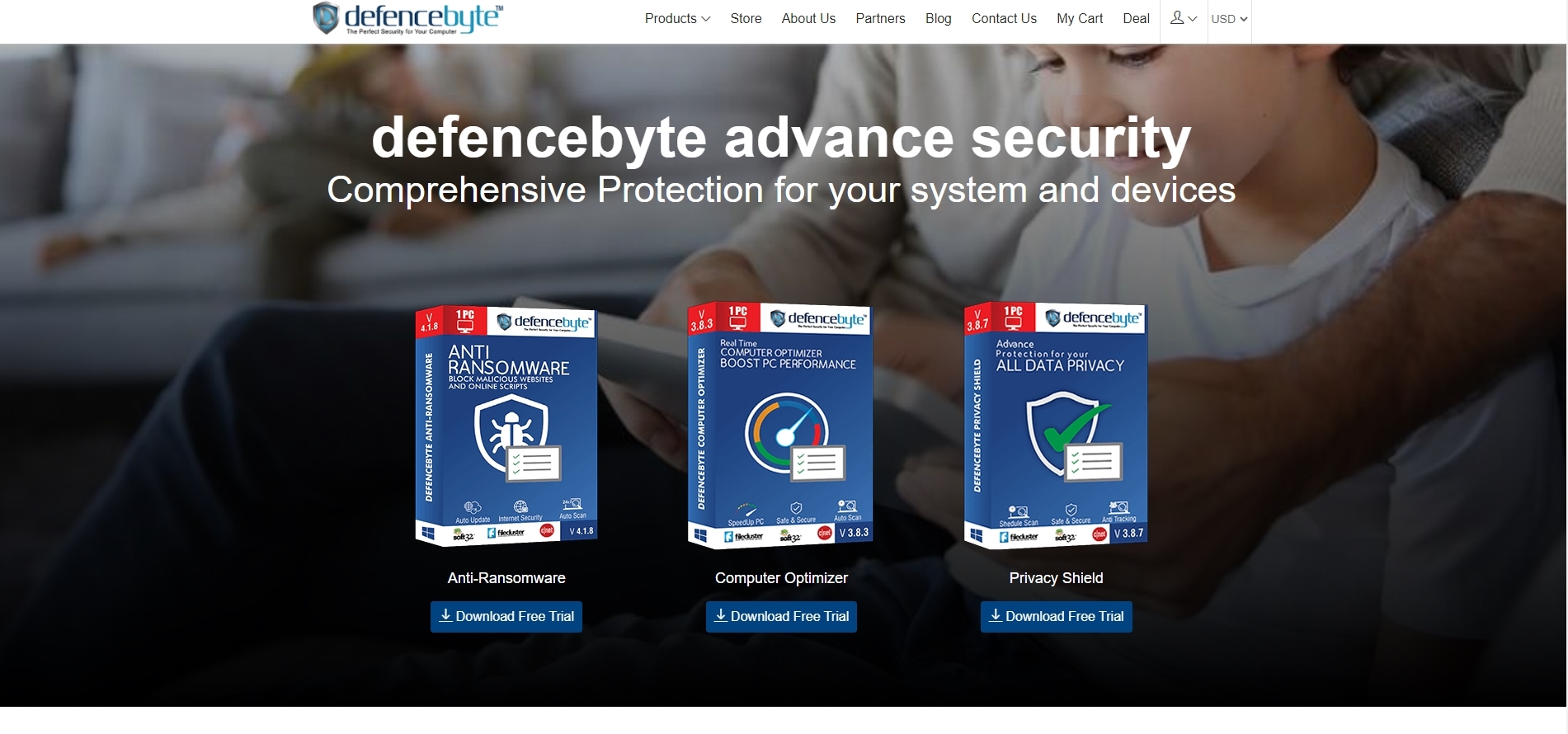 Defencebyte is a comprehensive tool for cleanups of your PC and can examine computer glitches and malfunctions very well. It is one of the ideal CCleaner alternatives and it supports all Windows platforms. With a single cleanup, it is capable of freeing up a lot of precious disk space and making the performance of your computer much better.
It cleans up the computer's registry and frees up space on the hardware. It can trace the usage stats of your computer, that is, it does the job of a task manager and finds out which of the apps are draining.
Defencebyte can remove invalid paths and programs, remove non-existent shared DLLs, and can erase uninstalled entries, freeing up a ton of disk space automatically. Defencebyte improves the overall performance of your computer when it does the clean-up. It also provides a detailed analysis of the files and tools at your disposal. It has plenty of file exporting options as well. There is a free trial of the tool available after which you can consider investing in the paid version. 
---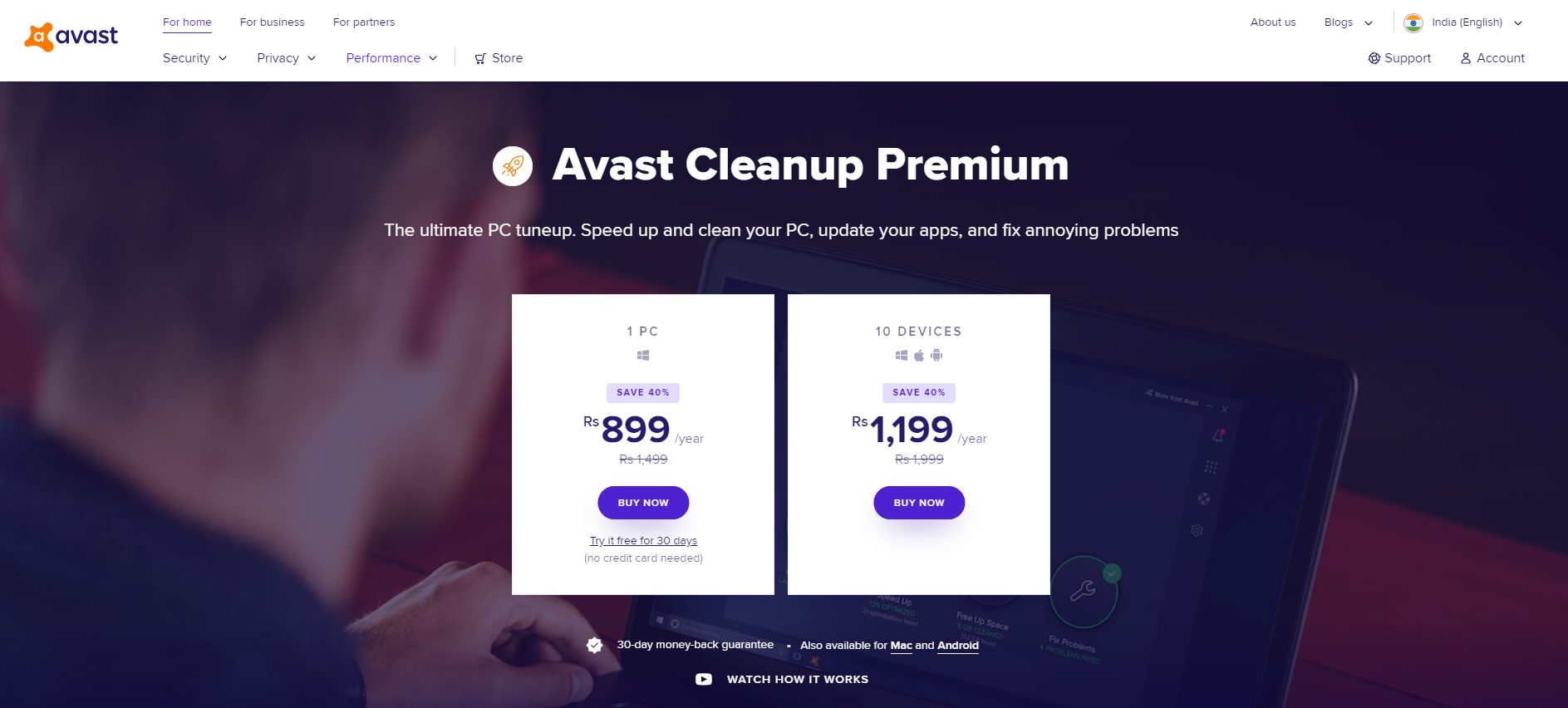 Avast Cleanup can boost the performance and speed of your computer like no other application. It is an expert in cleaning the system files and removing bloatware. There is an automatic update available along with a disk defrag.
It is one of the top CCleaner alternatives as the cost is affordable as well, making it great for those who don't have a great budget for PC security. This one software can provide a quick overview of your computer's health and take the necessary actions to improve it. It detects and removes third-party apps that are unwanted and suspicious as well.
Avast Cleanup has a patented tune-up method that puts all the resource-draining applications into sleep when not in use, thus saving the battery life of your PC and enabling it to conserve energy and increase its speed. You can surf the web in a faster way with a clean-up by this software. You can also update all the programs on your computer with a single click. There is a free version and a paid one available as well.
---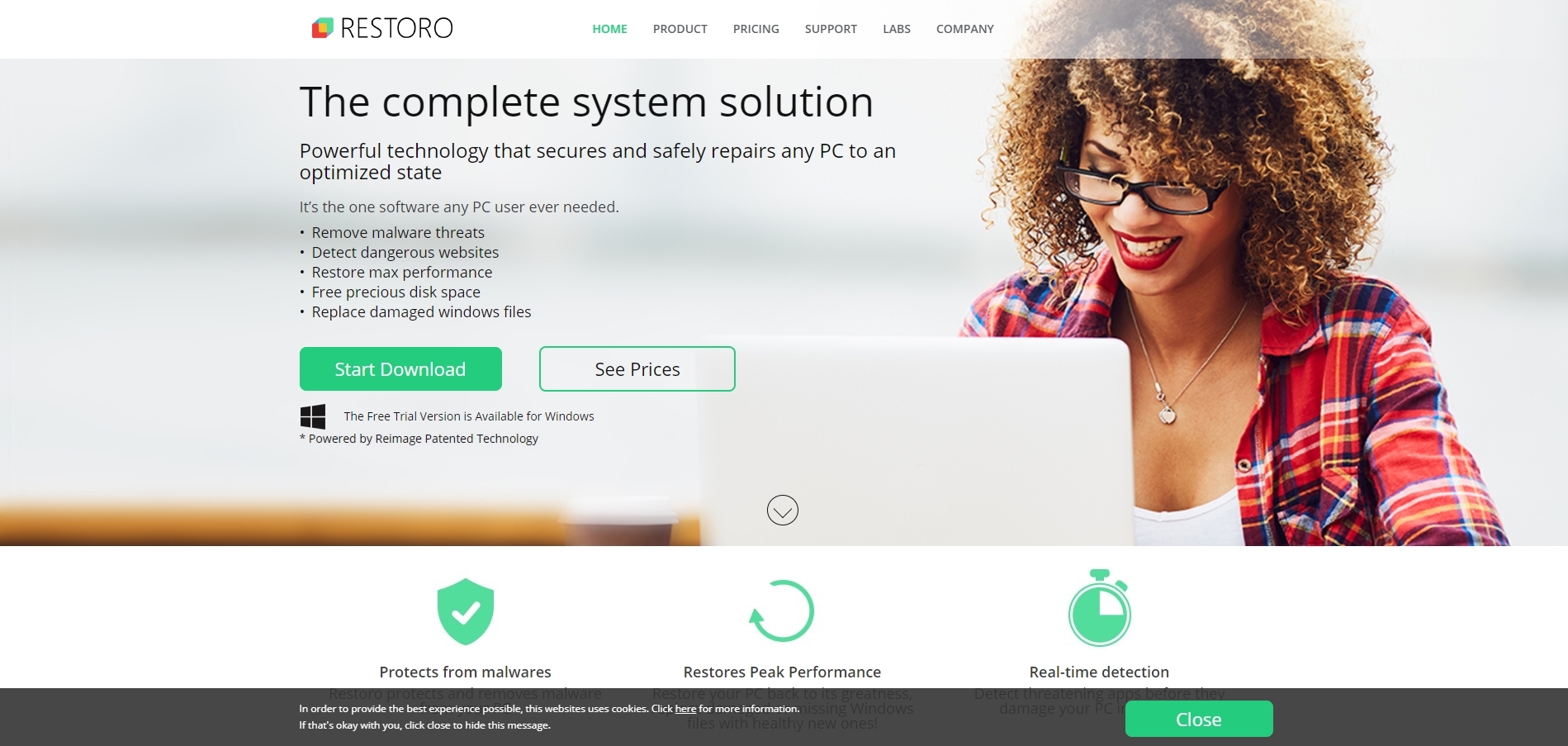 Restoro is a powerful tool created to help PC owners manage their data properly. It securely repairs the PC from within by clearing the clutter that has piled up due to constant usage. Restoro is capable of freeing up disk space and boosting the performance of the computer.
It can even replace damaged Windows files. Due to its amazing technology, it prevents the computer from freezing and crashing. It can even repair the damage caused by some viruses and replace the faulty files with brand new and healthy ones. 
It can be called one of the best CCleaner alternatives as it is a tool for optimizing the Windows registry. Restoro provides convenient timings for PC repair. The software is capable of detecting dangerous websites as well, which can prevent any harm from coming to your PC. Its ability to find dangerous apps before they can cause damage to your computer has been praised by many of its users. It has a free trial and three alternatives for the paid version. It also provides free support and manual repair.
---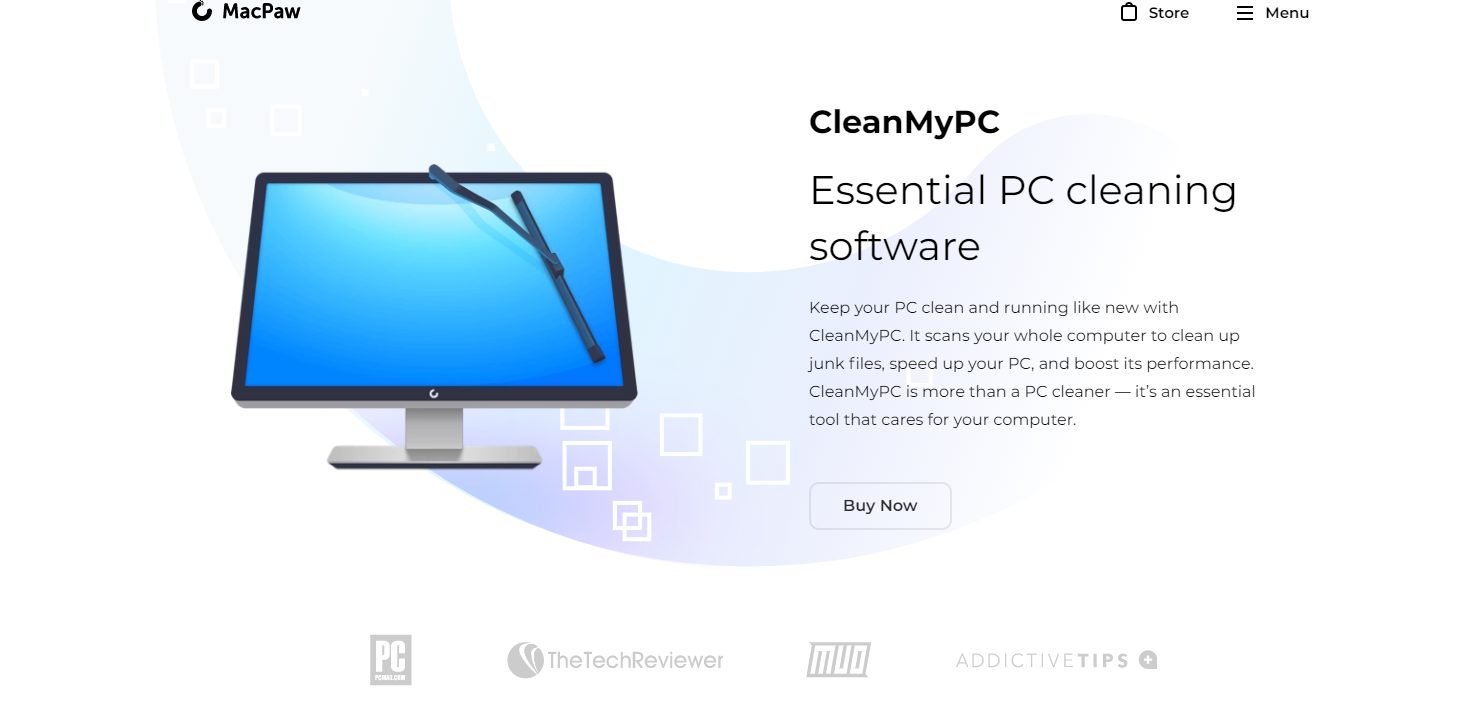 This is one of the most useful CCleaner alternatives, due to all the additional features it comes with. It has multiple features such as the uninstaller, shredder, extension manager, and privacy protection. It can remove malware from the PC and junk files to optimize the functionality of your PC.
With a scan, you can find the useless files on your device and remove them with a couple of clicks. It is also capable of uninstalling Windows apps the right way so that no trace of it is left behind. You can also get rid of the hibernation files from this. It maintains your online privacy and is very secure software.
CleanMyPC can be used by both new and advanced users, as it caters to the requirements of both. Cleanmypc has an easy-to-use interface as well. The only con is that it has many alerts that can at times prove to be annoying to the user. But it helps claim a lot of storage space, which is a benefit. It also works well as an uninstaller of multiple apps so that you don't have to go to the setting of every app to do it. 
---

System Mechanic is a PC optimization tool and a wonderful choice in the CCleaner alternatives. It has a great ability to tune up your PC and delete massive files of junk so that the performance of your computer is optimized to its best level.
The best feature of this software is certainly the part where it doesn't bother the user constantly. While CCleaner sends out repeated alerts and does a half-baked job, System Mechanic is great as a computer optimizer and can get rid of bugs and other trash on your PC.
You can schedule the cleaning of your system with this software so that your work is not interrupted in any way while the clean-up occurs. System Mechanic has great customer support and performance-enhancing tools too. The only con is that many of its advanced features are included in the paid version only, so the free software may not be as great. Due to the wonderful work it does, it might be wise to invest in a paid version especially if you have a lot of sensitive information on your PC.
---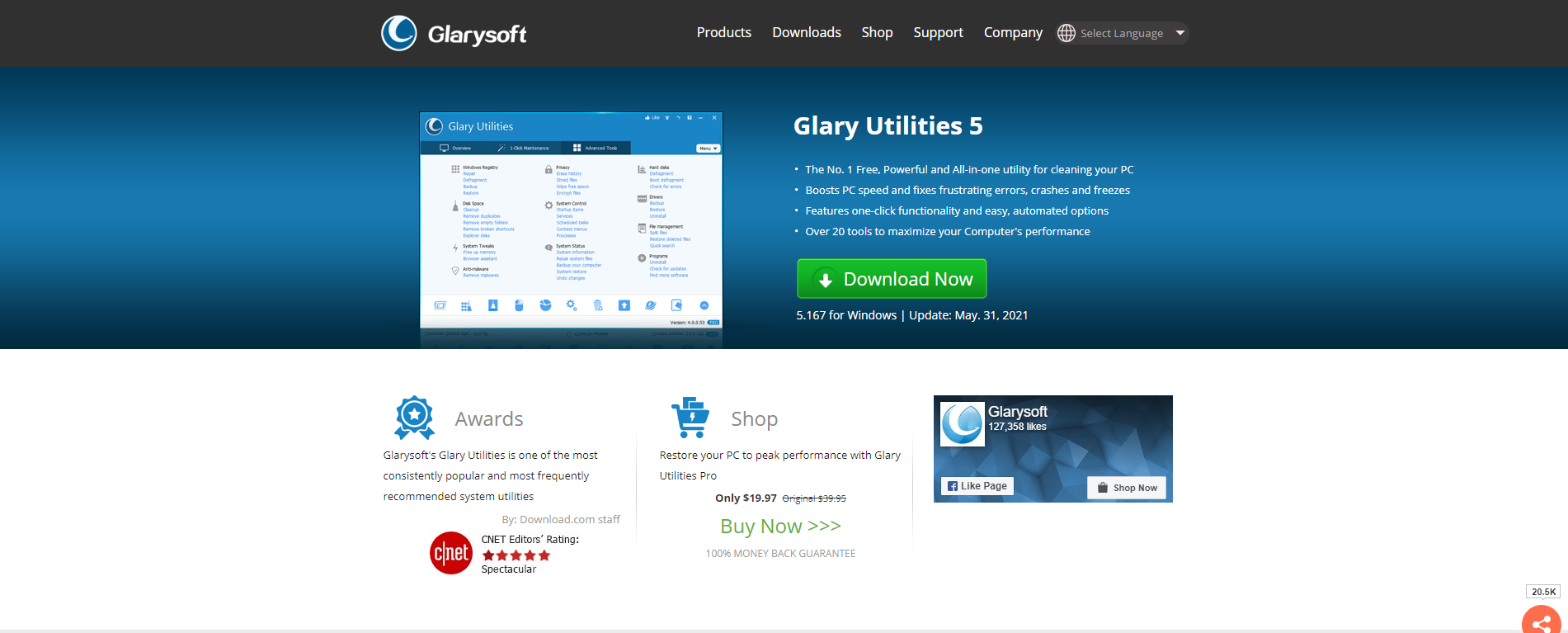 Glary Utilities is another one of the CCleaner alternatives that work as a Windows registry cleaner and comes with many of the features available on CCleaner. It can repair the registry, remove duplicate files and bugs, remove empty folders, restore and backup the system and do a ton of other tasks as well. You can also use this tool to get rid of any unwanted software. It can be used to make tweaks in the system too. This is a great tool to have for both personal and commercial use. 
Glary Utilities comes with a free version that is great for people who can't yet invest in PC protection and cleaning services but still want some security from outside threats and wish to optimize the performance of their computer. It includes over 20 system utilities that can enhance the performance of your PC. It is easy to use and has an intuitive interface.
---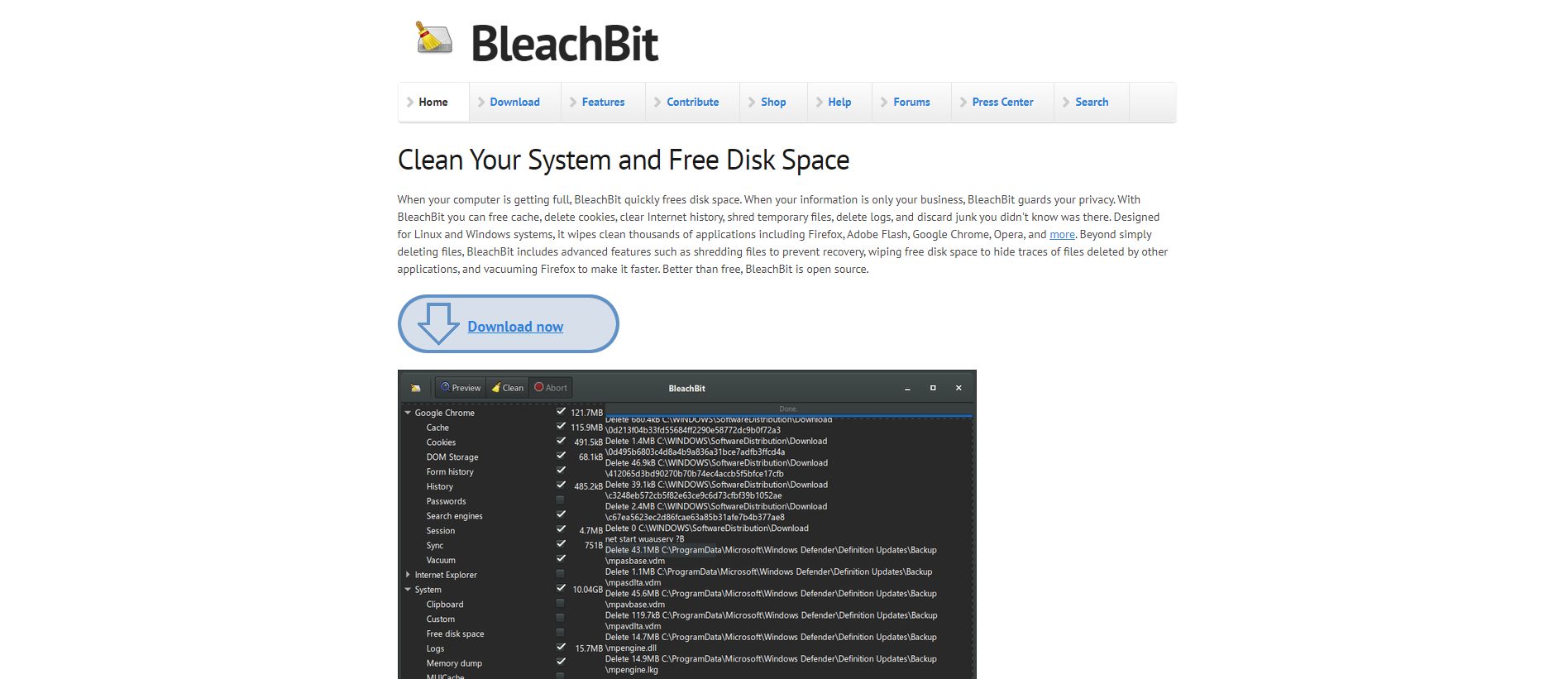 BleachBit is another one of the top CCleaner alternatives. The best part is that there is no installation process. You can do all the PC clean-up tasks, without installing it on your device. It supports over 64 languages, which is truly amazing. Clean Master can delete private files that are sensitive in a way that no trace is left behind. Bleachbit quickly frees up the disk space on your PC while continuously safeguarding your information too.
It is software compatible with both Windows and Linux. It can clear cache and cookies with a click of a button and there is no adware, malware, or spyware on this software. The only con is that there is no built-in file recovery option, which may be important if some essential files are deleted accidentally. It can update the software with new features whenever possible. You can also share and modify the app to suit your purposes. 
---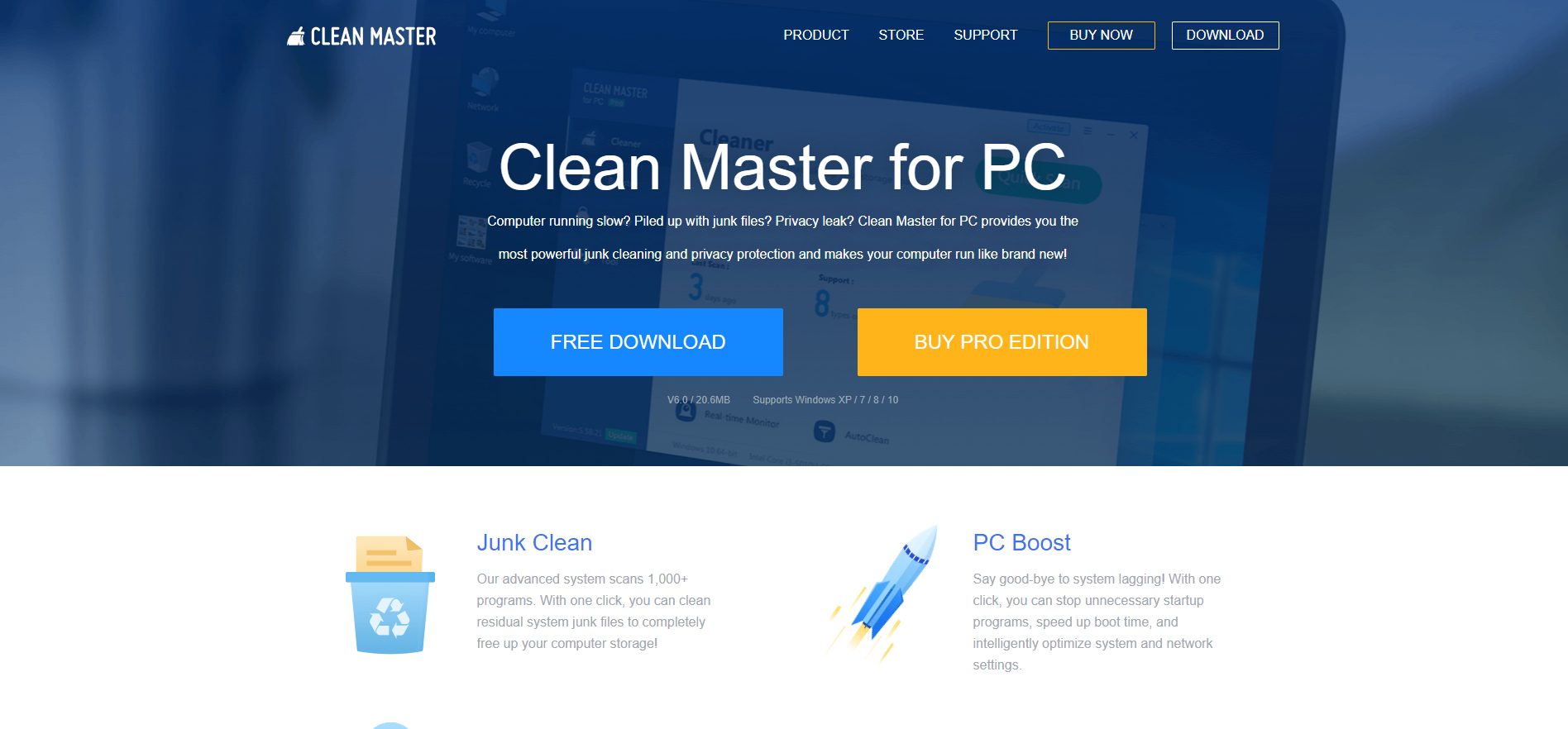 Clean Master is a powerful clean-up tool and one of the best alternatives to CCleaner. This software can remove the useless files on your device with a single click and also can recover lost files. It is not cheap software but the price you pay for it is completely worth it as it has many features that are unique to this software. You can clear your PC of all the junk and manage your files on it, in this one software.
They have a limited free version, which you can try out and then decide. Clean Master can also shred confidential and sensitive files on your PC. It can backup system data and defrag the disk so that the performance of your PC is better. It has advanced diagnostic tools that can help you trace the issues on your PC right to the source itself.
---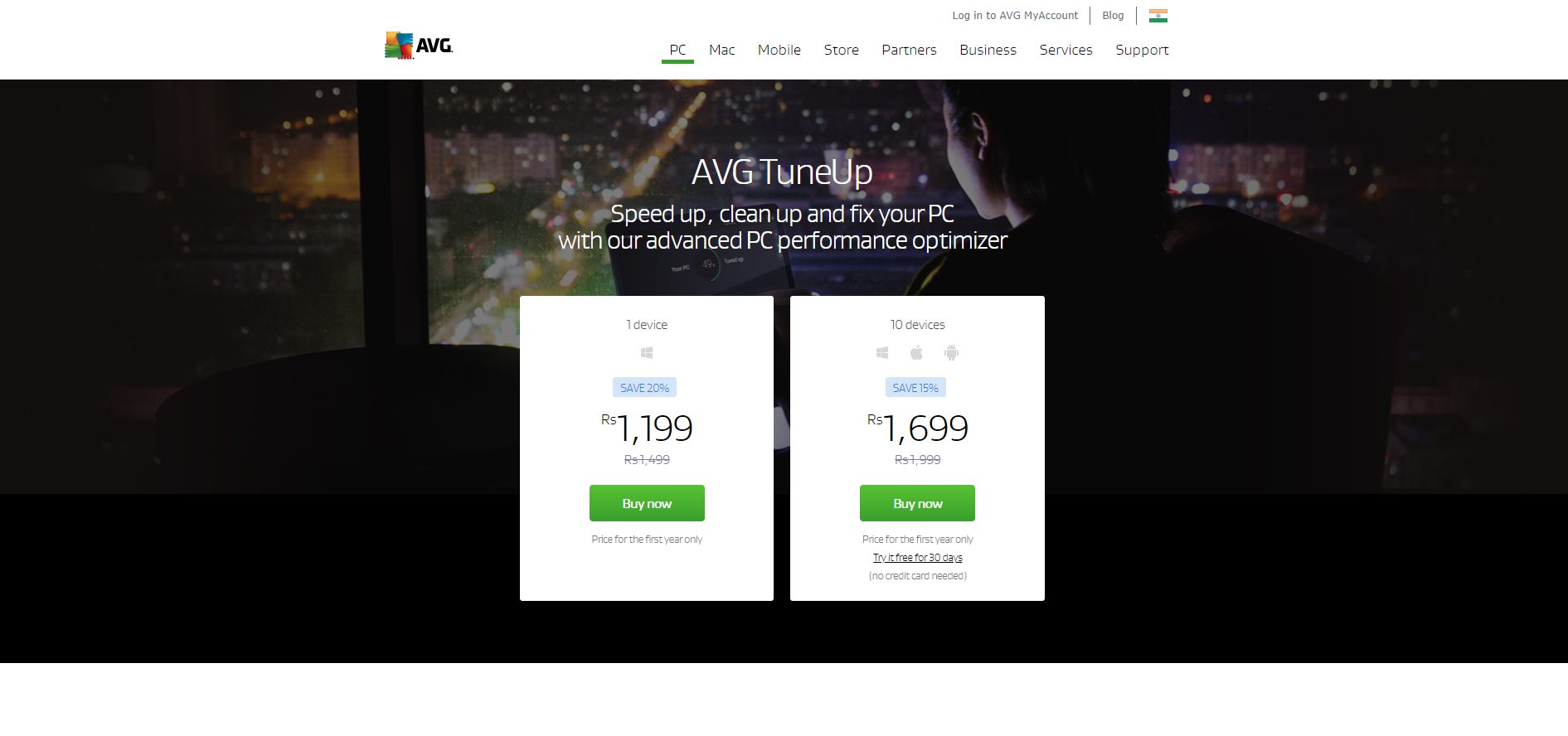 AVG PC Tune-up is a wonderful software and one of the best CCleaner alternatives on this list. It can optimize the performance of your PC, remove bloatware and do a ton of other functions that can improve the work your PC does.
It is also capable of doing a deep clean of your hardware and removing any potential files that can be harmful to the PC. You can also delete your browser history from this software itself. It is a value for money app if you want to purchase the software for over 10 devices. You also get to try out a free version for a month after which you can decide on whether you want to buy the paid version.
Avg Pc Tuneup is used as a registry cleaner to speed up your computer. It also has the sleep mode technology that can put the apps you don't use to rest so that they don't take up much space on your device or drain the life of your PC quickly. Avg Pc Tuneup helps to update all your programs with one click, making it easier for you to stay up-to-date with the current versions of all apps. It also has a rescue center to undo recent changes.
---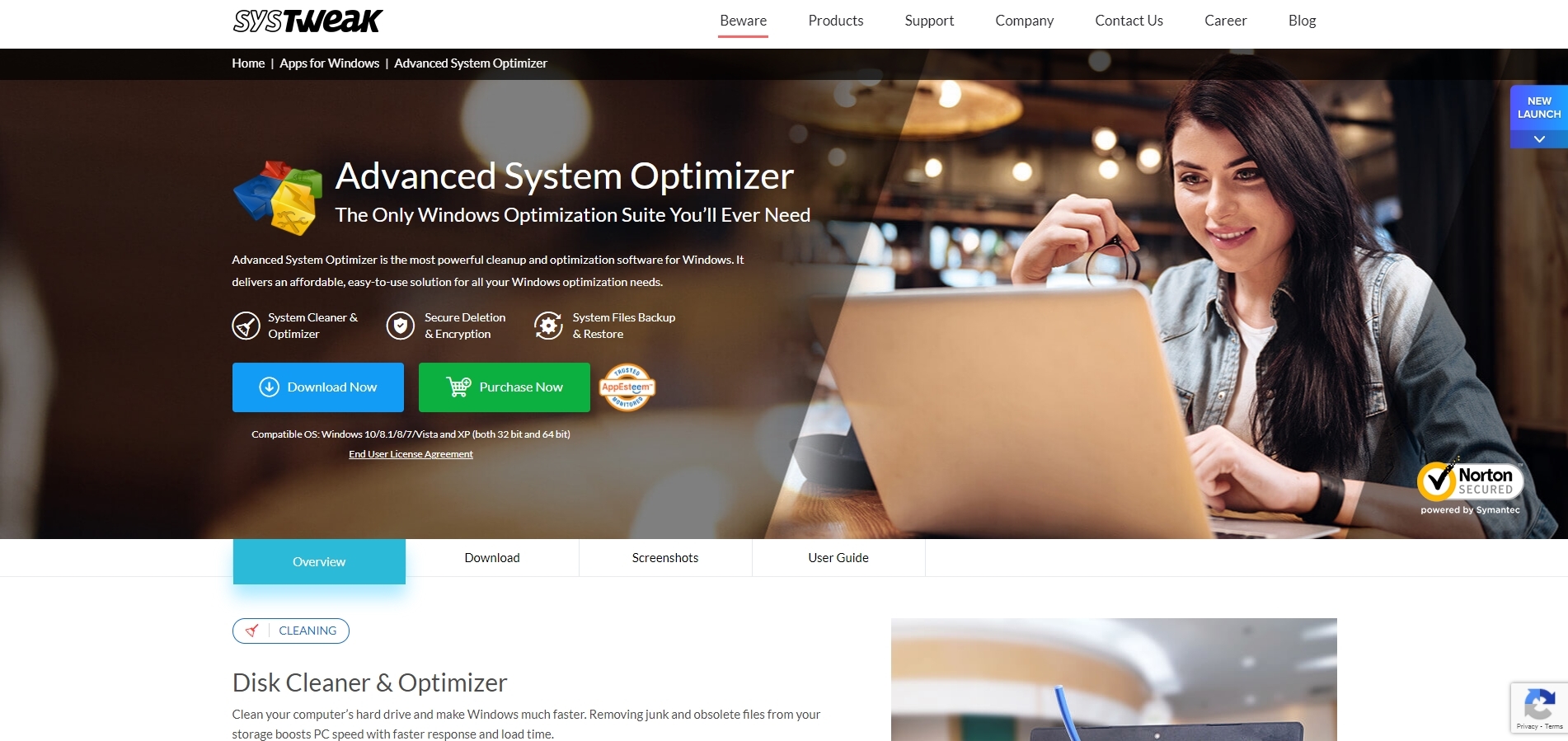 Advanced System Optimizer is software that has multiple functions that can enhance a PC's performance. It has all the features that the best CCleaner alternatives do, and then some. It has the system cleaner, registry cleaner, and disk optimizer all available in one software itself. Advanced System Optimizer can tweak the workings of your computer and enhance its performance easily.
It also comes with a backup manager that takes care of all the data on your PC, so that you don't have to worry about any loss. Memory optimizer ensures that the memory is assigned properly whenever a program stops functioning.
The privacy protector browses through the cache and removes the unimportant ones. Security advisor scans the system for threats and viruses and also helps to delete files permanently without any additional hassle. You can even automate all these tasks by fixing the timings in a schedule so that you don't need to worry about remembering to clean up your device. It also offers game optimization, which makes it stand out from the rest of the crowd.
---
Conclusion:
When you use a PC more, especially since work-from-home is the motto for a lot of companies, junk and trash files are bound to get stored in your PC compromising its functions and speed. This can affect the work you do and also the PC and the other applications on it.
And we certainly don't want that, do we? As if working isn't enough, now you have to worry about the PC and its health as well. And when a popular app like CCleaner cannot match up to the standards of the industry and safeguard your data, it becomes difficult to trust any other application to do well.
But you do have many choices. We have written all the details you need to know about CCleaner alternatives. Some tools are free and some offer a free trial only with paid plans and added features as the price goes up. Even the free tools are quite good and can be a great starting point to clear the clutter on your PC.
The ones in the list above are the most sought in the industry and very trustworthy in protecting your data. You need not worry about security breaches with them. In this article, you will find some basic disk cleaners or advanced cleaners. You can easily try them out for yourself as well to make a wiser decision. 
Hopefully, this article has told you all you need to know about PC cleaners.