Mela is a 1 year old female Cross-Breed looking for her forever home. She was adopted from Spain. Here in the UK She has been good with dogs outside of the home but dominant inside the home with the resident dog so has been rehomed. This has unfortunately broken down after 2 days as they have gone against advice and overwhelmed her with busy walks and visitors.
Mela loves affection and people and would suit a home where she is not left alone too much. She is crate trained. She is super cuddly and loves a good snooze. Mela needs time to settle in her home without being overwhelmed.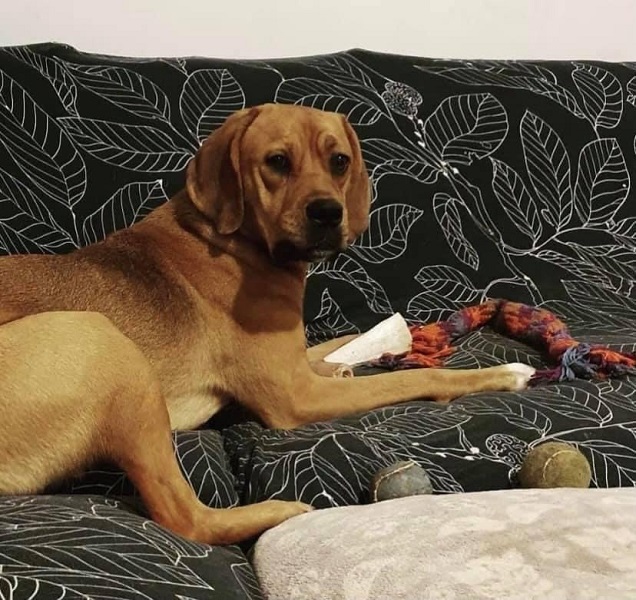 She barks and pulls when she sees other dogs at first and can be fearful of men / visitors to the home. She needs someone who will be patient and work with her to feel safe in these situations. She loves running and playing outside and is so affectionate and cuddly. She comes with full rescue backup and behaviourist support. Homechecks and fees apply.